Some pictures of my last trip to Japan, this pictures were taken during the Shimanami Kaido route, from Onomichi (Hiroshima prefecture) to Imabari (Ehime prefecture). The whole route crosses many bridge above the Seto Inland Sea and consists of 80 km. I did the whole route from one side to another in a day and a half at slow pace. it's not a very touristic place but totally worth, especially in summer at Ikuchijima island there's a very beautiful beach named Sunset beach which was empty when I came because it was still early spring but at summer you can enjoy the fullest.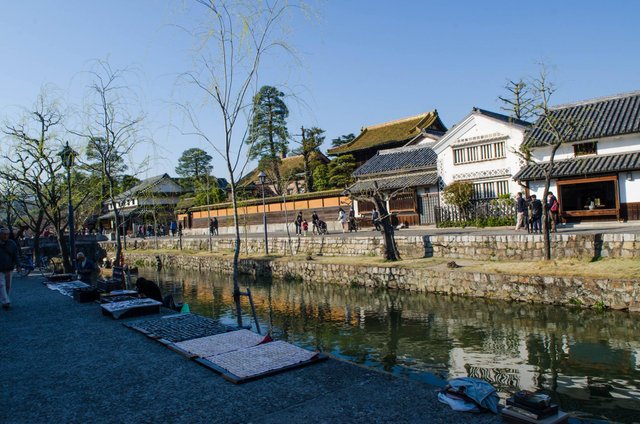 Kurashiki Bikan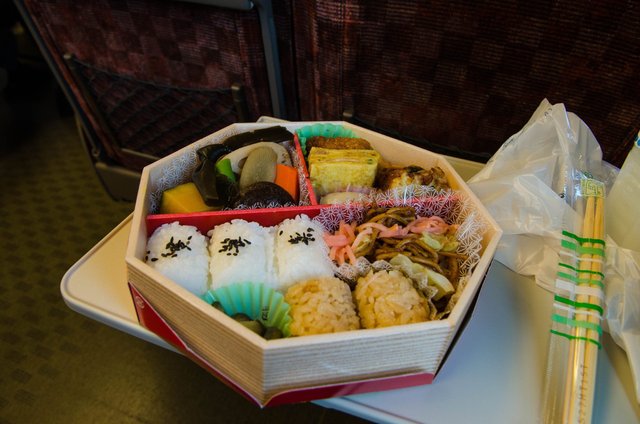 Ekiben Osaka 
Arrived from Osaka at 9 AM (Onimichi), had a super ekiben for breakfast as you see (need energy, lol) and finished next day at Imabari around 12:30 PM.The route is quite easy, not too many uphills besides those ones required to reach the bridges. I totally recommend everyone to do it if you want to see beautiful landscapes. As for acommodation there are many of them along the route but it's better to book in advance. I recommend you to stay around Ikuchijima island because it's quite in the middle of the route and close to Sunset beach, a good location should be around Setoda town which is so beautiful, you can find many videos of Setoda at youtube and you will know what I mean. I stayed in Setoda Private Guesthouse (you have to call them in advance to book) which is 2 min by bike to beach and has a private sento which views to the sea, quite cheap and homemade food, totally recommended.Finally as for the bike you can rent them at Onomichi station and drop it next day next to Imabari Station, if you don't feel doing the whole route you can drop it in many stations around the route.
Shrine in Ikuchijima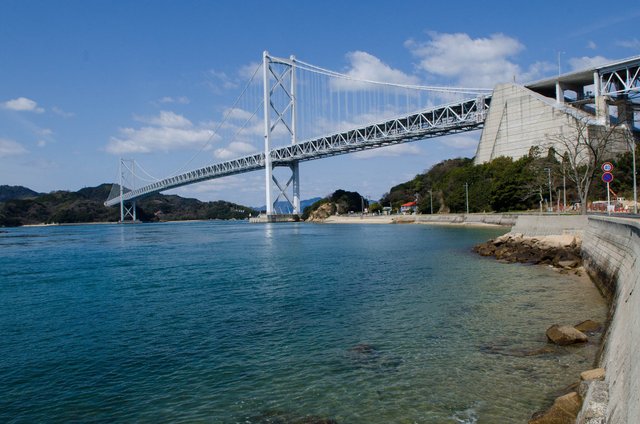 Ikuchi bridge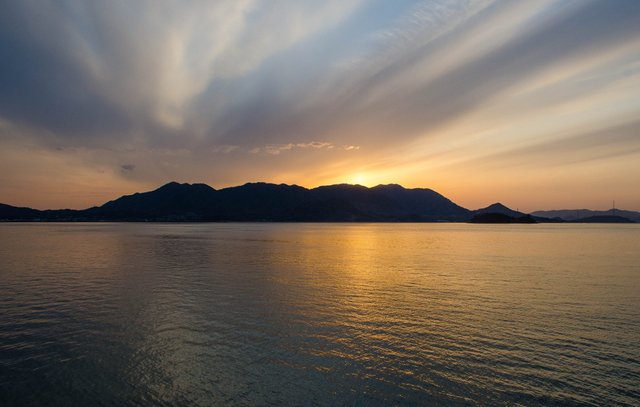 Sunset
I encourage everyone to try it, it's one of the best experiences among the 3 trips I made to Japan!