Finding the most profitable users to reply to on Steemit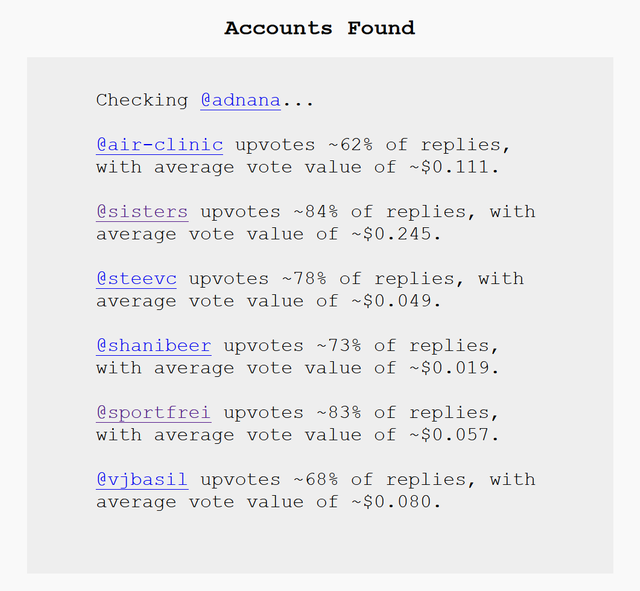 Repository
https://github.com/atyoghurt/upvote-profit
What is the project about?
This tool searches for users on Steemit who upvote a high percentage of their replies with a high upvote value.
This makes it easier to maximise profit per comment, and improves post engagement for authors.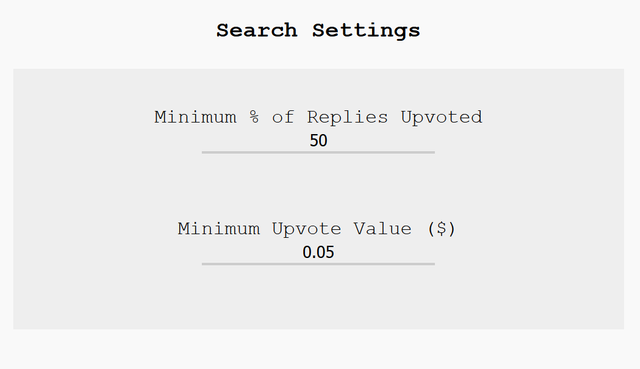 You can also customize the search settings!
Technology Stack
The website is built with pure HTML, CSS and JavaScript, with the only dependency used being steem-js.
It's hosted on GitHub pages, so no server-side code can be added, which is a shame because it would be nice to cache a list of users to speed up search.
Roadmap
Improve usability on mobile devices
Improve search time of finding users
Don't count commonly blacklisted/low rep users towards percentage of reply engagement
How to contribute?
If you have any ideas/find any issues just create an issue on the repo. If you want to add/improve anything just create a pull request
GitHub Account