@blocker/steem-api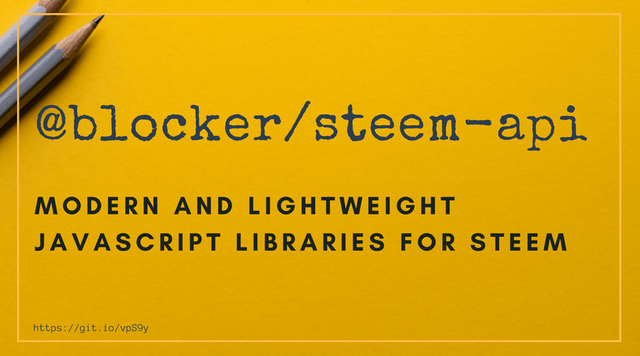 Repository
https://github.com/blocker-solutions/steem-js
What is the project about?
A set of JavaScript packages for steem, created with modern and light JavaScript.
Technology Stack
lerna
to organize a set of packages that can be used in isolation. This allows everyone to use only what they need the project.
rollup
To provide various package formats, opening up more possibilities of use.
ava
A simple yet fast and efficient test runner
babel
To ensure compatibility across multiple environments.
Roadmap
Interoperable Operation Builder
Detached Signature and Broadcasting
Full specs on the projects goals will be soon published
How to contribute?
Contact on Discord (vinicius73#5705), Github Issues or Replying to this post
GitHub Account