As we've announced, The Anti-abuse category's trial period, from which we have learned a lot, is done. After a short audit phase we are ready to bring the antiabuse category back and open it for everyone. The Anti-abuse category no longer requires a whitelist, as we aim to incentivise as much educational and informative contents as possible from the diverse antiabuse communities on the Steem blockchain.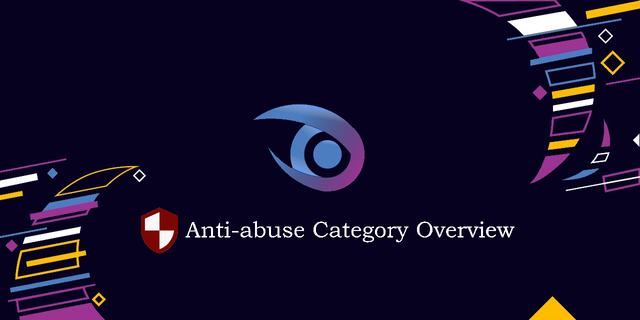 The antiabuse category received excellent contributions during the trial period. Here you can find some of the best:
Flagging comment spam is a regular part of curation. Let's learn how! by @steemseph
Plagiarism & Cheetah - An Antiabuse Series #1 by @iamstan
Scam: Your Funds and Friends Aren't Safe by @lovenfreedom
Future Plans
As we move toward Utopian V2, we want to expand the Anti-abuse category to create a knowledge base for the Steem blockchain and beyond on the topic of cybersecurity.
If you're a cyber/internet security professional, get in touch with us to contribute to the creation of the Guidelines and Quality Questionnaire for the cybersecurity category.
Join the community on Discord: https://discord.gg/azdmM3v

First Time Contributing in Utopian.io?
Learn how to contribute on our website