Project Details
witcher3map is an open source project for a game named as Witcher 3, the maps are interactive, all locations including shopkeepers, gwent players, merchants, places of power. In the specified crowdin project, they wish their project will be translated from English to other languages.
Source Language
English
Translated Language
Chinese Traditional, now 72% of the 12506 words are translated.
Number Of Words
1049 words.
My translation process
This is my third translation of project witcher3map, I have completed to translate 1049 words with 14 strings. (As shown as picture below)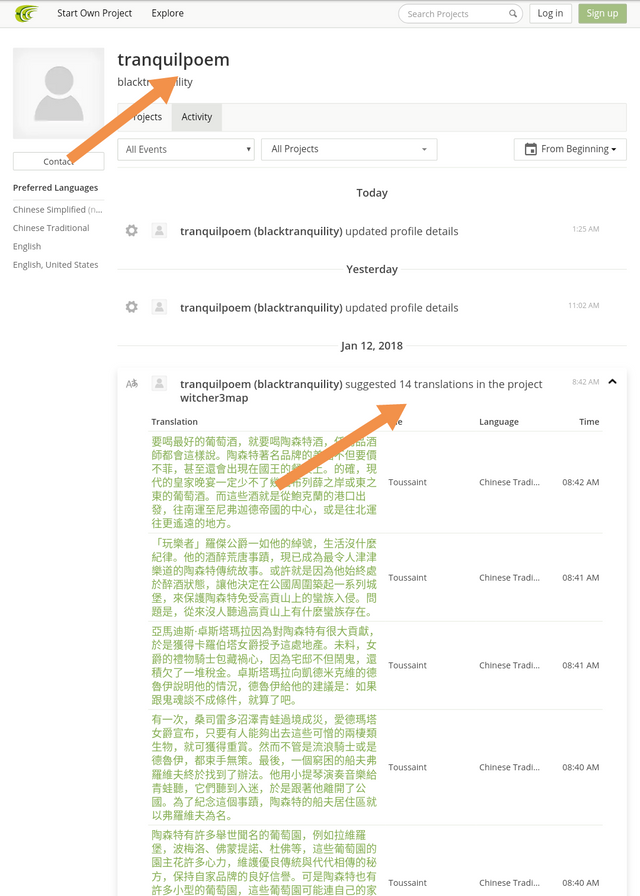 Proof Links
. Link to the Github Repository
https://github.com/witcher3map/witcher3map
. Link to my Crowdin profile activity
https://crowdin.com/profile/blacktranquility/activity
My Crowdin uername is blacktranquility, name is tranquilpoem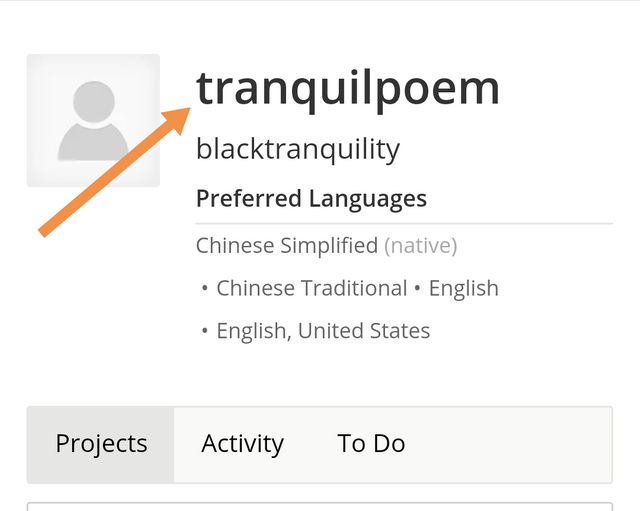 . Link to the Project witcher3map at Crowdin
https://crowdin.com/project/witcher3map
Proofread Words
All words still waiting to get proof-read.
Screenshots with Proof of Work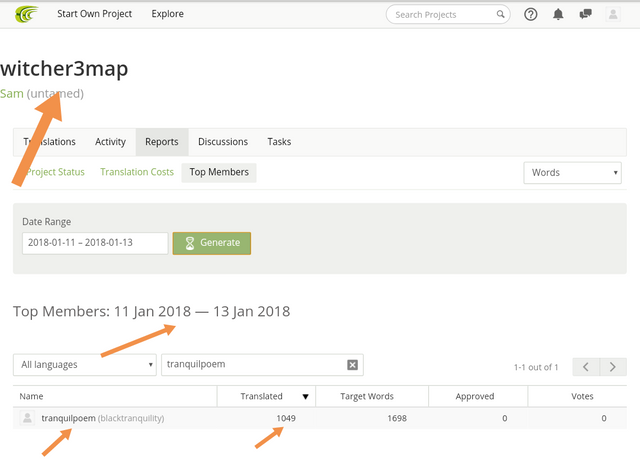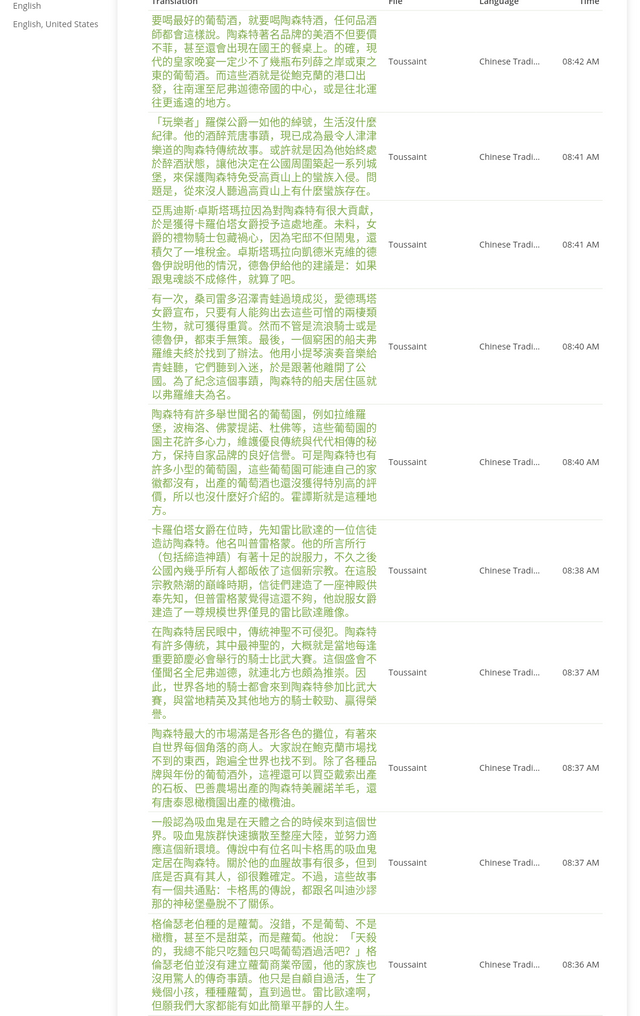 ---
Posted on Utopian.io - Rewarding Open Source Contributors
---