Everyone wants to get upvotes, everyone wants to make money on steemit, everyone wants to become a whale, but few are willing to do what it takes to achieve these things. Steem price is low now, this is the best time to acquire as much as you can, but where has everyone gone?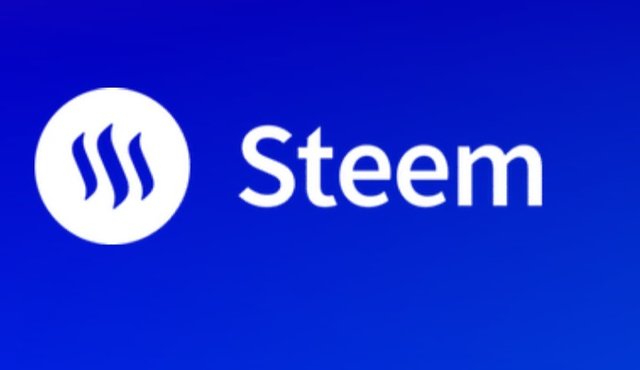 source
(WELCOME TO THE BLOCKCHAIN THAT POWERS COMMUNITIES AND OPPORTUNITIES)
On my last blog about steemit, I talked about having a mutual relationship with the platform as the best way to success. I rephrased that popular misconception of "blog and get paid" to "Steemit, a social platform where you get paid for creating and adding value to the platform". Since the fall of steem price, which was more of a general fall in crypto, a lot of steemians felt that steemit had lost it's value, this was due to the early misconception they came into the platform with. Now steem was no longer paying as they had desired.
The low price of steem -> lesser activities on the platform -> lower price of steem
That's my summary of what has been happening on the platform since mid-2018. To correct this, people need to understand how steemit is revolutionizing with the SMTs launch at hand. There are lots of dapps on steem blockchain currently and that's where most of the SPs have been delegated to as support/sponsors. The solution here is quite simple, become an active member of a dapp community. Right now, random posts not contributing anything to a project on the steem blockchain hardly get an upvote. This is not to say steemit no longer appreciates random blogging, but steem right now is moving with momentum towards the SMTs, and there is a common saying to "move with the waves". In essence, what I am saying is to get upvotes now especially as a minnow, you have to be active on an active steem project.
Here I will give major examples of active projects in steemit in no particular order.
Utopian-io

Esteem

Dtube

Busy

Steemhunt

Steempress

Actifit

Steemstem

UTOPIAN.IO
This is probably the biggest project on the steem blockchain currently. It aims to reward contributions to the open-source community. Its official website is https://join.utopian.io . Although posting from the website is currently disabled, you can still visit the website to understand more about the platform, the posting guideline, rules and also the different categories in which you can contribute to. Its steemit handle is @utopian-io with over 3.6 million Sp. Last week alone, Utopian distributed a total of 2778.52 STU to contributors, and I happened to be the highest contributor in the blog category with up to 454 STU received.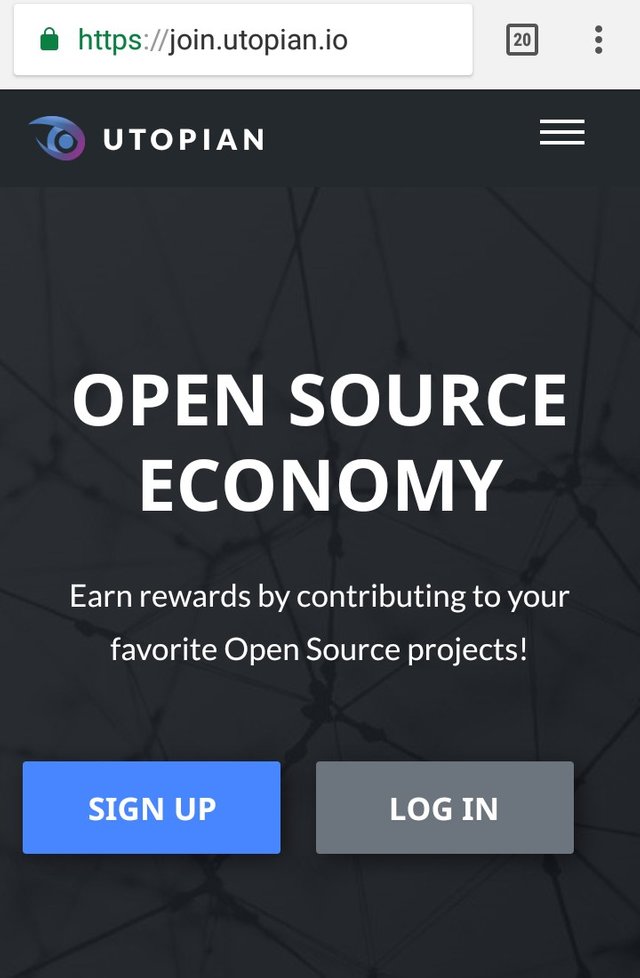 ESTEEM
Esteem which is owned by @good-karma was the first app interface for steemit. It has so many features to help you manage your steem account properly. Active users of esteem get upvotes from @good-karma (a top steem witness with over 63k sp) and @esteemapp with over 540k sp. I was once a regular user of esteem and then I got at least 1$ on all my posts from @good-karma and @esteemapp upvotes. Also, @goodkarma constantly hosts contests for esteem users, so you constantly gain either way. The official website of Esteem is https://esteem.app , you can get direct links to download the app from the website.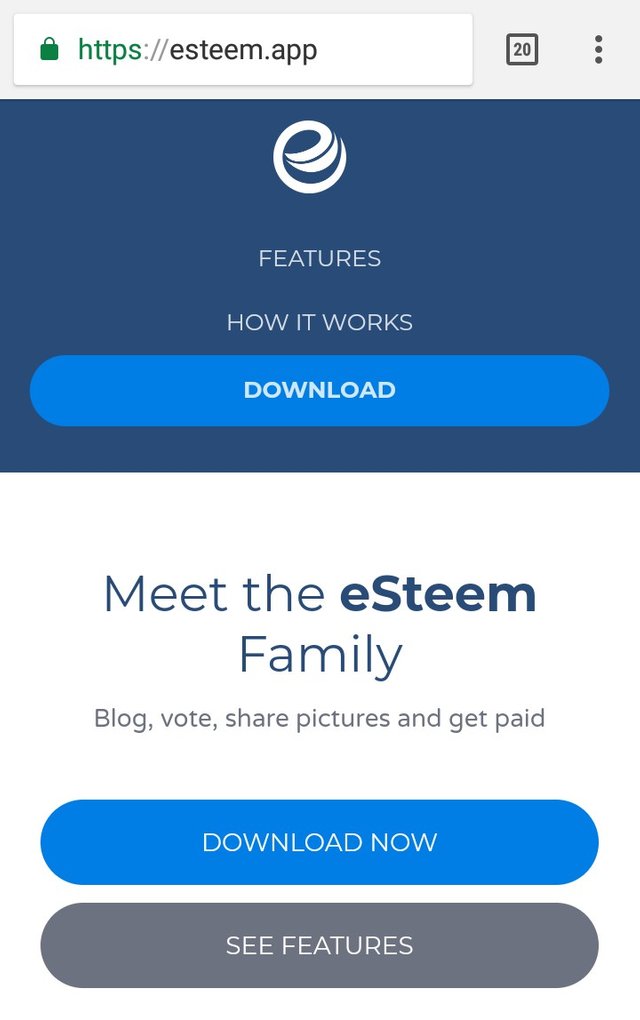 DTUBE
This is a project for vloggers. It operates as a decentralised YouTube on the steem blockchain. Right now dtube is the second most used tag on steemit. This alone will show you how active it is. Using the website is very easy, you can do live videos or you can upload already recorded videos. Dtube has quite an edge over YouTube as there is no censorship of any sought. Dtube rewards active users of the platform with over 2 million Sp. The Steemit handle is @dtube and it's official website is https://d.tube.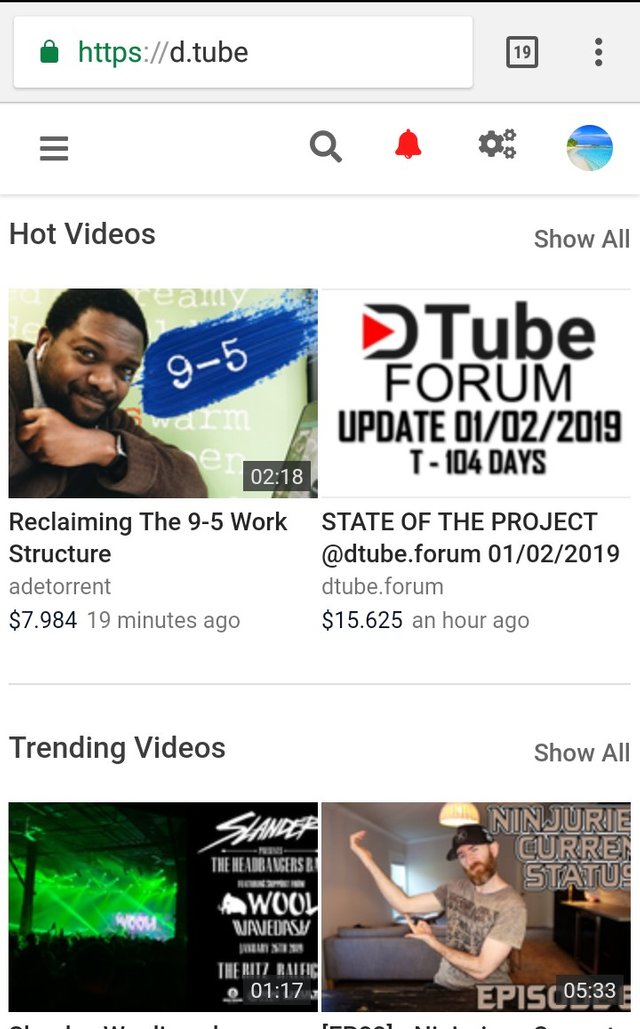 BUSY
This is the facebook-like platform on the steem blockchain. Busy allocates for short posts and long posts. Their former handle on steemit was @busy.org, but they now have a new bot which is @busy.pay with over 500k sp used to reward active users of their platform. Using busy.org to post has some extra features to help you while posting (e.g word count and markdown styles for those who do not know how to edit). Its official website is https://busy.org .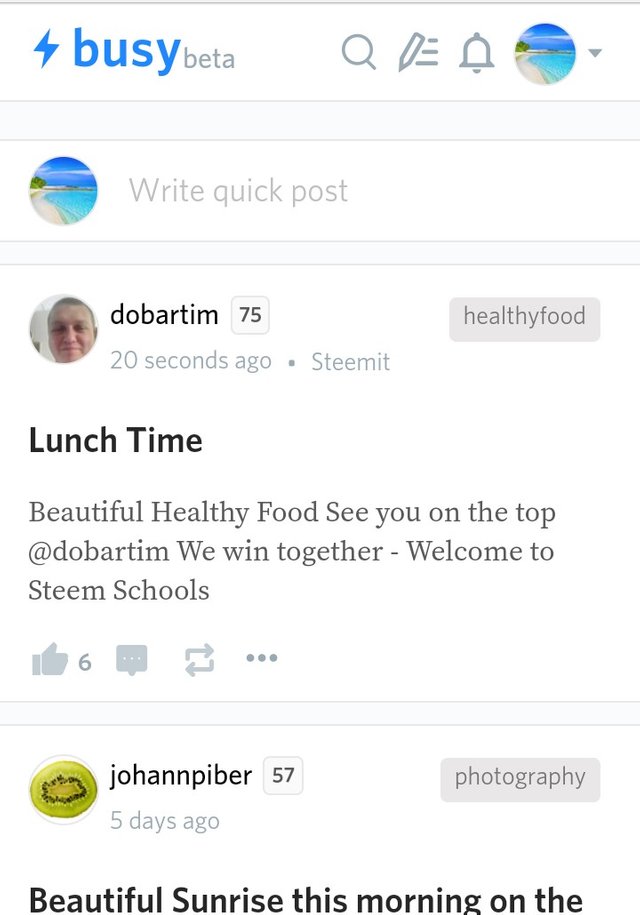 STEEMHUNT
Steemhunt is a project for lovers of cool products and makers. It is a platform where product enthusiasts hunt for new and innovative products and make their reviews about the product. It does not require much writing and allocates for a maximum of 1000 characters while making a post. This is my favourite project on the steem blockchain. For the past 7 months I have been very active on steemhunt. Steemhunt rewards up to 100 users everyday and since their launch, over $154,597.79 has been generated in hunters rewards for 349 days with over 44k approved posts. The steemit handle is @steemhunt with over 1.8 million SP. The official website of steemhunt is https://steemhunt.com .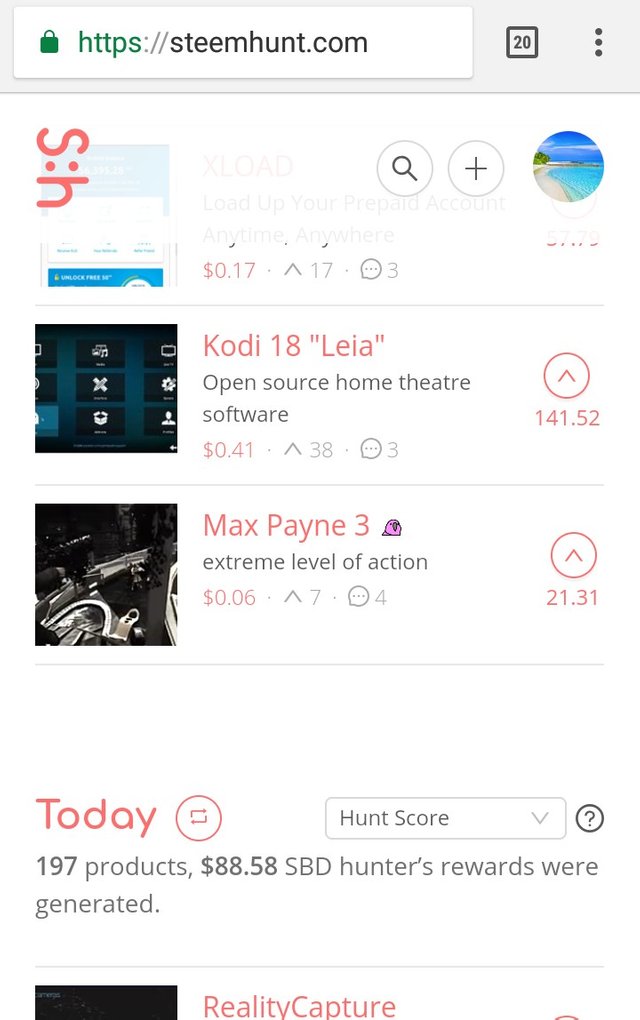 STEEMPRESS
This is a plugin for WordPress bloggers that connects their blog to the steem blockchain. It helps you publish contents on your blog to the steem blockchain. This will not only help the bloggers get more audience on their blog post but will also get them more rewards through upvotes they get on their posts on the steem blockchain. Steempress steemit handle is @steempress-io with over 1 million sp which it uses to reward it's active users. If you have a friend that is a WordPress blogger, invite him to the steempress community for a wider audience and more rewards on blogging. Their official website is https://steempress.io .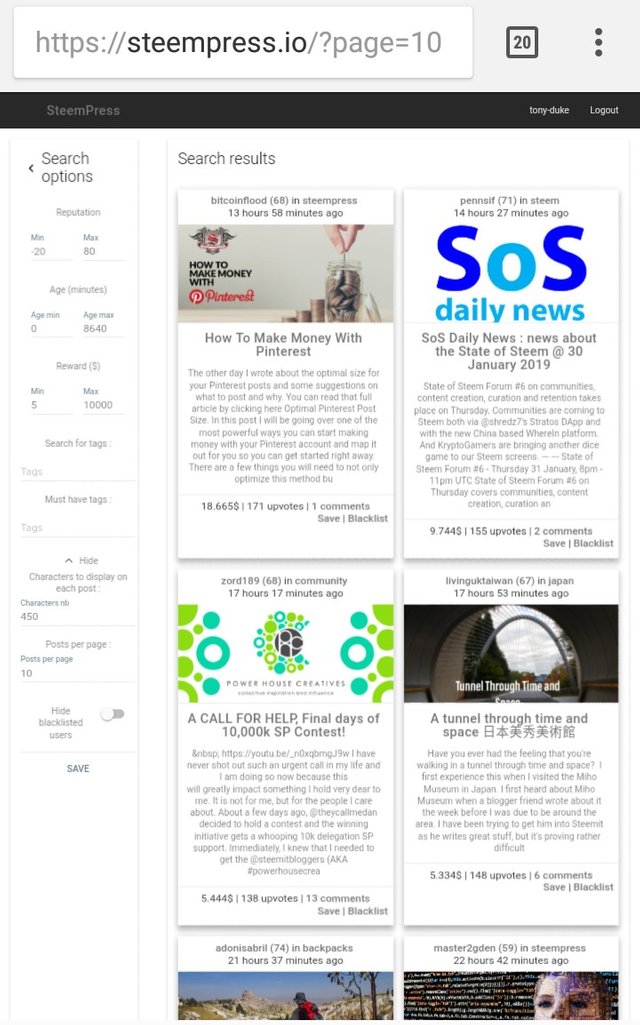 ACTIFIT
This is a dapp on the steem blockchain where users can track their fitness. They also have their android app which you can connect to your fitbit account if you have. Its aim is to promote fitness and healthy living. The steemit handle is @actifit with over 270k sp which they use to curate active users of their platform. They currently have a running competition for referrals with 5 steem price per referral and 200 steem extra for the highest referee. Their official website is https://actifit.io .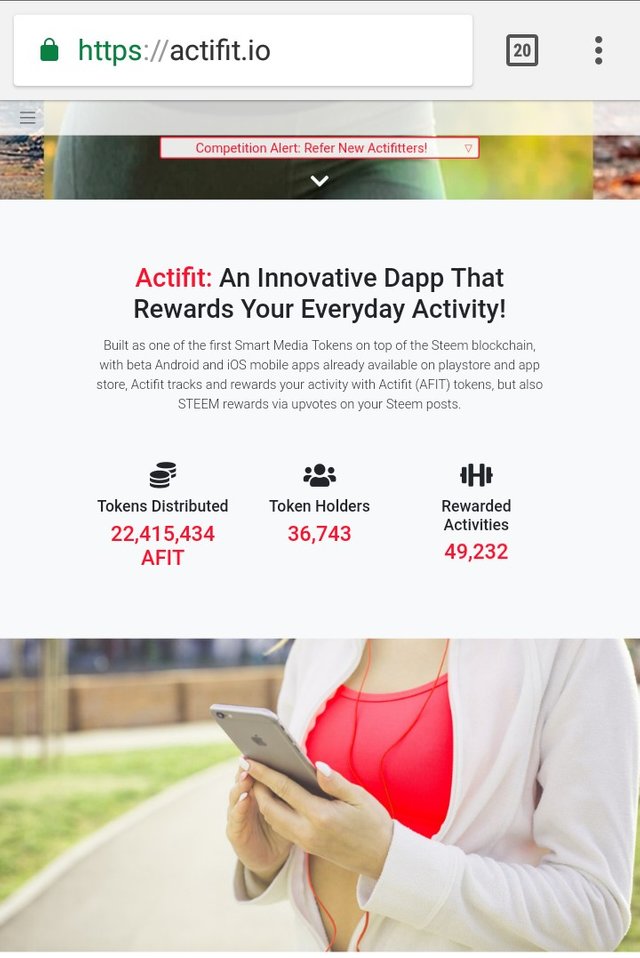 STEEMSTEM
This project is targeted at curating contents in the STEM(Science, Technology, Engineering Mathematics) education category. I was once active on steemstem and I learned some core writing values (e.g, proper referencing) while I was with them. Their community leaders surf the steem blockchain for contents with steemstem as tag and curate the quality contents with the tag. Steemstem currently has over 100k sp which they use to curate active contributors in the STEM category. They also get help from the @utopian-io bot since their sp is not so much. Their official website is https://www.steemstem.io/ .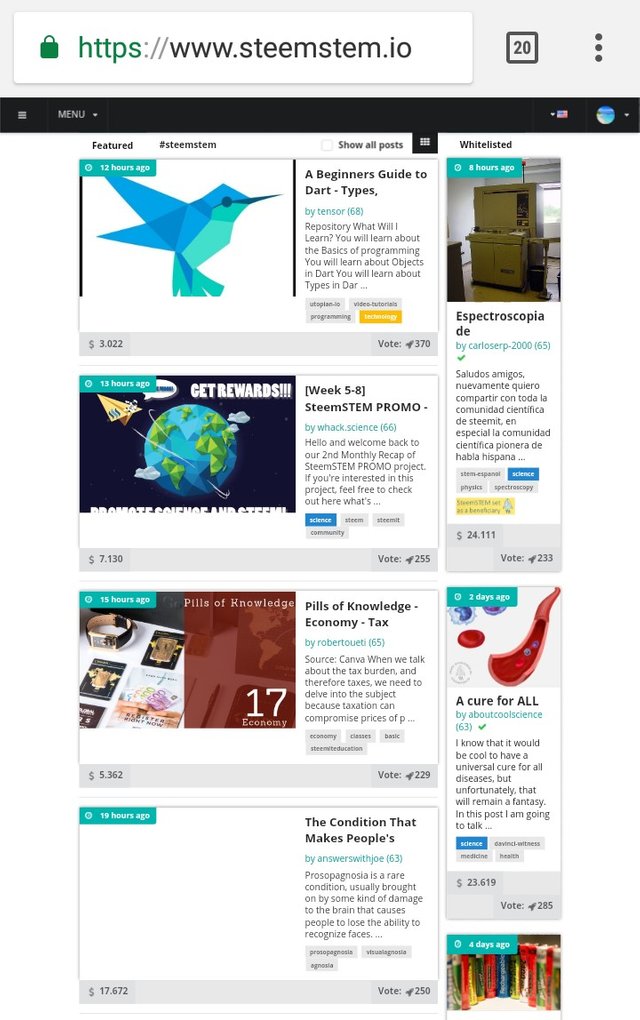 This is just a few of the numerous ongoing projects on the steem blockchain. You can click hereto see a long list of other projects, both new and old.
Problems Facing the emergence of New Projects
On my last post about steemit, I described steemit as an ecosystem. With the emergence of more human resources (new projects) and limited funds to manage them (limited SP), it will obstruct the effectiveness and smooth flow of the platform activities.
solution
some whales and a lot of minnows who are no longer so active on the blockchain, their voting powers go to waste and slows down the growth of the reward pool. Delegation of Sp to active projects with good prospects is a good solution, so they can utilize your sp properly and create larger rewards. Also, the steem delegation by @steem on accounts that are dormant for up to 1 month should be withdrawn and delegated to active accounts.
A lot of projects emerging do not have a true use case or a use case that's different from an already existing project. This leads to distractions and unnecessary competitions between those projects to get more adopters. Some don't create any competition and do exactly the same thing as the old project with only some irrelevant additions. Only to close up after a couple of months, power down and they are off.
solution
The energy put into creating new projects with the same use case could be used in growing and enhancing the already existing project which will bring about more adopters, sponsors and maybe additional use case.
New projects that will contribute to the adoption of the steem blockchain should always be welcomed, but it should be a use case that will most likely bring about massive adoption of the steem blockchain and not some common use case we already have all over the blockchain technology.
SUMMARY
They say "opportunity comes but once", but steem has given people a second chance to gather as much steem they can. During the bull run, a lot of people wished that they were early adopters so they could gather as much steem either by posting or investing while the price was low. Now steem is at 0.28$, this is another chance to become that whale if you are willing to do the right thing.
Links
Project repository: https://github.com/steemit/steem
Resources:
All pictures are screenshots from my mobile phone
Github Profile: https://github.com/tony-duke