Details
PAYARI is an application that helps parents to make payments and control the needs of children through mobile phones. you can visit the task and the github, so i would like to make a proposal for the new logo.

Benefits / Improvements
with using 2 elements such as "wallet" and "p" this should be easy to remembered and stuck on user memories, i used lineart method for more modern and more cheerful, it will relevant with this product concept, the this shape can be used any color what PO's want.
Tools
Illustrator and photoshop
Proof Of Work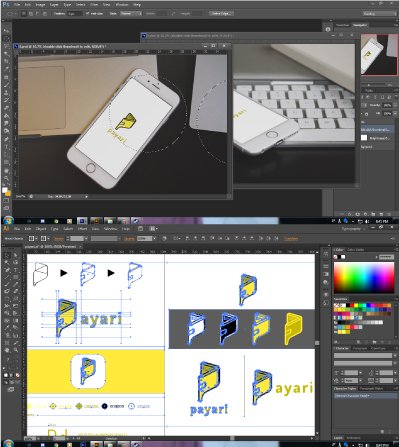 Original files


This work is licensed under a Creative Commons Attribution 4.0 International License.
---
Posted on Utopian.io - Rewarding Open Source Contributors
---