Repository
https://github.com/surpassinggoogle/UlogsV2 
Ulogs.org blockchain-based social network where everyone can create ULOGS, become "true celebrity" (ULOGGERS), have a community of  "true fans" and earn a variety of rewards and the currency called  "steem". 
It is a fork of busy.org as well. Thus, being familiar with the busy.org helps. 
Details
In this task, we would love you to create a new Tab(s) area across the Ulogs website. Let's starting by looking at the mock-up below:
Upon login: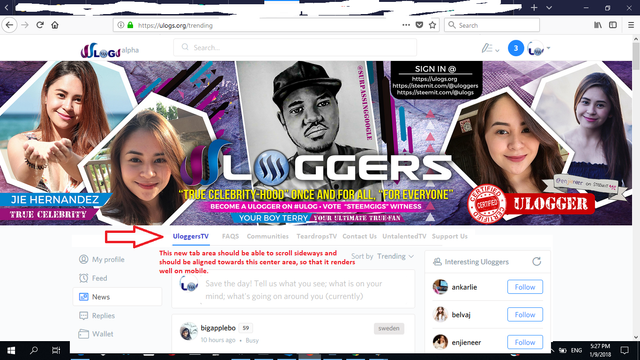 Prior to login: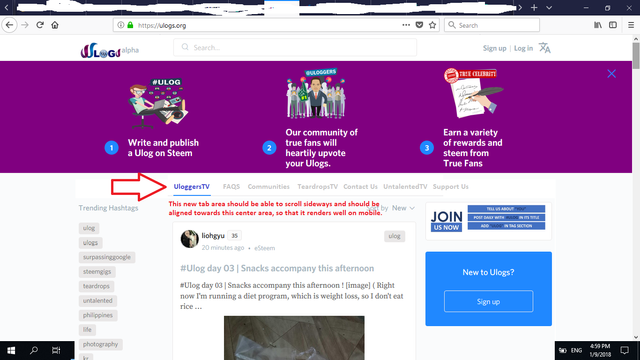 Basically, you are to add this new "Tab(s)" area across ulogs.org, both prior-to-login and upon-login. This Tab(s) region will appear across all hashtags etc. 
It will not appear with user profiles. As seen below, user-profiles already has its own Tab(s) component and something very similar to what we are trying to re-create: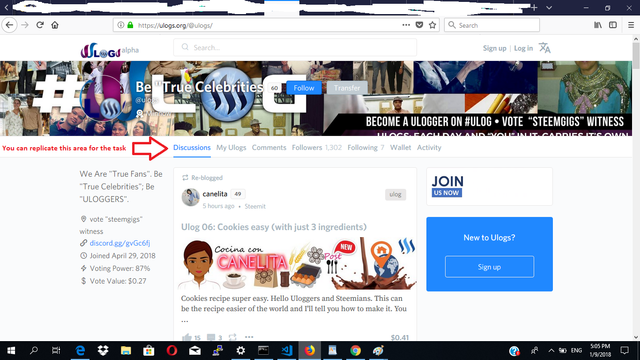 Note that the new Tab(s) region we want you to create, should also be align towards the center of the screen in the area where posts appear (similar to how it is aligned with the user-profiles tab(s) in the screenshot just above), so that this new Tab(s) area renders well on mobile. Ofcourse, this new Tab(s) area should also be able to slide sideways.
On mobile, it should appear something similar to this: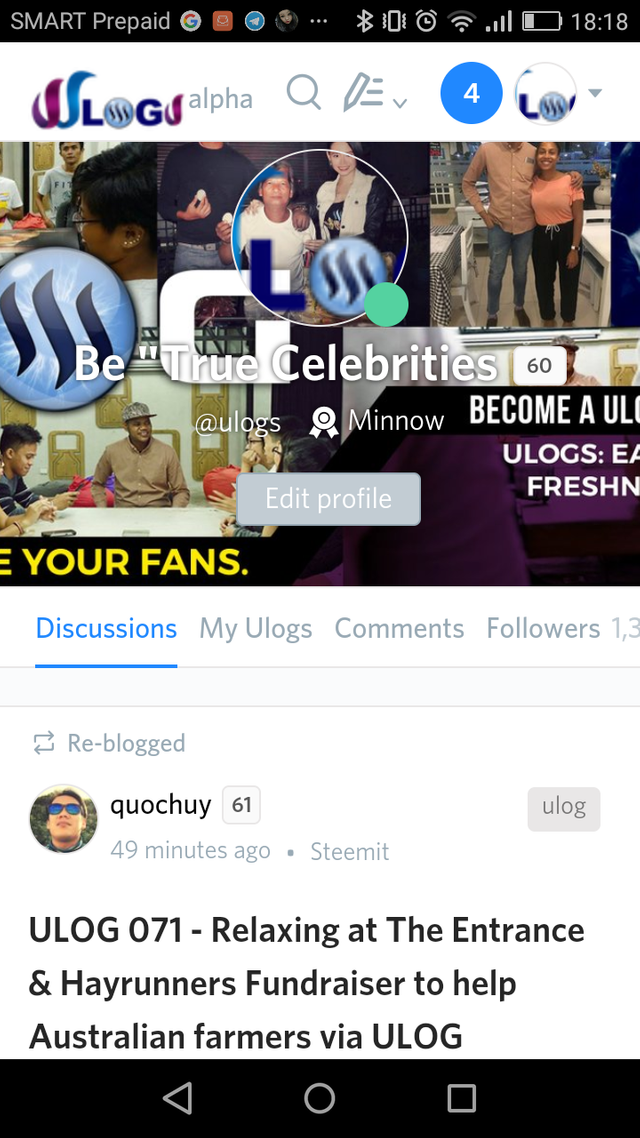 Here are the URL(s) for each of the tabs:
Components
Being that we are trying to create a more universal-coding protocol  for the development of ulogs.org, that applies the use of  micro-programming-tasks, we will relate a possible "replication logic" that may simplify the task especially for programmers who aren't very versed with React JS or who have "time constraint". So, this may help: 
As portrayed above, user-profiles on ulogs.org already have a similar "Tab(s) component to what we are trying to create. Thus, you can look for that portion of the code, replicate it accordingly and modify it according to the "details of the task request above" 
If you are a veteran coder and especially, versed with React JS and the busy.org framework, you can certainly carry out your own build. 
Carry out the task according to your preference and expertise, submitting a pull request and thereafter a post following Utopian's guidelines for Development (contributions).  
Deadline
3 days 
Communication
You can contact me on:   
Discord (username: surpassinggoogle#1660)
You can also indicate interest by leaving a comment underneath this post or on Github. It is recommended that we are able to  discuss, for a better understanding of the task.
Github