Turkish Translation for utopian.io Project name : Django / all translate (915 Words)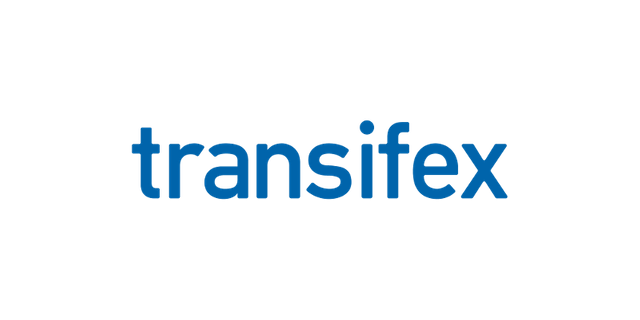 Hello!
I've completed my first translation for transifex. Aside from some tricky parts, I think it was a fairly neat and simple translation experience for me. I can't wait to contribute more and efficiently to projects similar to transifex.
Let's talk about the platform to begin with.
transifex is a digital collaboration platform that targets growing teams and large enterprises. It's main objectives are to reinforce the workforce of the said platforms, empower the employee experience and improve the company knowledge of the employees.
To be more clear, it works to make sure that people working in those workplaces have a better and easier time doing their jobs.
Pretty cool, huh?
You can visit the website for more information!
My translations were made via transifex.com.
Links :
My transifex.com Profile: https://www.transifex.com/user/profile/bedirhandoganyilmaz/
transifex.com Project Page: https://www.transifex.com/misago/misago/django/
Proof of my contribution to the project:
Start :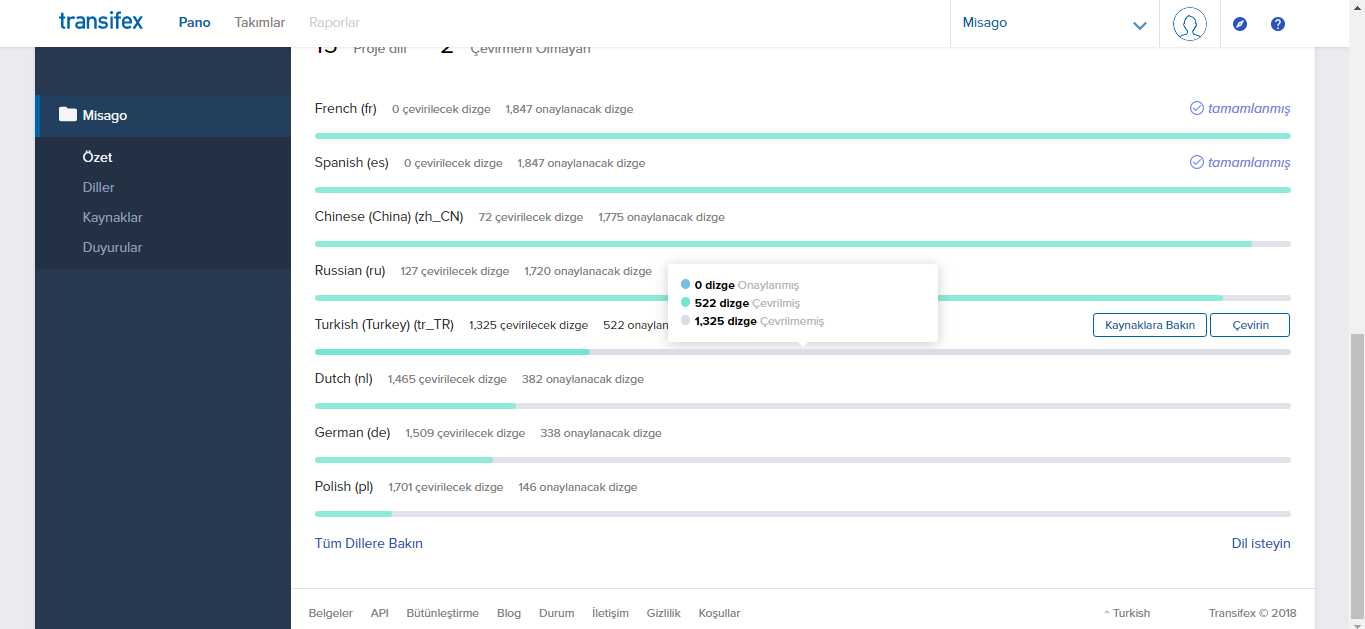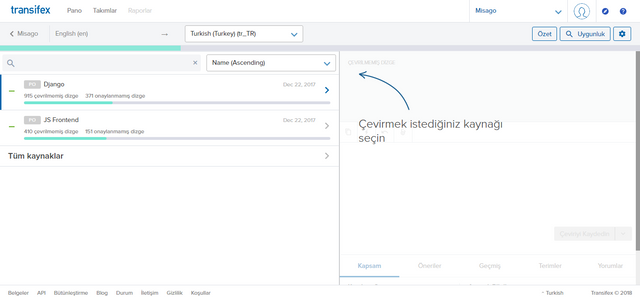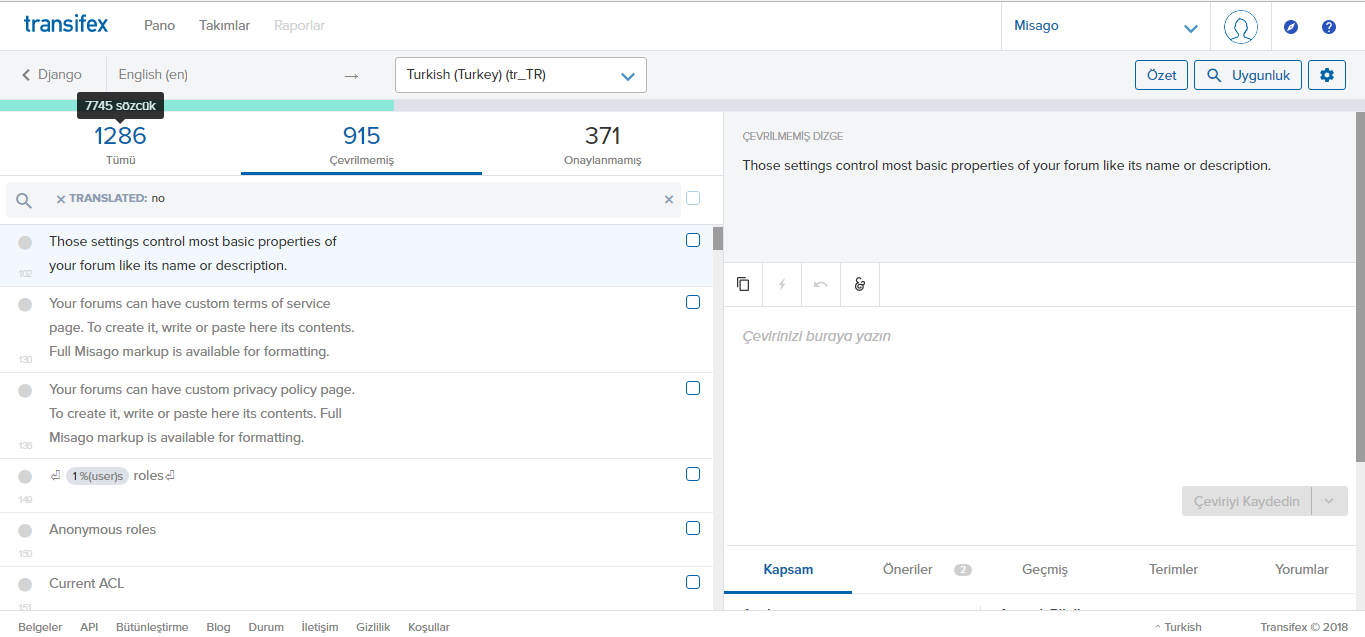 During Work: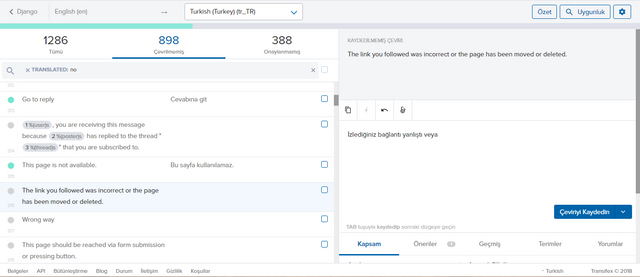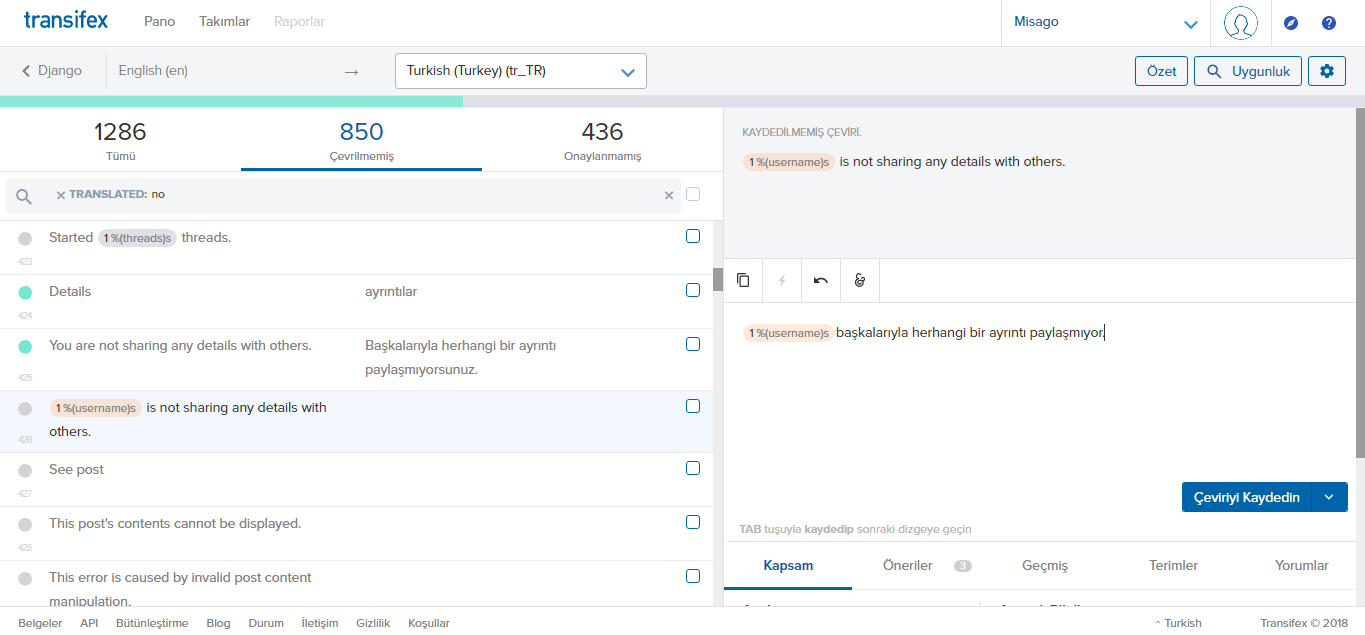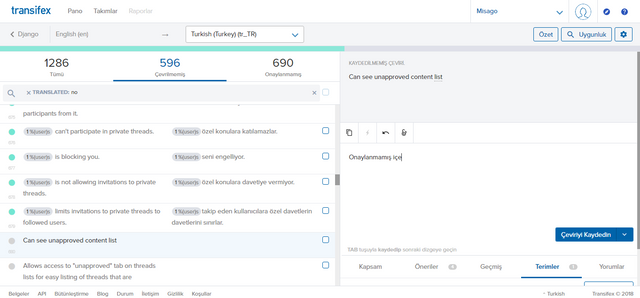 Last Moments :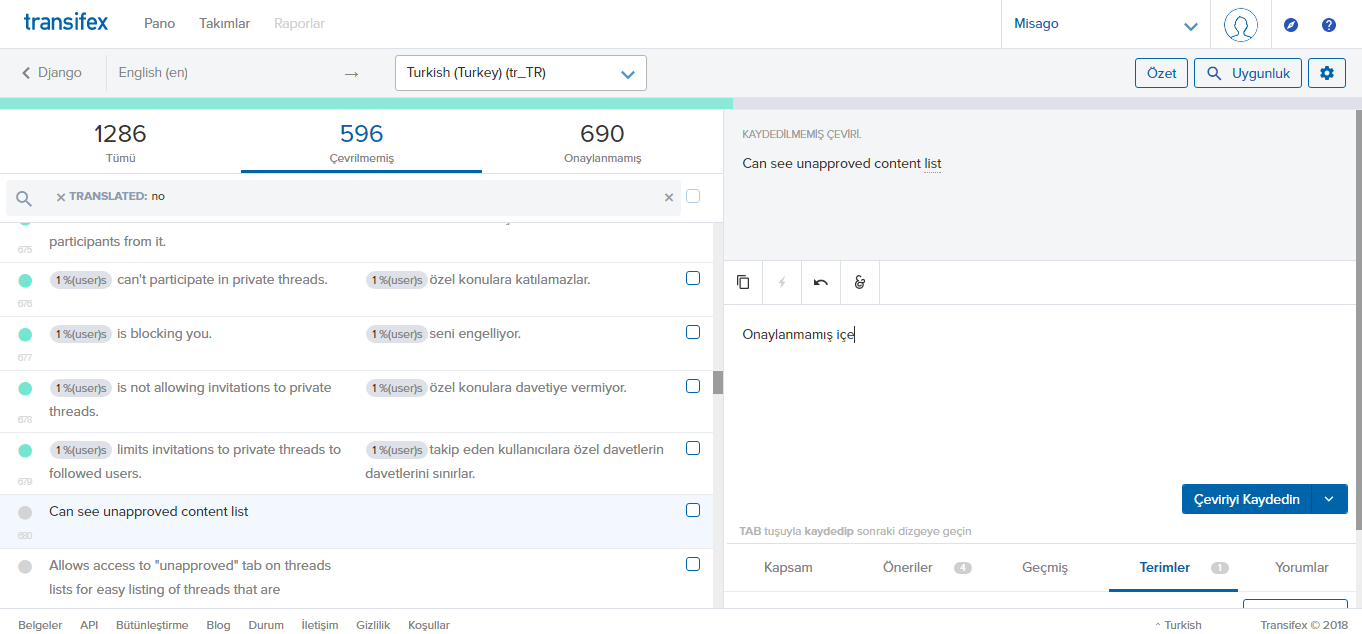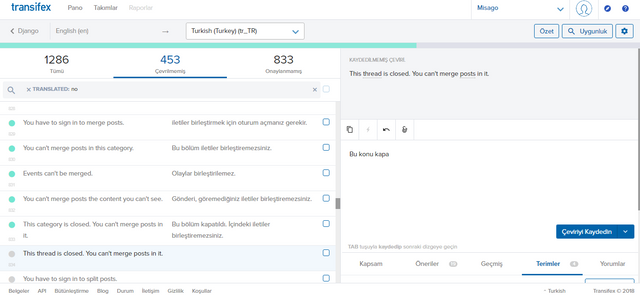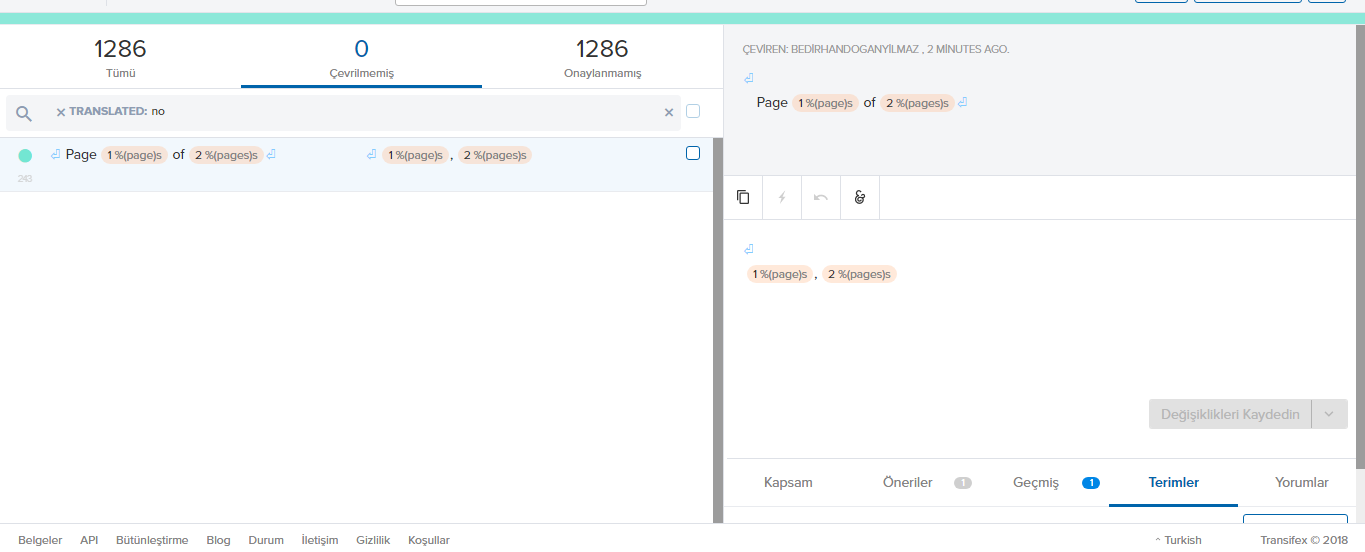 ---
Posted on Utopian.io - Rewarding Open Source Contributors
---