1UP Update: Community posts
Repository:
https://github.com/therealFlauwy/1UP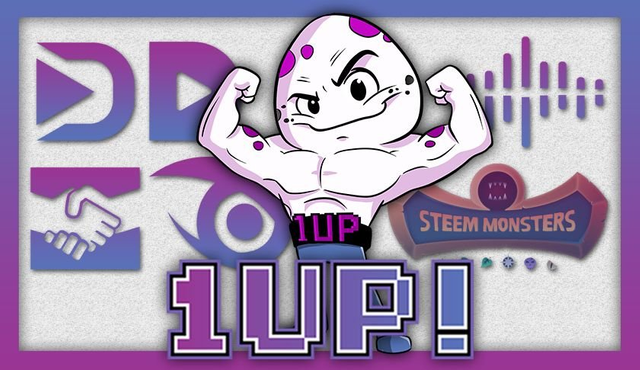 Repository
https://github.com/therealFlauwy/1UP
Following this post from @flauwy, I've been tasked to start the creation of the new 1UP.
As a reminder, @utopian-1UP was an Utopian bot front-runner in which members of the community would decide which are the best posts to vote for. the @utopian-1up would then vote for the best post every 2.4 hours, followed by hundreds of curators in the trail.
What s new?
Our support dev @ederaleng is now working on populating our database with all the posts eligible for a 1UP.
In the meantime I have created the new route and the corresponding views for displaying the posts of a given community.
The route is /posts/:community where :community is the name of the community.
I have manually inputed one post in the database, but in the future, thanks to @ederaleng's work, this will be automated.
Here is how the community posts page looks like: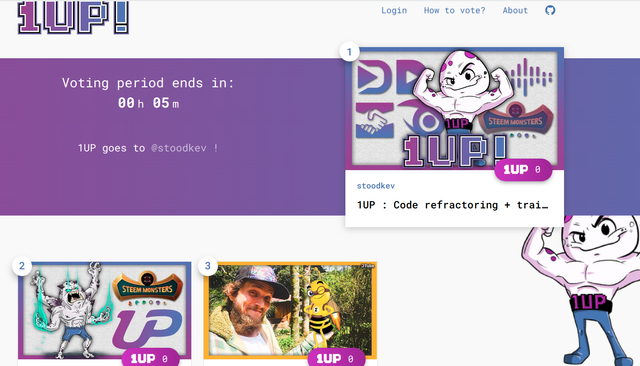 On the top, the current best 1UP-voted post shows up, next to a countdown until the community tail reaches 100% and starts the smart trail. I am already working on replacing the Voting Power by the new Voting Mana for this calculation.
Other posts will show under this header, order by number of 1UP votes and displayed 3 per rows.
In the next iteration, users who are logged in, have a sufficient reputation and are whitelisted (if needed) will be able to cast the 1UP votes
Future work
Allow 1UP votes on it
Vote on the best post of the period
Live Demo
As a demonstration speaks more than lots of words, I ve put back online the old Utopian1UP website. You can try by yourself and create a community and link a trail to it for testing purposes.
No votes will be casted do not worry, but it's an offline token so, for safety reasons, I would recommend using a test account.
Pull Request
GitHub Account