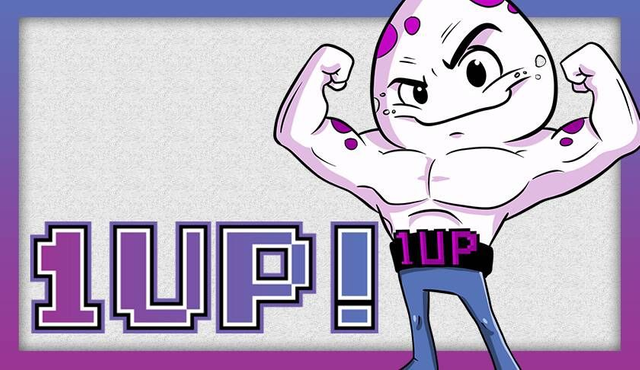 Repository
https://github.com/therealFlauwy/1UP
Following this post from @flauwy, I've been tasked to start the creation of the new 1UP.
As a reminder, @utopian-1UP was an Utopian bot front-runner in which members of the community would decide which are the best posts to vote for. the @utopian-1up would then vote for the best post every 2.4 hours, followed by hundreds of curators in the trail.
New Features
Quick access to community view page for community owners, administrators and moderators
Once a user is logged in, a selector appears in which the user can create a community or logout.
If the user has a role in a community (owner, admin or mod), a link to the comunity page will be added in this select menu.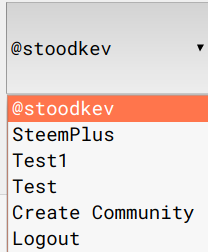 Of course, it looks ugly for now but I m really just working on the developement of the features for now, and we will have designer making look great later!
From this picture, we can see that I am the owner admin or mod of three different communities : SteemPlus, Test1 and Test.
Clicking on SteemPlus brings me to my SteemPlus page, on which an Edit button will appear only for users that have the necessary rights
Edit page
The edit page is pretty simple and allows the owner and administrators to change all the information about the community: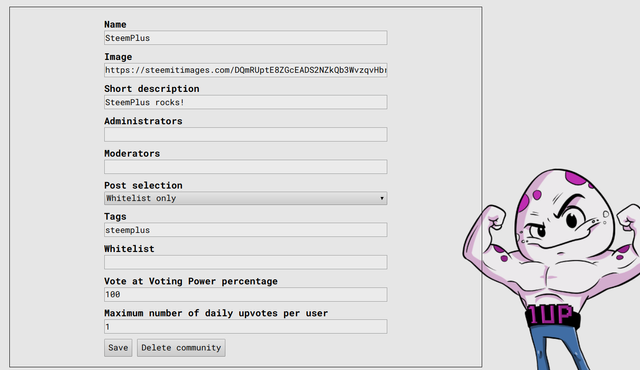 From there, they can also delete the community.
Moderators can also access this page but will only be able to add users to the whitelist or blacklist.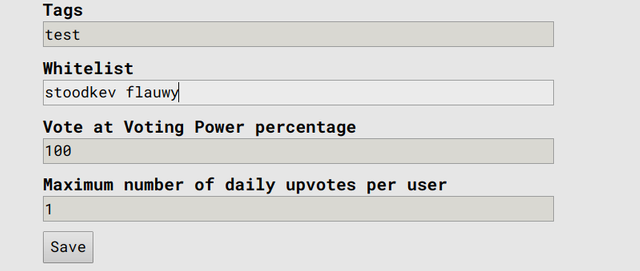 Future work
Adding the update and delete community routes
Adding the possibility to add more than one trail account
Fetch the posts the post corresponding to the community criteria
Display these posts and allow 1UP votes on it
Vote on the best post of the period
Live Demo
As a demonstration speaks more than lots of words, I ve put back online the old Utopian1UP website. You can try by yourself and create a community and link a trail to it for testing purposes.
No votes will be casted do not worry, but it's an offline token so, for safety reasons, I would recommend using a test account.
Pull Request
GitHub Account