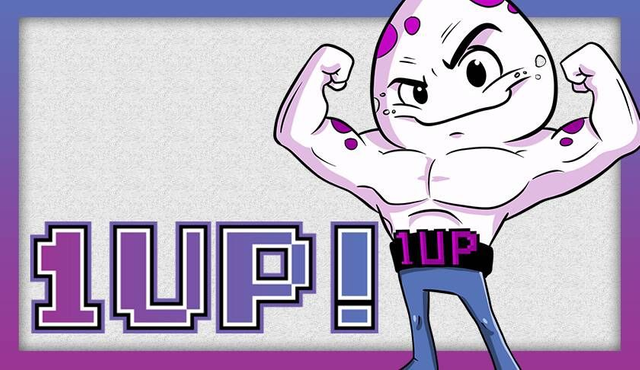 Repository
https://github.com/therealFlauwy/1UP
Following this post from @flauwy, I've been tasked to start the creation of the new 1UP.
As a reminder, @utopian-1UP was an Utopian bot front-runner in which members of the community would decide which are the best posts to vote for. the @utopian-1up would then vote for the best post every 2.4 hours, followed by hundreds of curators in the trail.
New Features
Community Creation
In the first iteration, the Community Creation page was created but not yet ready to dynamically populate the database.
A new MongoDB has now been set up and we will write and read to it via Parse.js.
After verifying that all the fields are correctly entered, the community creation page try to add the new community in the database. According to the result, it will redirect to one of the two new pages:
Error
A new .ejs view has been created to handle all kinds of erros we will have to deal with in the future.

Note that the design is not a priority for now as our first objective is to make a first working version of the project.
View Page
A new route /view/:name shows the current settings and information about the community: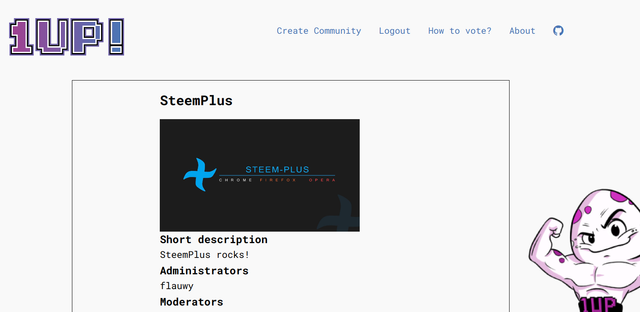 Later on, an Edit button will be added for those having the permissions to edit the parameters (owner, admins and moderators (for whitelist/blacklist only)).
A random link will also be generated to allow an account to register as the trailing account of the community.
Pull Request
Create new Community on DB + View community page
GitHub Account