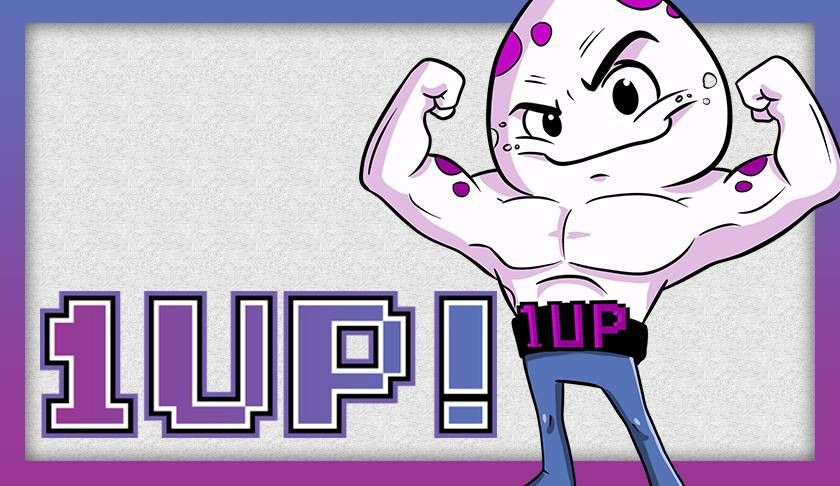 Repository
https://github.com/therealFlauwy/1UP
Following this post from @flauwy, I've been tasked to start the creation of the new 1UP.
As a reminder, @utopian-1UP was an Utopian bot front-runner in which members of the community would decide which are the best posts to vote for. the @utopian-1up would then vote for the best post every 2.4 hours, followed by hundreds of curators in the trail.
New Feature : Trail account linking
What's the trail account?
The trail account is the first account to vote for the post winning a 1UP vote (every 2.4 hours). Then a multitude of accounts following the trail will vote as well to reward the post.
How to link it to a community ?
To create a community on 1UP, one needs to be logged in via SteemConnect.
However, the owner account is not necessary the same than the trail account. For this, we need another login via SteemConnect.
Here is how this works :
Step 1 : When the community is created, a random string is generated to create a link.

Step 2 : This link redirects to a SteemConnect login including the offline scope. Having an offline token is necessary to let the trail vote at all time without human intervention.
Step 3: A request is made to SC2 OAuth2 in order to get the trail information and tokens.
Step 4: A Trail object is created in our database.
Step 5: The community View page reflects the change via displaying the trail account name and linking it to Steemit, instead of showing the randomly generated link.

Live Demo
As a demonstration speaks more than lots of words, I ve put back online the old Utopian1UP website. You can try by yourself and create a community and link a trail to it for testing purposes.
No votes will be casted do not worry, but it's an offline token so, for safety reasons, I would recommend using a test account.
Pull Request
Linking a trail account to a community
GitHub Account