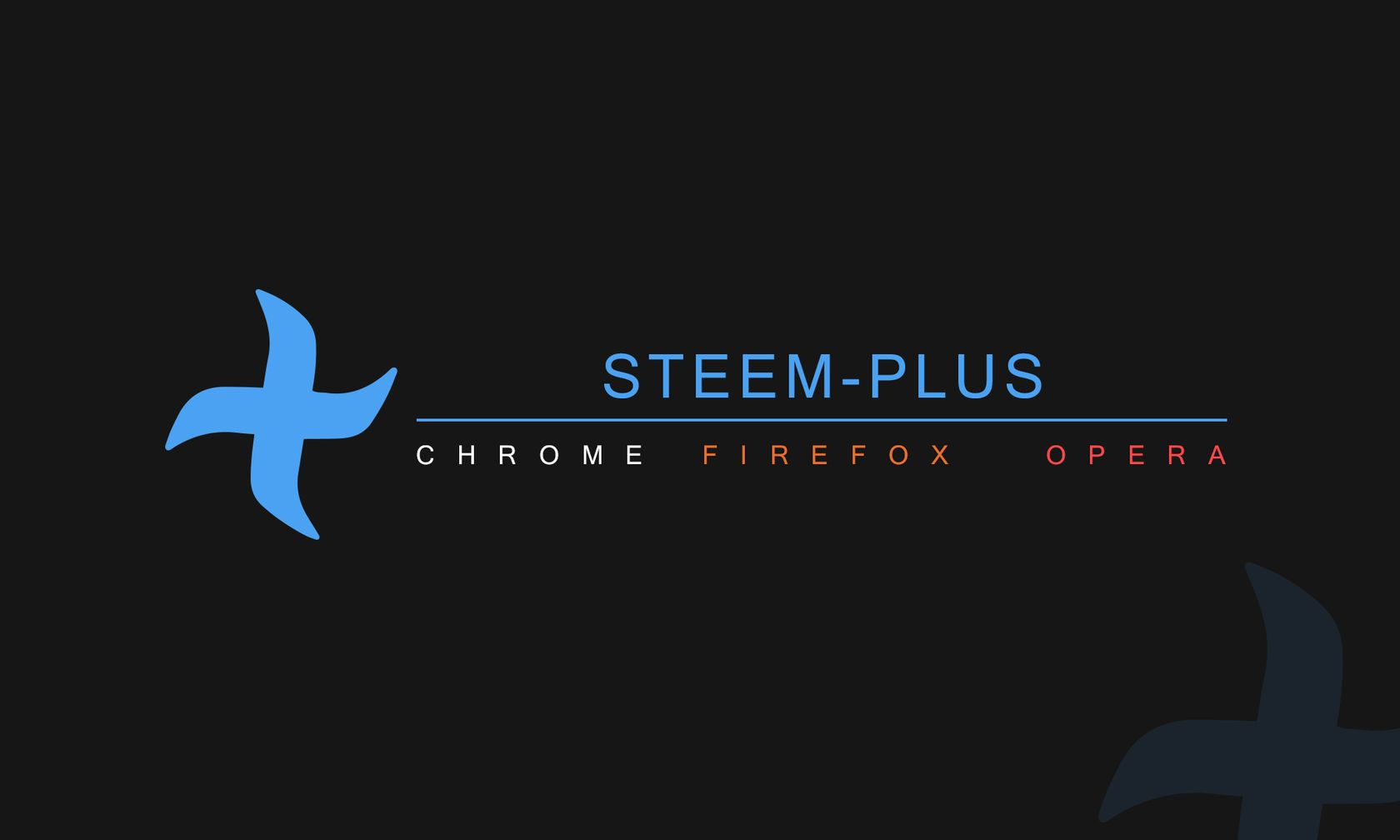 You ve been searching for an easy way to know who is resteeming your content?
Search no more, SteemPlus 2.16 is here!
New feature : Resteem Indicator
You have now the possibility of find out who resteemed an article!


The resteem indicator appears on different pages.
First of all, on the post page.


But it also appears every time you have a list of posts.

The list can obviously be opened on those pages too.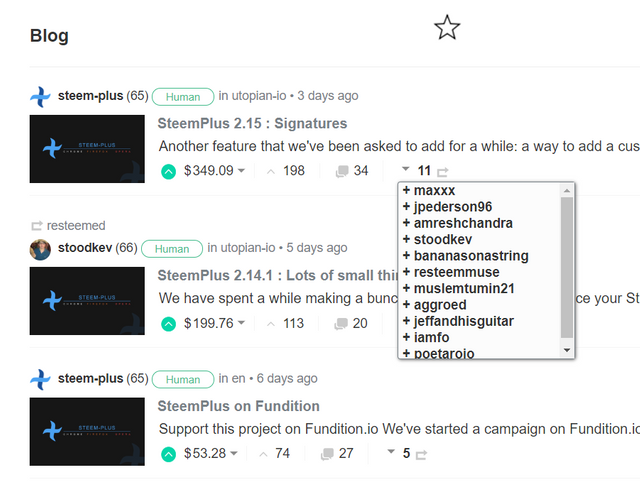 .
In a similar manner than for the list of votes, the resteem names are clickable links redirecting to the Steemit page for the account.
I think it s pretty self explanatory, so just try it out and enjoy!
How to update?
On Chrome and Opera, it should update automatically when you restart your browser. Otherwise, right click on the extension icon > Manage my extensions > Update .
On Firefox you will have to reinstall the whole extension from Chrome Foxified.
Coming soon
Tips
User statistics
Some Android stuff, we ll come to it when we get proper funding ;)
Repository, Pull requests and Commits
Wanna contribute?
Join us on Discord.
Help us helping you by contributing to our Fundition campaign.

List of features
The complete list of feature and their description can be found in the documentation.
Available on Steemit and Busy
Voting slider for minnows (you do not need to vote at 100% anymore!)
True value of your account on your wallet (calculated with current SBD and STEEM market prices)
Delegation button in your wallet (with list of delegatees and undelegate button)
One click switch between Steemit , Busy, Utopian and Steemd
Available on Steemit (and mspsteem)
Feed+ : Filter your feed by tags, resteems (hide, show, blacklist, whitelist), reputation and sort it by upvotes/date/payout
STEEM/USD and SBD/USD values in the user dropdown
Option to add beneficiaries to your post (you can say that 10% of your post payout will go to one of your friends for example) - 5% fee goes to SteemPlus if you use this feature.
Cool badges on user profiles show their rank: Plankton, Minnow, Dolphin, Orca and Whales
Direct transfer to users
Favorites
Steem Sincerity
All Steemit More Info features
Steemit Board Awards
Witness information
Enhanced wallet
Rewards Information
Installation procedures
You can download and install SteemPlus directly from the Chrome Store if you are using Chrome (follow this link ).
For installation procedures on Opera and Firefox, please check our documentation.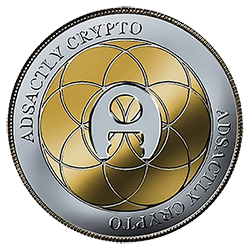 Big shoutout to @jerrybanfield and his budgets project that allow us the speed up the development of SteemPlus!
@stoodkev and @cedricguillas for @steem-plus