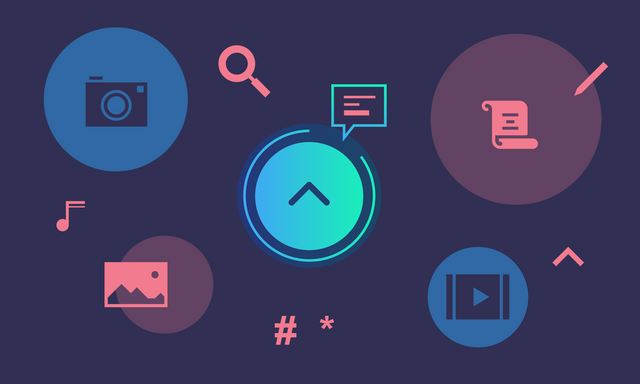 That's a DApp Wrap!

Last week we wrapped up our #dappexplorer series, where Steemians were tasked to investigate new blockchain platforms! (Announcement, here.)
---
Explore our Archive of DApp Explorations
The applications showcased here are (of course) predominantly those built on Steem, but not limited to a single ecosystem. We've encouraged everyone to explore project forums like Steem Projects as they uncover precedents and imagine what their own app might one day look like. In an effort to be agnostic and educational we've also encouraged our community to explore the differences of apps powered by Bitcoin, Ethereum, NEO, etc. Our hope with this series was to build up a more comprehensive understanding of blockchains, what they support, what they can't support and dig into the differences between them.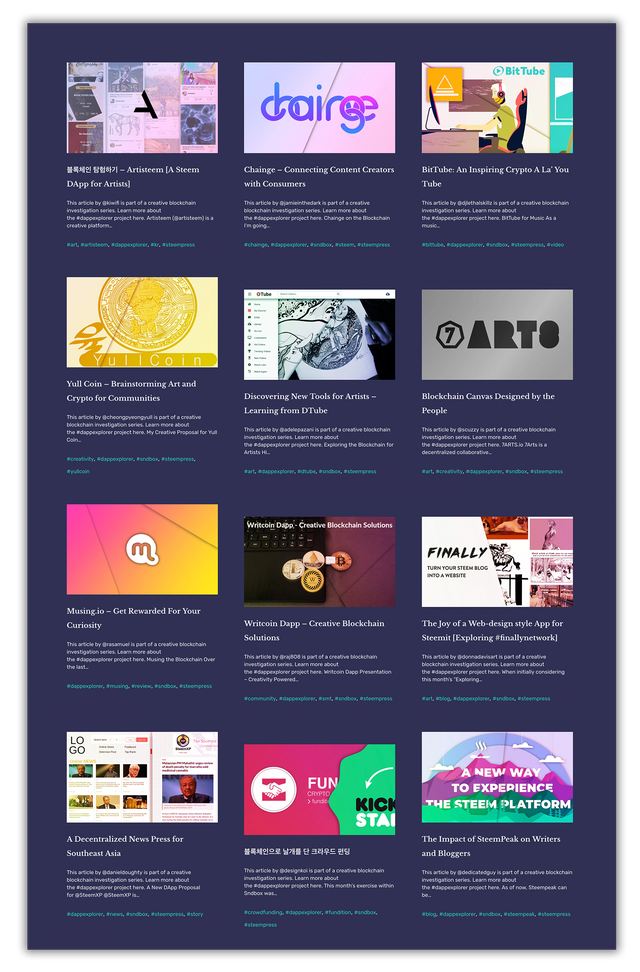 Crypto-Collaborations

Now that we've covered ~30 applications, it's time to put that newfound knowledge to work! Teamwork that is. This next series is all about creative collaborations. The exercise we issued our Sndboxers was simple - team up with another Steemian (or non-Steemian) on a post, a post series, an art piece, story, film, music piece, community fundraiser, or project type of their choice.

As we begin sharing and showcasing what our Sndboxers have been up to we encourage you to join in and take part! Kick off a creative collaboration of your own made through 1 or more DApps. Publish your collab using the #cryptocollab tag. Leave a message in the comment section below with a link to your post and "Option" choice. Be sure to explain your creative work and explore how blockchain is impacting the process of developing it. We'll curate the tag over the next few weeks.
Option A : Artwork
Option B : Community Project
Option C : Application
Hungry for ideas? We'll begin the week (tomorrow) by publishing a few examples. Stay tuned and keep tabs on the tag to learn more / discover new collaborators!
---

Empower artists, writers, musicians, non-profits and community initiatives - delegate Steem Power to @sndbox (using the links below) or follow our curation trail. Learn more about Sndbox - watch our introduction, here.
Follow us on Twitter, YouTube, and our magazine The Creative Crypto / @creativecrypto