Promoting steepshot in a country with billion + population (INDIA) ADSET 1.
Introduction
I am Sachin Kumar aka @skpjr001 on steemit , a proud utopian , steemian on Steem blockchain platform and as an influencer this is my primary goal to shout out about various apps on steem blockchain in my country and area and tell about this awesome opportunity in their life and how it can be useful to them.
Audience
The promotion was targeted to reach between 17000 to 55000 people who live in INDIA from the age of 18+ to 65 years.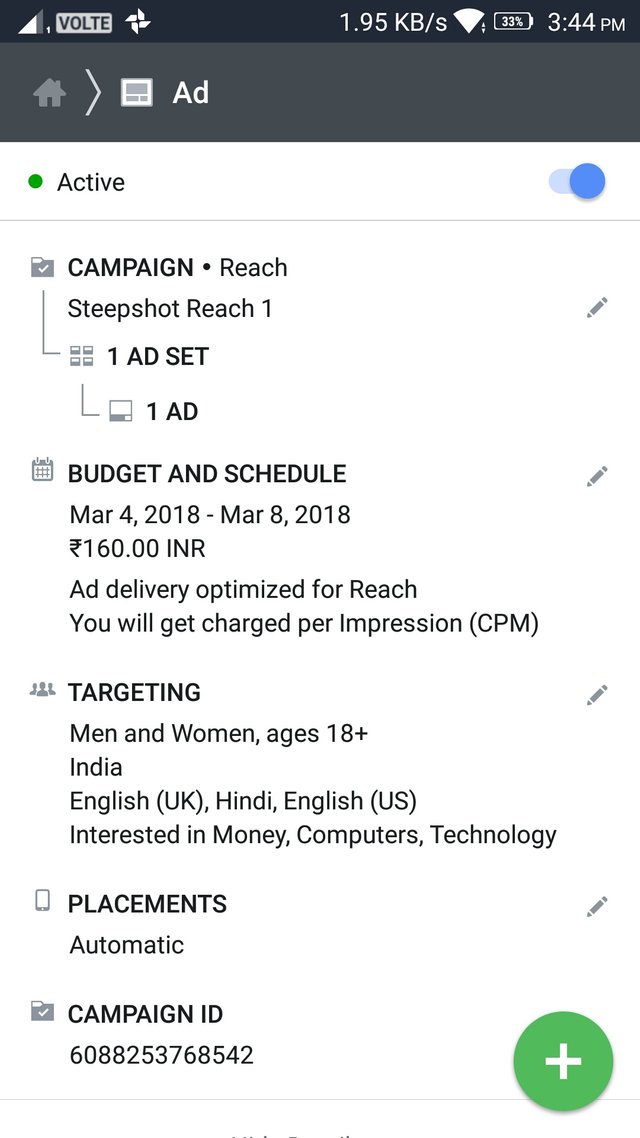 Activity
For now I m testing my adsets to get more data about audience to further scale the winning ad on this page. I have created an campaign for every app on steem blockchain to finding their audience to target properly to scale some ads in future.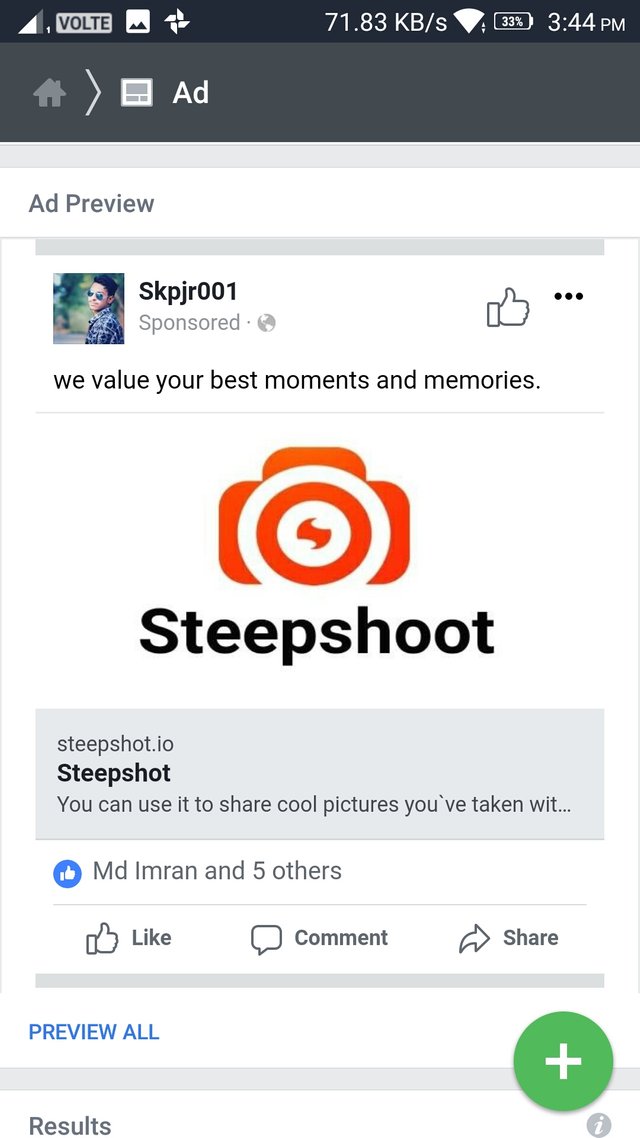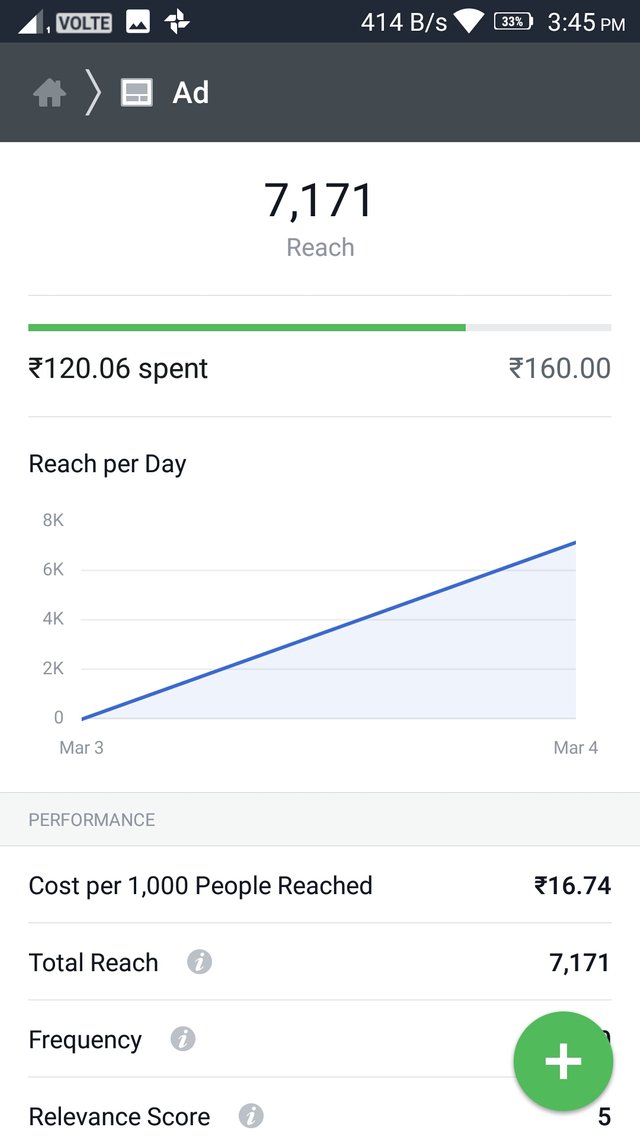 Link to promoted ad

Link to facebook page
Results
The promotion was successfully able to reach 7216 + people with an impression of 7500+ and still active and will gain more reach and impression.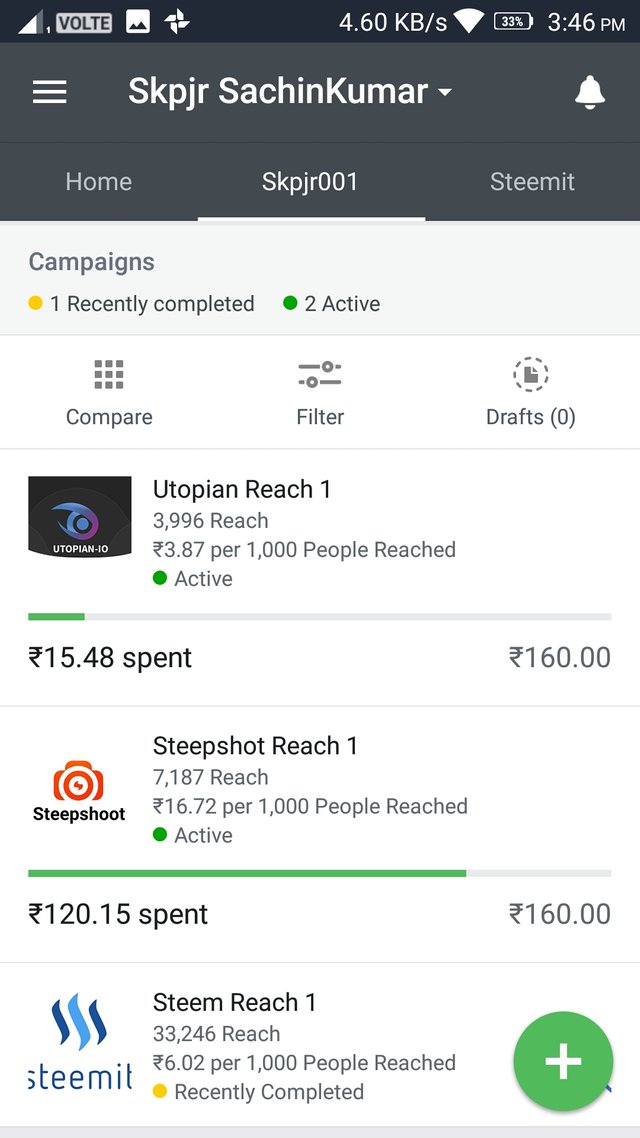 Video Proof