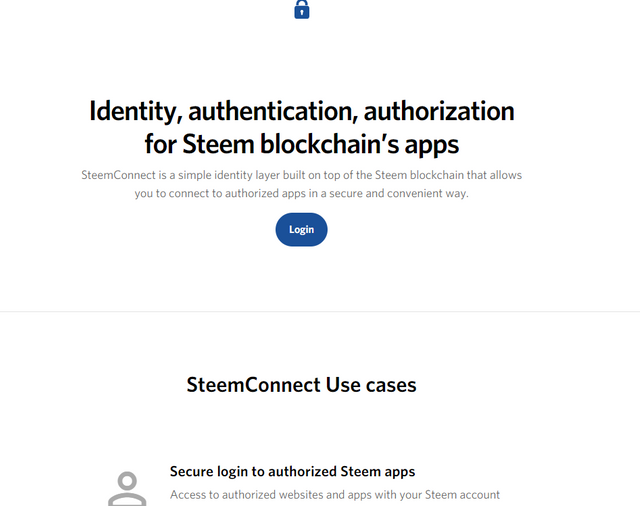 This week utopian.io has seen login problems where for 4-5 hours the website could not be accessed. Also several utopian.io users seem to have lost their works as the utopian.io failed to connect to the steem blockchain. The problem originated with Steemconnect and did not directly relate to utopian.io. However, the sufferers were indeed hardworking utopian.io contributors.
How we all hate to see this !


The dreaded alert !
---
Utopian website could be accessed and the content could be read. But without logging in, the contributes could not contribute and the moderators could not review.
Such outages are bad for utopian.io's reputation as an innovative and next generation accelerator for open source software development. This also comes at a time when elear, the Italian master programmer behind the utopian.io launched yet another new feature (direct delegation to projects) on utopian.io.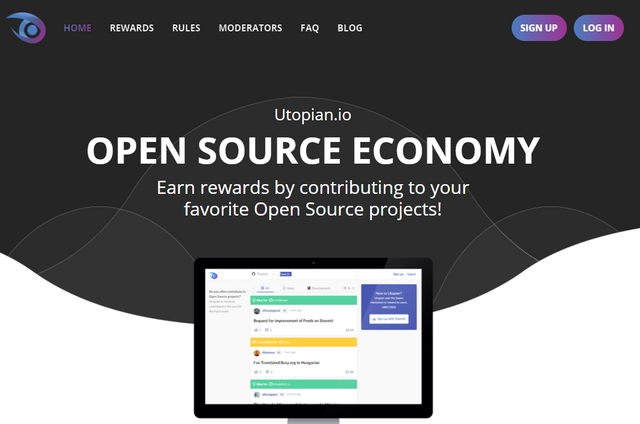 The Solution:
The only solution to the problem is that utopian.io must remove its dependency on Steemconnect.
utopian.io should remain as an independent and self sufficient entity. That means, it should provide all features that are available on steemit.com. Only then can utopian.io claim its rightful place.
Advantages:
Reduced downtime.
Improved user experience.
Improved user engagement as utopian chat would be available without any downtime.
Increase in user base.
Improvement in visibility.
Improvement in utiopian.io image.
Disadvantages:
Since utopian.io is a relatively new entrant on the steem blockchain, TRUST is a major issue here. Users must trust utopian.io enough to use their private posting keys directly on utopian.io.
Timcliff, an emminent steemian raised certain queries at the time busy.org declared it would use steemconnect: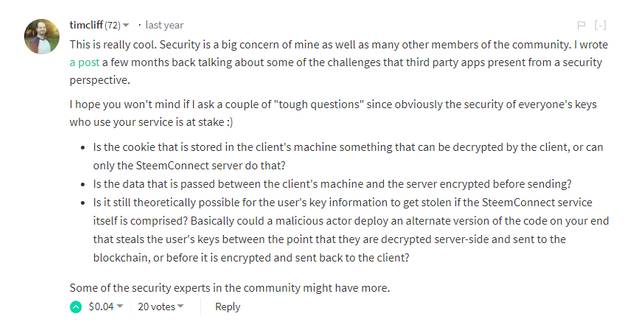 To this Fabien replied: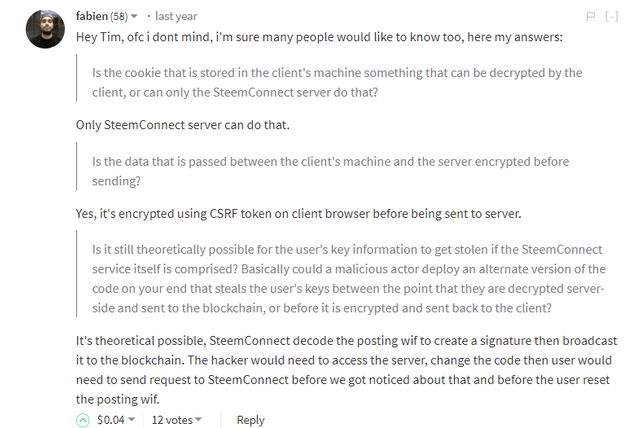 Hence, you can see how important the concern for security and trust is for steem blockchain. Since, steem blockchain is in the end about financial transactions.
Conclusion:
We must strive to reduce dependency on Steemconnect as we have learnt from the recent episode of login problems and data loss, however, it must come after we have establisted the trust and security for the user accoutns. Utopian is truly a phenomenon and I would love to see the above suggestion implemented as soon as possible.
Thanks.
---
Posted on Utopian.io - Rewarding Open Source Contributors
---