Open Source World
Welcome to Open Source World; a place where you can find out about newly featured open source projects. Our mission is to Spread awareness for open source projects.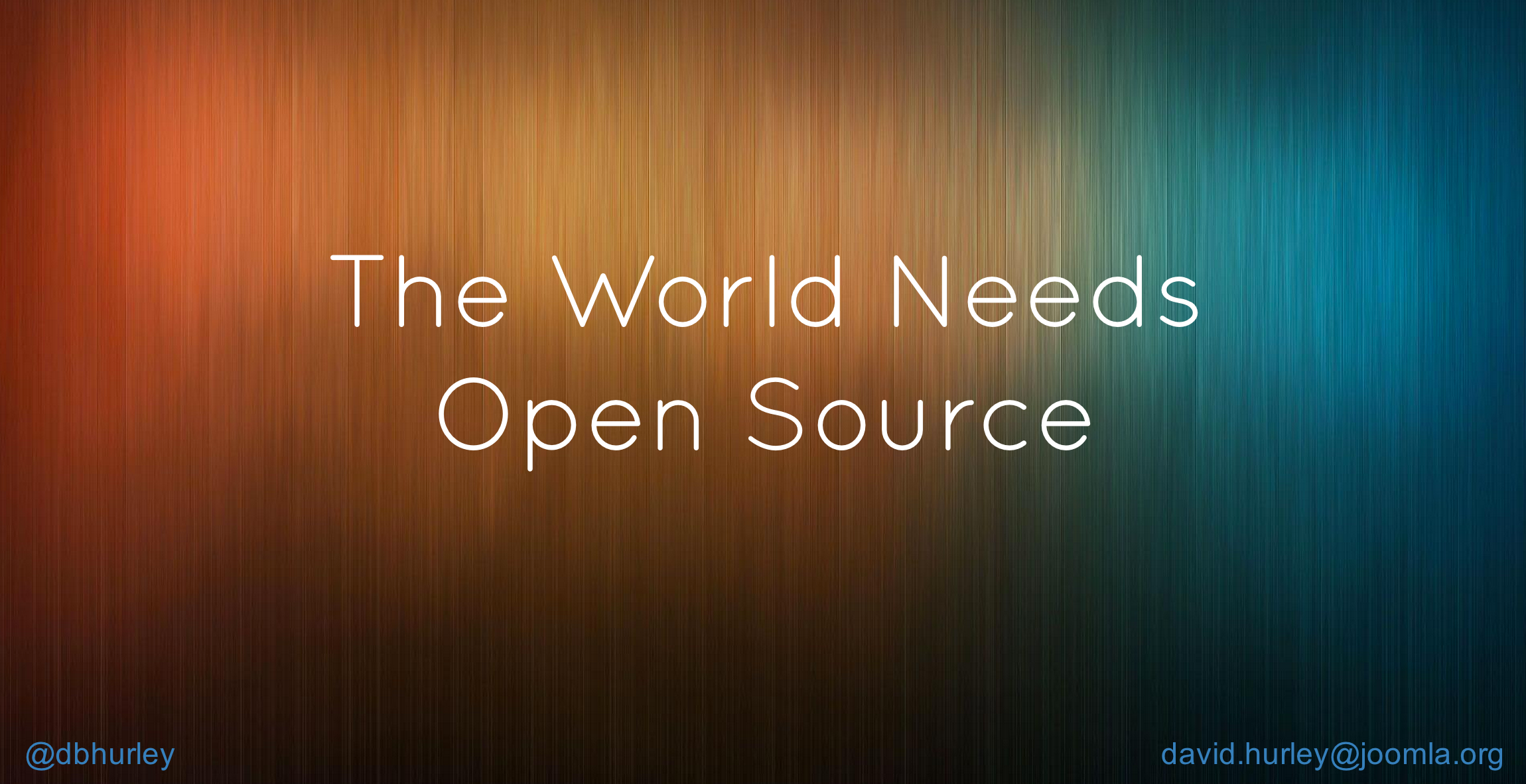 In the spirit of helping our world to become a better place, open source software are helping to bring quality softwares to the community. These softwares are built for the community and by the community !! Today, in this edition of open source world, we will feature operating systems (linux distributions) that are open source and helping the visually impaired !
Vinux Project: Open Source Operating System for the visually challenged !!
It is a linux distribution which caters to the visually impaired. Following are its important features !
Made specifically for visually impaired.

Have special accessibility features.

Text-based environment for users not desiring a graphic-based environment.
The accessibility-focused distributions have the following:
Braille and speech is activated by default.

Some environments have specialized fonts for those who have trouble reading screens.

There is an on-screen keyboard.

There is a magnifier.

Ability to turn on keyboard functionality for persons having trouble with pressing more than one key at a time.
Vinux Project: The finer points !
Based upon the derived distributable of Ubuntu, Vinux centers its environment to cater to the needs of the blind. There are currently three variations of Vinux desktop environments.
These are:
· Unity
· Gnome-Shell
· Mate
Upon starting a Vinux desktop environment, users will be greeted with the Orca screen reader; an** assistive technology** that combines both braille and speech synthesis.
Orca allows users to access various applications and toolkits. In doing so, users are now able to utilize the functionality of programs supporting AT-SPI.
Furthermore, the Vinux desktop environment has braille support; as well as, a suite of applications to help those with visual impairment. Further information, and more detail can be found at: website

Fedora
Fedora is considered a mainstream Linux. The community is quick to help with any accessibility issues; as well as, new users are greeted and treated well. If there is a bug issue, an appropriate file will be uploaded against the corresponding upstream package; thereby, prompt solutions are always at the ready.
With Fedora, there are office applications, ability to burn CDs, email, web browsing, instant messaging, and many other applications. This is a full blown operating system with features of accessibility. The Fedora desktop environment is a must have for users desiring
a beautiful community of people.

Why open source ?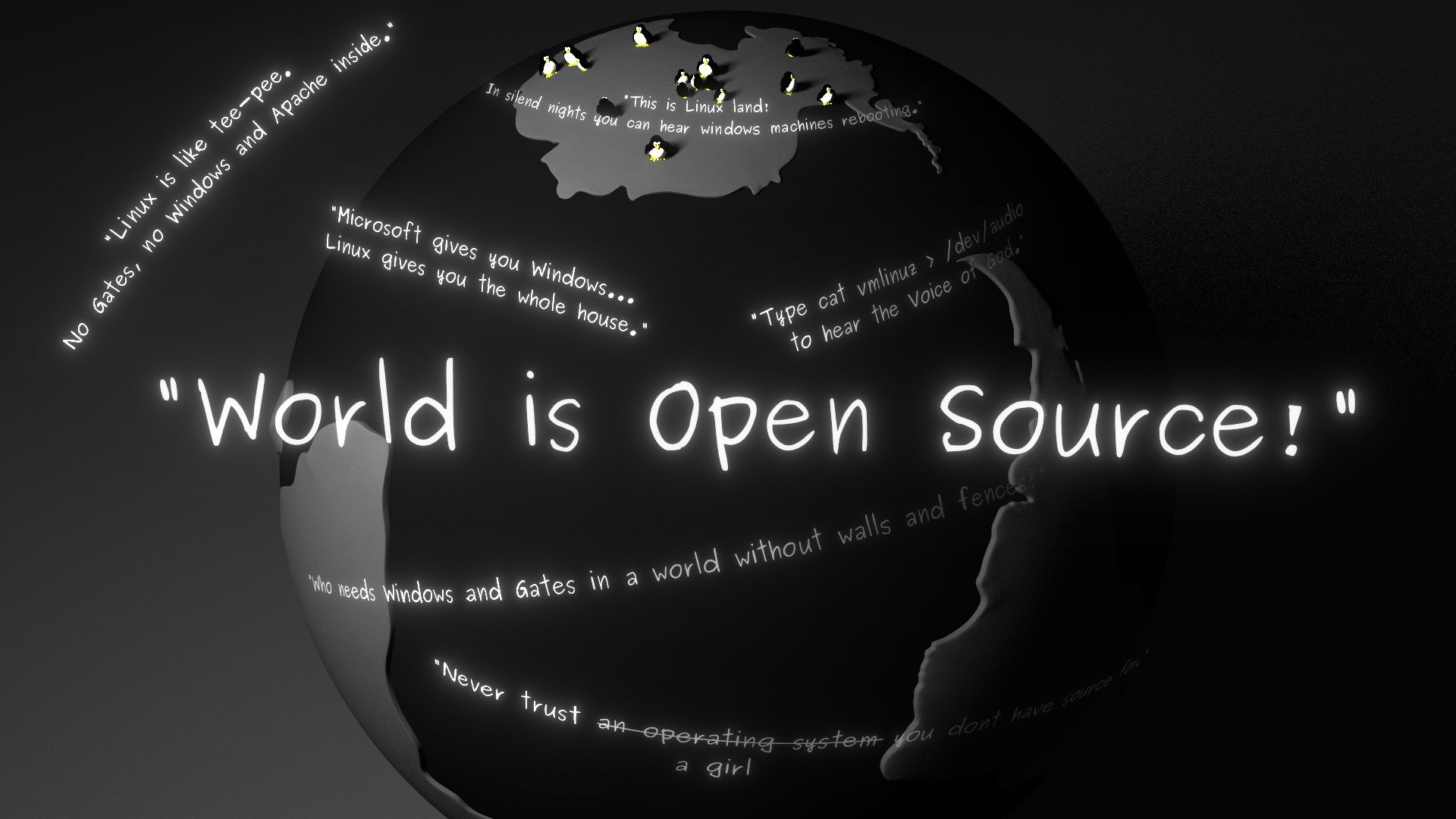 Open Source is more than Concepts Surrounding Code Access. Open source means so much more than gaining access to source code.
If Elon Musk is right, and the future belongs to AI, world will be in much better hands if it is an open source AI. So that humanity may have control and we don't craeate doomsday for ourselves.
Open source is a way of life. Write code and share. Consider this within regard to making the world a better place, and this is the best message of all. With people like you, we will be able to spread the word, and create a true Open Source World.
The Open Source World aims to help people better understand what it means to improve the world. With this reason, there are many factors involved of what it means to be part of an open source community.
The idea behind learning, growing, and teaching is a driving force for those involved in the Open Source World. This idea of community; creating to pass down knowledge, collaborating to help a friend and/or colleague; these are benefits to a much larger picture.
This larger picture involves a better future tomorrow; derived from the work and progress of today. The picture grows with hope and prosperity leading the way. People join together for a common cause of growth and understanding.
Together, the Open Source World stands united under this cause. It is because of the great people who spend their time helping, Open Source World is spending its time helping them to get the message out.
The message of a brighter future, and a better tomorrow can only be heard when we choose to share the knowledge we have.
Redistribution
The concept of freely redistributable software (FRS) surrounds itself within the idea that any person can freely redistribute. There is, however, more to it than this; a license, per se.
License Requirements of Free Redistribution (FRS)
No restrictions shall be based on whole, or in part; for any persons, from distributing the software based upon giving it away, or selling it.
AND
This non-restriction status shall apply to those of collective distribution of software; where, programs may or may not come from multiple sources.
Source Code (open and compiled)
All source code must be included with any program.

Must allow distribution in both source and compiled forms.

In cases of distribution without source code, there must be well-publicized access to the code.

Price cannot exceed reasonable reproduction costs.

It is preferable to have access to download the source code, free of charge.

Purposefully hiding code is strictly forbidden

Output of preprocessors or translators, as an intermediate form, are not permissible.
Derived Works
Licensing must allow derived works and any modifications.

Must allow distribution under same terms and conditions as the original licensing.
Author Source Code Integrity
Distinguishing original source code from unofficial' patches is the goal.

Explicit permission must be granted to allow distribution from builds of modified source
code.

Source code can be restricted from distribution in modified form if there is an allowance of distributed patch files (with source code) at time of build. The sole purpose must be in direct relation toward the
allowance of program modification.

May require derived and modified works to carry a different version number and/or name from original software.
No Discrimination
There can be no discrimination against race, sex, creed, or color.

Under no circumstances shall there be any discrimination against any person and/or groups of people.

No discrimination against different fields of interest, such as: office usage, home usage, school usage, and etc.

No discrimination against users from professional sector, private sector, and/or a mix of both professional and private sectors.

No discrimination against any gender (common or uncommon).
License
In addition to the aforementioned rules and regulations for license, the following standards must, also, be applied:
The requiring of non-disclosure agreements are disallowed for any attempt at closing software.

The rights of the program cannot be dependent on another particular piece of software, as a means for distribution. All the same rights must be applied to
everyone.

It is not allowed to restrict other software. The software cannot dictate that other software it is built with must be open source, if it does not already have the open source requirement.

No predicated or style of interface may be associated to the license.
If you loved this installment of Open Source World, wait for the next where we will continue to bring to you new open source projects and major developments in the open source world!
---
Posted on Utopian.io - Rewarding Open Source Contributors
---