####Components
PicsArt is the photo editor and pic collage maker on mobile phone. PicsArt allow users to create,edit pictures and have fun by remixing free-to-edit pictures into awesome collages and memes. But lack proper communication and directives on their site
Proposal
I propose for the developers and programmers to attach a "back and cancel" words to the two symbols at the final point where users are odd to share, save or cancel their work.
Mockups / Examples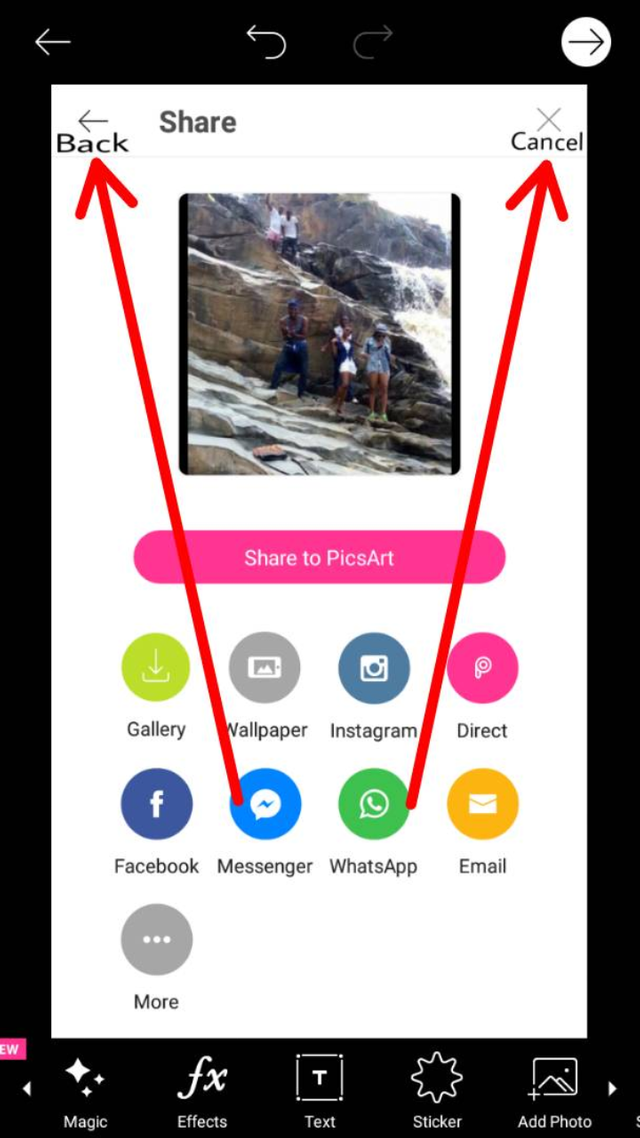 ####Benefits
If only the developers and programmes will do this, it will go a long way to help especially the newbies when on the site,
why am I really writing about this?
Some of the newbies might not really get to understand the symbols, cos not everybody are used to symbols, But with a simple and common words like back and cancel, it will go a long way to help newbies that are lost when on the mobile app.
NOTE- Many kids and elderly people are already used to the back and cancel words.
---
Posted on Utopian.io - Rewarding Open Source Contributors
---