Contribution to Open source application DictionaryforMIDs. Translation to Telugu PART-1.
Here's a link to the project in crowdin:
https://crowdin.com/project/dictionaryformids
My contribution: I've translated most of it from english to Telugu(an Indian language).
DictionaryforMIDs:
DictionaryforMIDs is a multi-purpose dictionary for cell phones,PDA's and PC's. It offers 50+ languages to translate from or translate to and also importantly, gives their meanings. It has a quite simple interface and is quite easy to use for the user.
Translation from english to french:(example)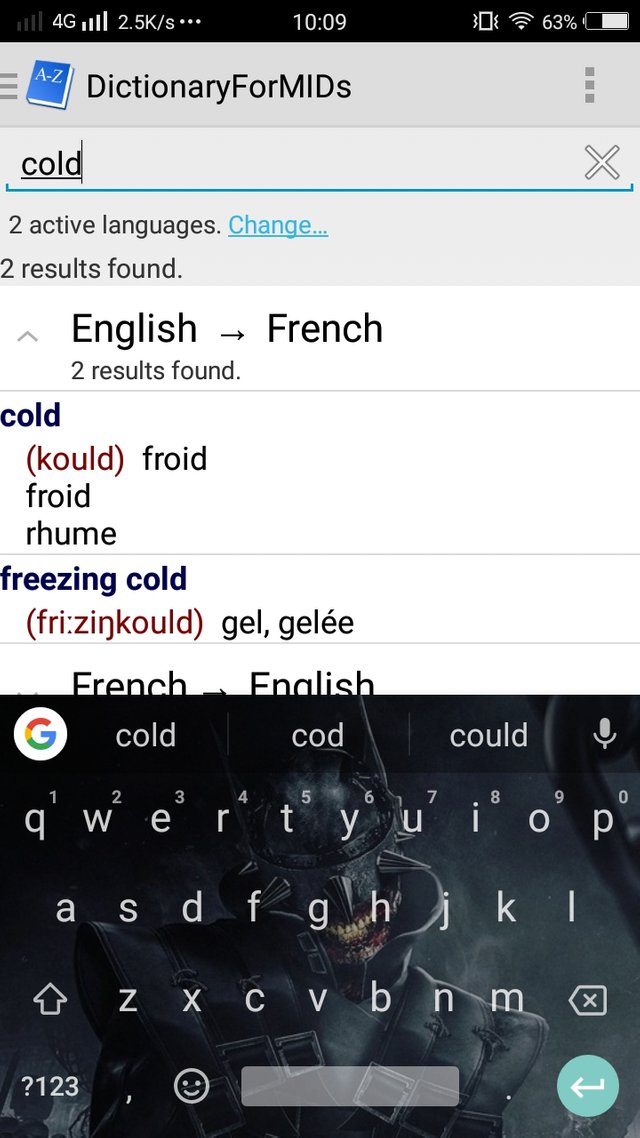 Translation from french to english:(example)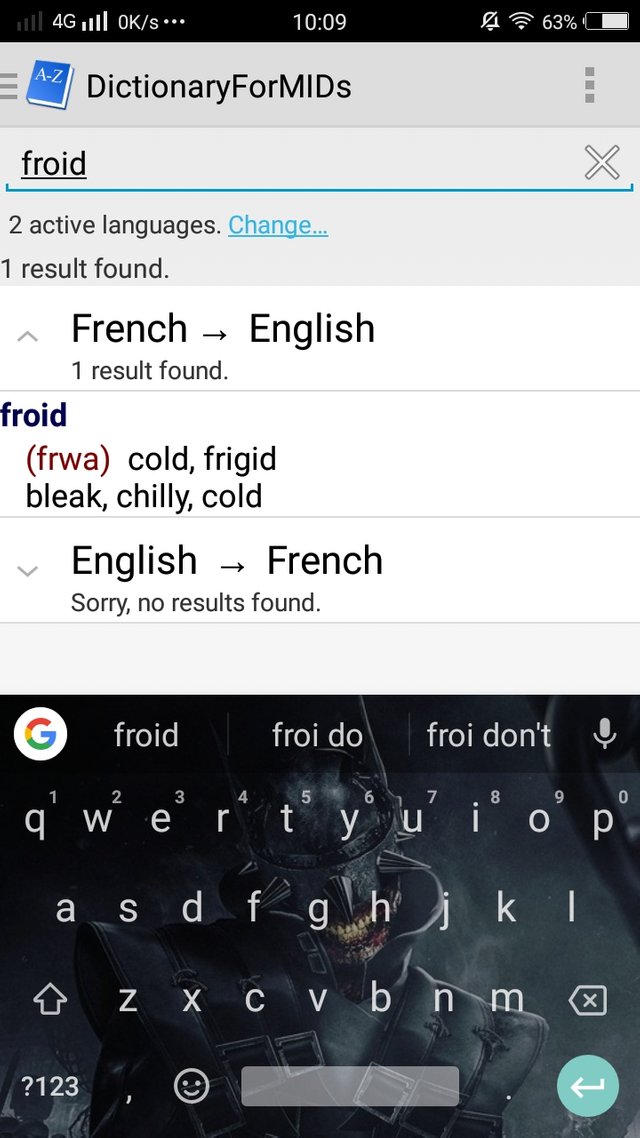 It can translate multiple languages at a time too. The app allows you to download multiple languages or import a language pack from your SD card or storage!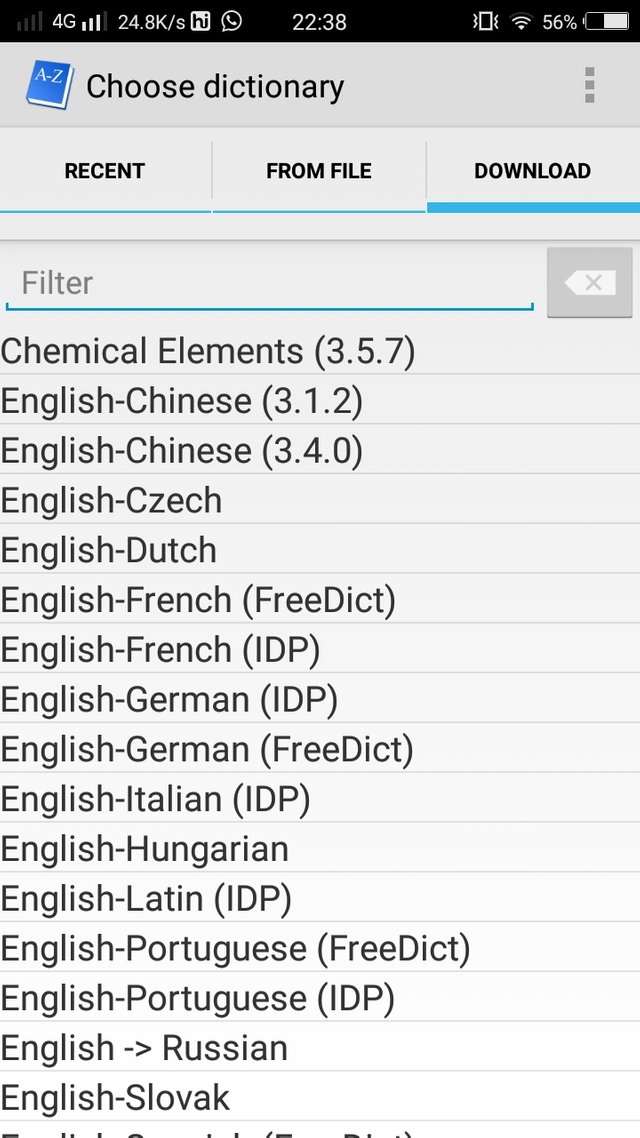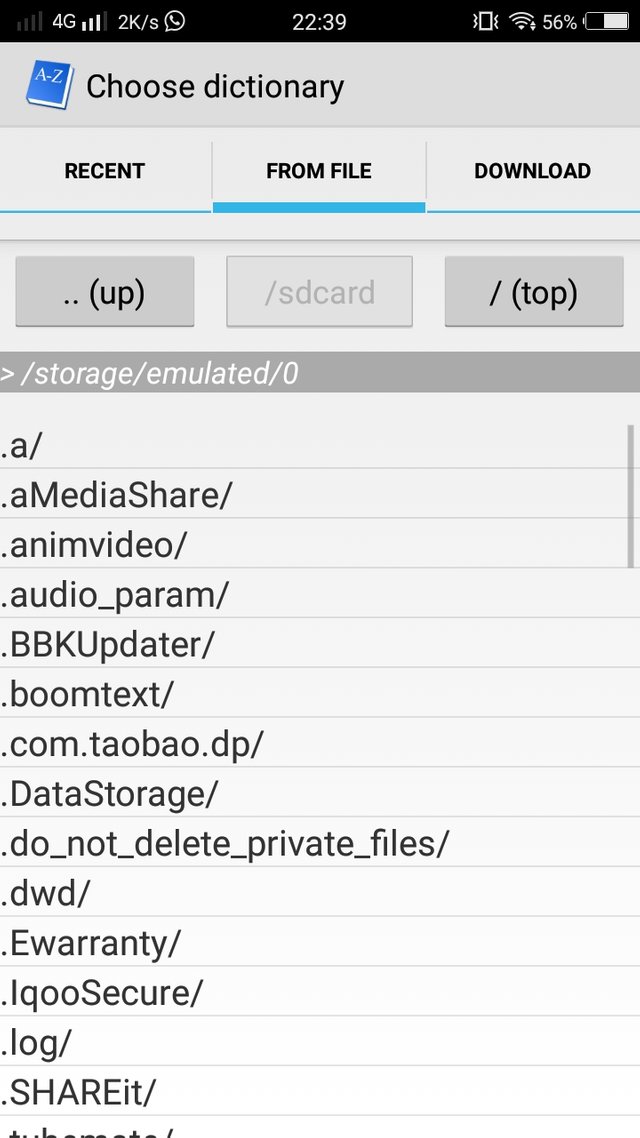 This project was at 0% when I started. This project comprises of 1,272 words in total.
So I've done 67% so far and I hope to complete my work by tomorrow.
Proof of my work: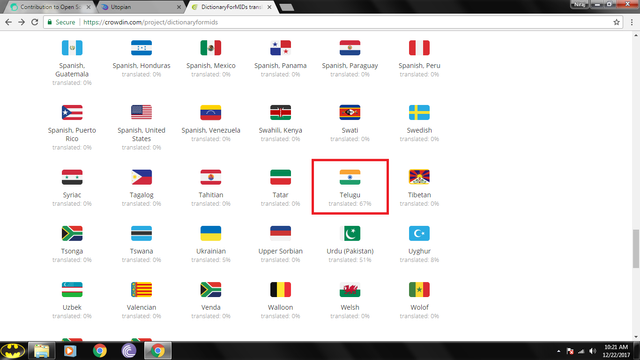 The file I've translated so far:
1.Android App UI Texts-61%
2.App Store Description-100%
3.Shot Description-100%
Totally I've translated 67%. I've also take some help from google translate and some friends as well.
The proof of my translation: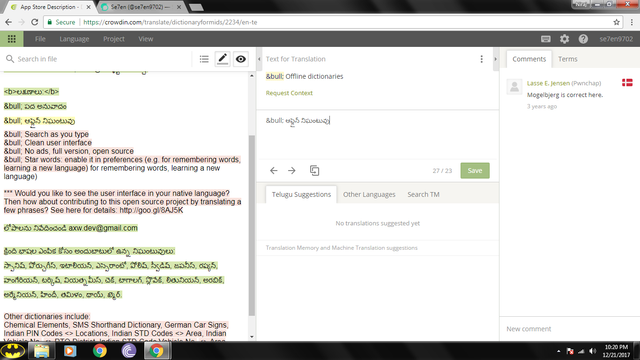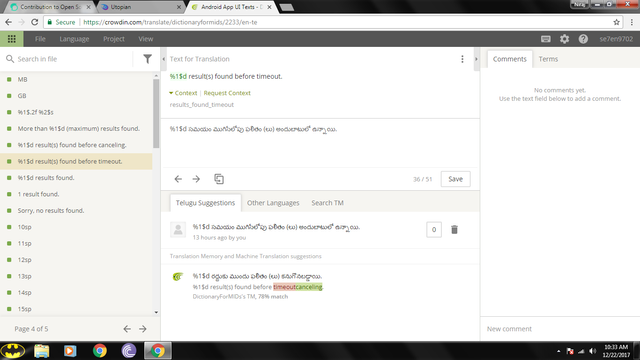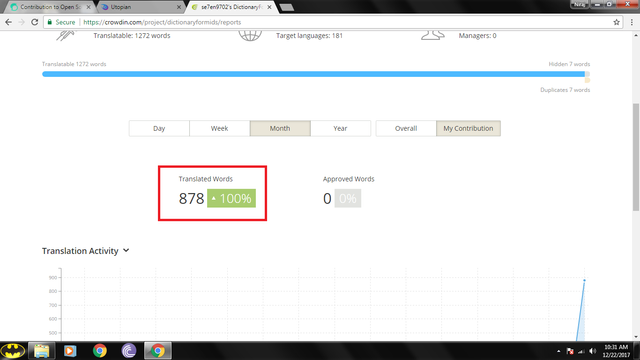 Here's the report of my work:
https://crowdin.com/project/dictionaryformids/reports
Proof of my work:
https://crowdin.com/project/dictionaryformids/te/activity
Thank You!
Come join,
@se7en9702.