Using a lightweight Android​ application is really nice, for they usually look nice and easy to use.
Not long ago I came across file manager by simplemobiletools on PlayStore.
It has some awesome features that makes it a lightweight application. Although I noticed it can't open all files formats.
I'll fully recommend It​ if only it can open .zip files.
Text & Image Explanation
As explained above, .zip files can't be opened with File Manager by Simplemobiletools.
What this file manager does is , it automatically pops up other applications like other file managers or unzip apps to access it.
It does that because it can't handle the .zip format.
Below are the images explaining how it reacted while trying open a zip file.
Here are two zip files I needed to open .

---
After I clicked on one of the files, it suggested to open it via other installed apps

---
GIF EXPLANATION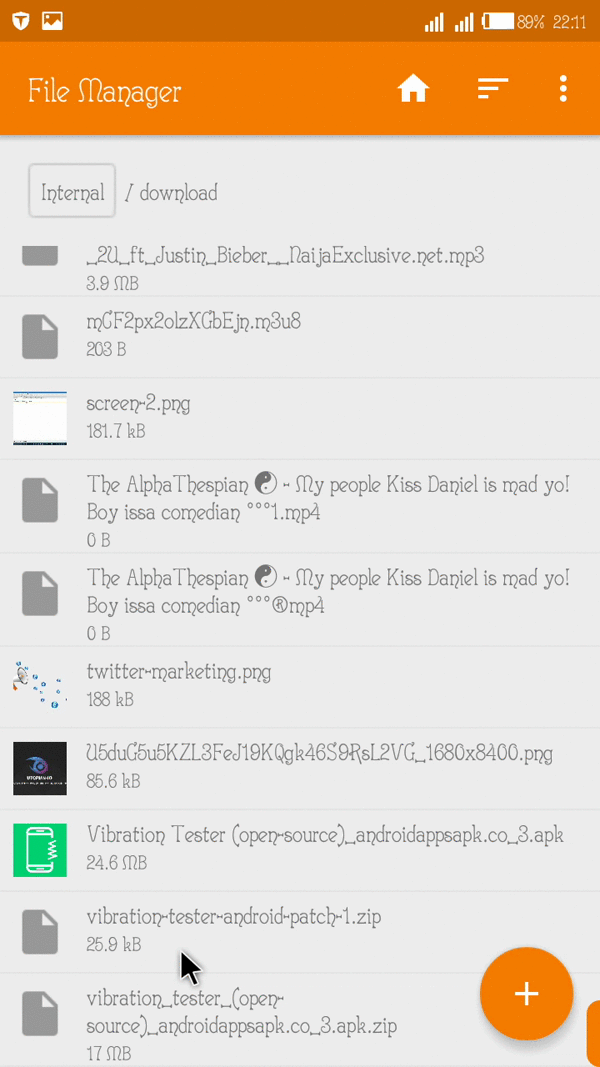 ---
SIMILAR SUGGESTION
I initially thought it's a normal thing for all files managers not to open .zip files. But it's not True. I have another file manager installed, then I tried opening those zip files , and I was able access them Successfully.
The images below shows the two zip files I need to open and how the application reacted to it while trying to open it
Here's the two zip files ( same as the one shown in the previous screenshot)

---
It opened​ the zip, without prompting other apps to open it.
The red arrow shows that I'm currently in a .zip folder

Similar Suggestions Explained In Gif Form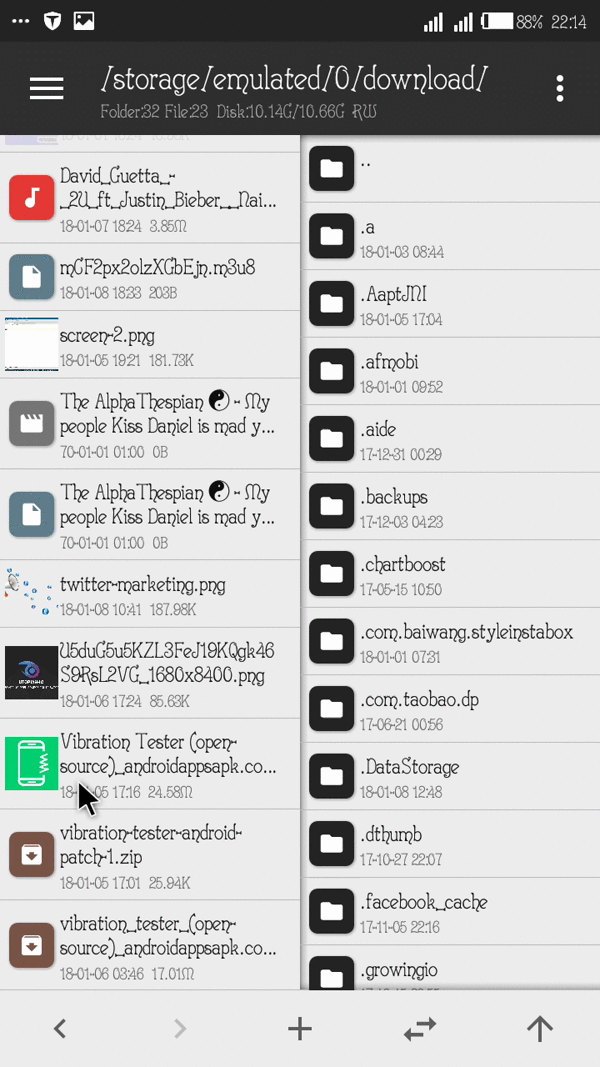 ---
ADVANTAGES
Once this feature is implemented, it won't require or suggest an additional app to access any zip file.

It would fully be known as lightweight mobile app after implementation.
Conclusion
I would love to see this feature in the next update.
---
Posted on Utopian.io - Rewarding Open Source Contributors
---