So, finally I joined​ the multitude of steemians contributing to open source projects. I decided to promote SteepShot on Twitter.


Google image
---
What Is SteepShot ?
Steepshot is an open source based on Steem blockchain for lifetime and moment sharing.
SteepShot is suitable for those who doesn't do much of texting. Like they say:
A picture worth a thousand words
SteepShot looks so much like Instagram, But you get paid in steem and Steem dollars for sharing your awesome moment with other users on Steem blockchain.
Twitter Account Used
I made use of my Twitter account Realrufans
Here's a dashboard screenshot showing that I'm logged in to the account and I have my utopian url link as my website url. The account has 4,800+ followers.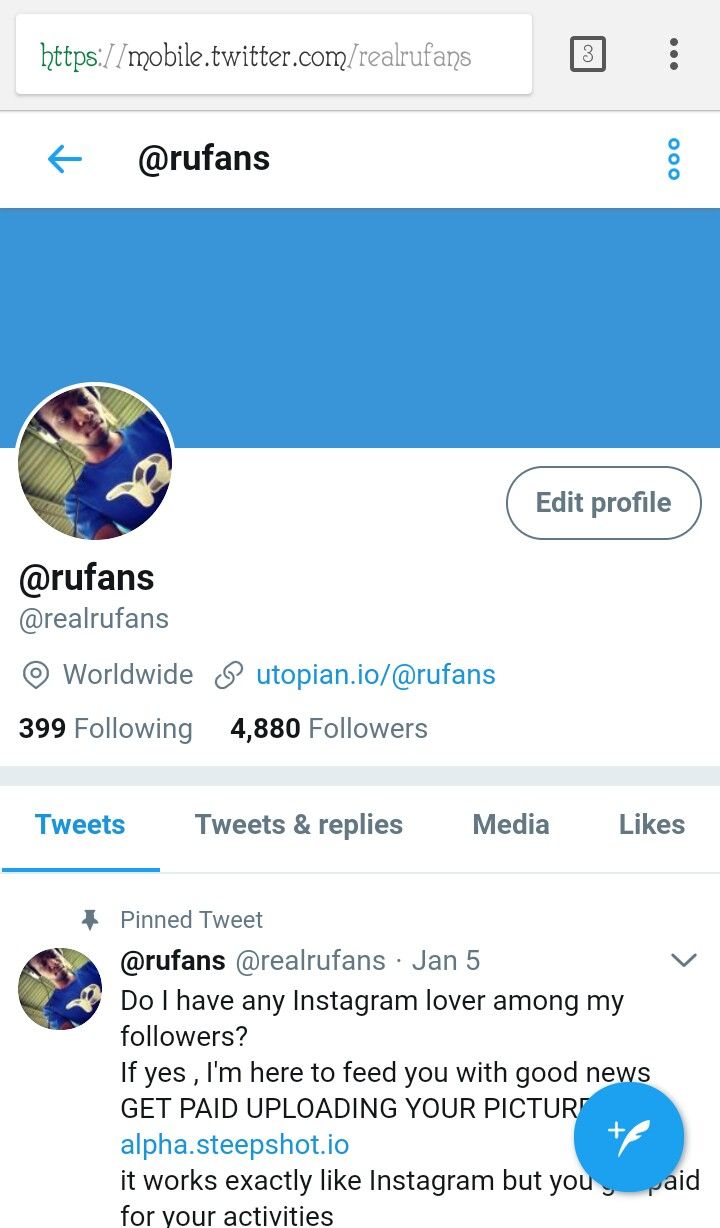 ---
Promoting SteepShot Via Twitter
I started the promotion on the 5th of January 2018. That's 6 days ago. This simply means the analysis I'm about to show was the result gotten for 6days.
In this promotion , I made use of both images from SteepShot to posts and it's url and then I made little explanation of what SteepShot is and how it looks like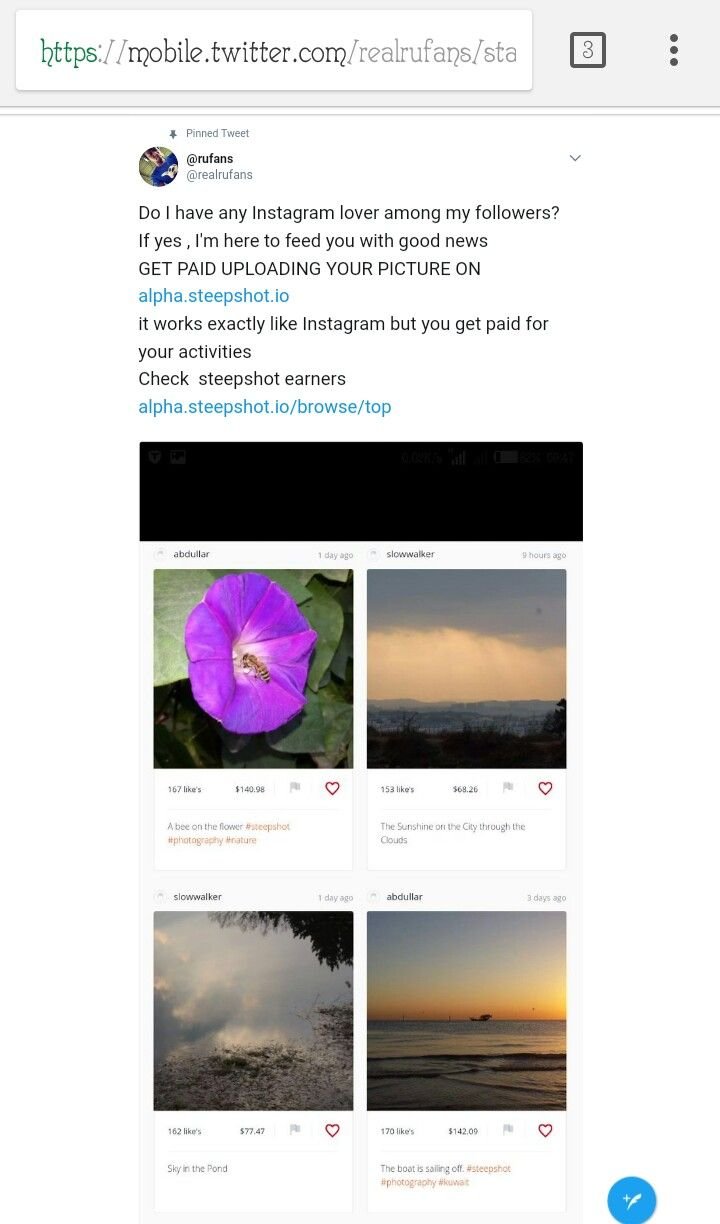 ---
I tried to let the followers and any other twitter user that would see my promotion know SteepShot looks like Instagram and they can get paid for their activities.
Promotion Result
Image
---
GIF
I also received 6 different replies from users , appreciating me for promoting helpful content.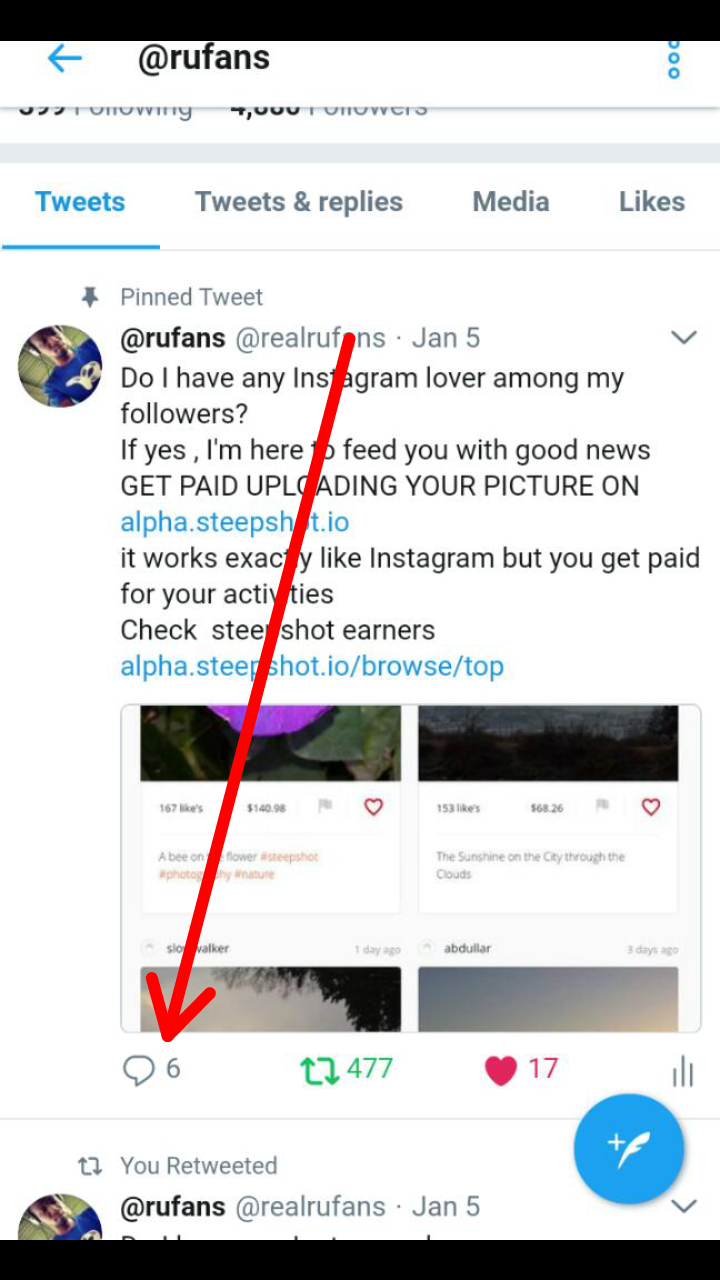 Here's the promotion link
---
I am very excited with the result I got from my very first promotion, And I promise to continue to contribute to open source project. Thank you .
---
Posted on Utopian.io - Rewarding Open Source Contributors
---