Proposed Book Cover for DNGO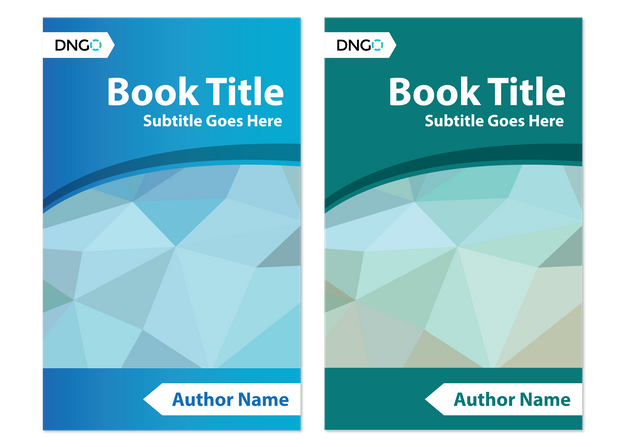 Details
This contribution is in response to the task request made by @meskoze which requires creating a book cover for DNGO. DNGO is a platform that aims to create a collectively produced, multilingual and publicly accessible audiobook archive along with incentivising contributions with cryptocurrencies.
Results
My aim is to create a simple design that looks formal and refreshing to the eyes. I picked blue and green themes to match with the DNGO logo. Abstract triangles were formed by freely distorting a regular grid of triangles which was then filled with color shades that blend well with the overall design. The interconnected triangular patterns signify a network of book lovers who will benefit to this platform.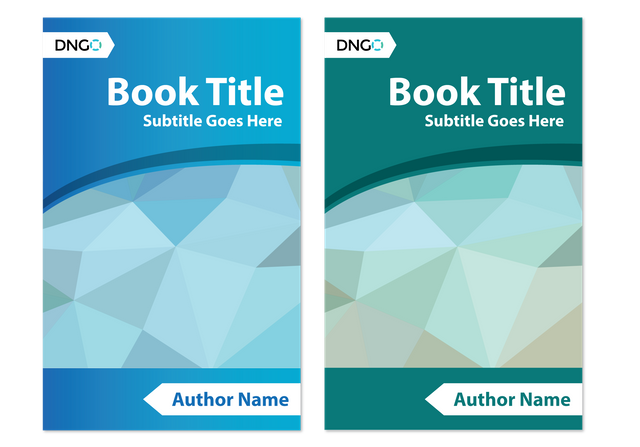 Here's another version with author name placed at the center. This is more flexible for authors with long names.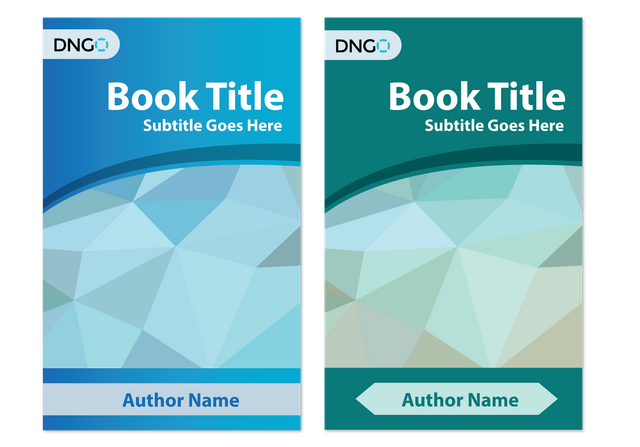 A version with transparent place holder is also created whereby a desired image can be placed within the bounded area.


As an example, a copyright-free photo were used as mockup.



Benefits / Improvements
The designed cover uses abstract shapes making it simple yet attractive. It also offers flexibility where a customized preview of the book can be placed in a transparent place holder.
Proof of Communication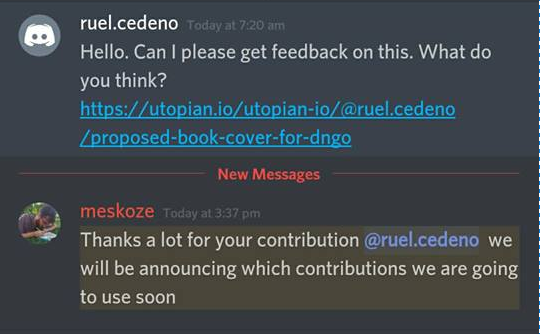 Tools
-Adobe Illustrator CS6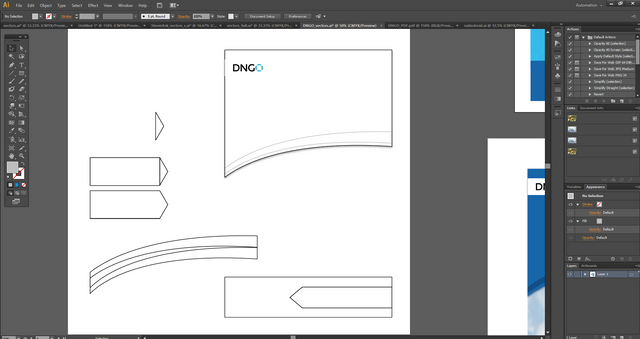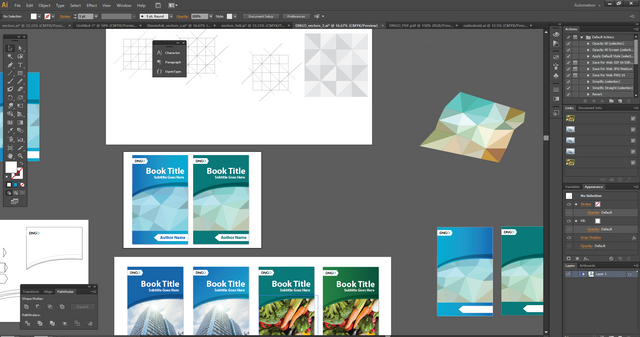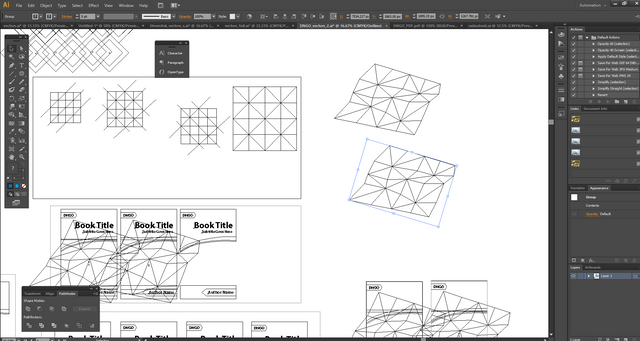 Credits
Links


This work is licensed under a Creative Commons Attribution 4.0 International License.