Logo Proposal for SteemAsk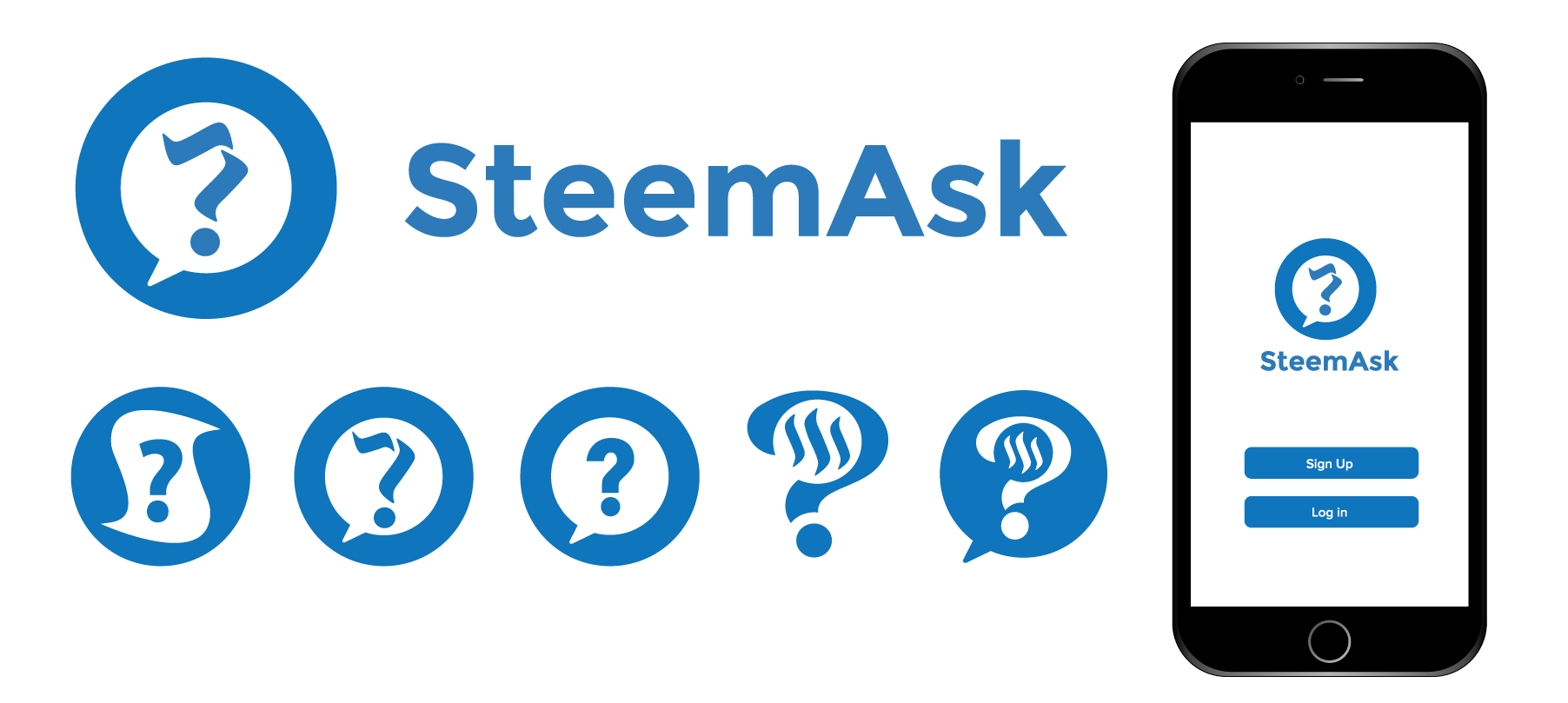 What is SteemAsk?
SteemAsk is a web application powered by Steem Blockchain that allows you to ask and answer questions with a chance of getting rewards. More details regarding this project can be found in the task request here.
Design Concept
To come up with a logo that represents the purpose and objectives of the platform, I combined the following symbols into one meaningful logo.


Results
A number of attempts were carried out for this task request. Some designs turned out complicated while some turned out a bit too simple and generic. I tried to contact the project owner to help me decide which one to submit but unfortunately I didn't get response yet as of the moment. Nevertheless, I came up with the following designs.

Benefits / Improvements
The proposed logo is clean and simple.
It combines meaningful elements such as question mark, conversation cloud, and steem logo.
The overall style fits well with the existing website.
Proof of Work
Adobe Illustrator CS6 was used to create all designs. Phone mockup was created by myself while web mockup is taken from a screenshot posted by the project owner.
Color Details: #337ab7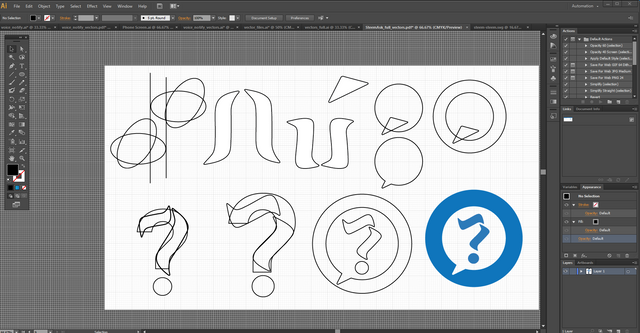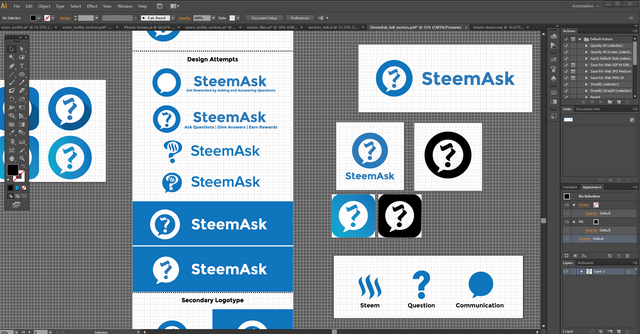 Proof of Communication
I'm still waiting for his response as of the moment.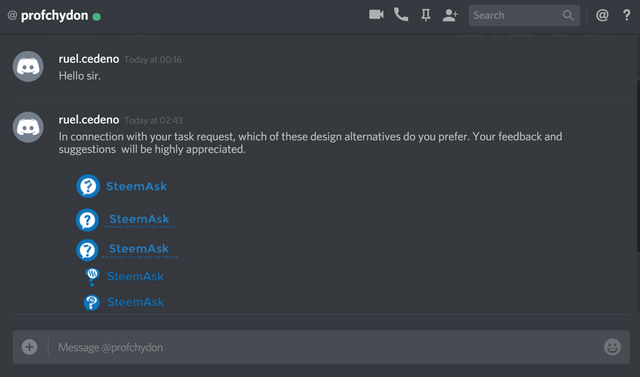 Useful Links


This work is licensed under a Creative Commons Attribution 4.0 International License.
---
Posted on Utopian.io - Rewarding Open Source Contributors
---