[Feature Suggestion] Travel Diary Template for Travel-it-iOS App
Components
Travel-it is an app for helping steemit travel bloggers. One common challenge for travel bloggers is how to efficiently organize the photos and sequence of events that happened on the trip. Normally, all photos are lumped up in the gallery or camera folder and it's hard to know which photos came from which place, and it's hard to remember what exactly happened or how you felt when the photo was taken especially for a long trip with many destinations.
Proposal
Include a Travel Diary Template in the app in order to organize the blog during the actual trip. When a travel blogger reaches a destination, the app allows taking pictures and adding corresponding descriptions/captions or story about that picture within the app. The user can then save it and add more inputs on the next destination. The app then creates a ready-to-post formatted blog based on the travel diary.
Mockups / Examples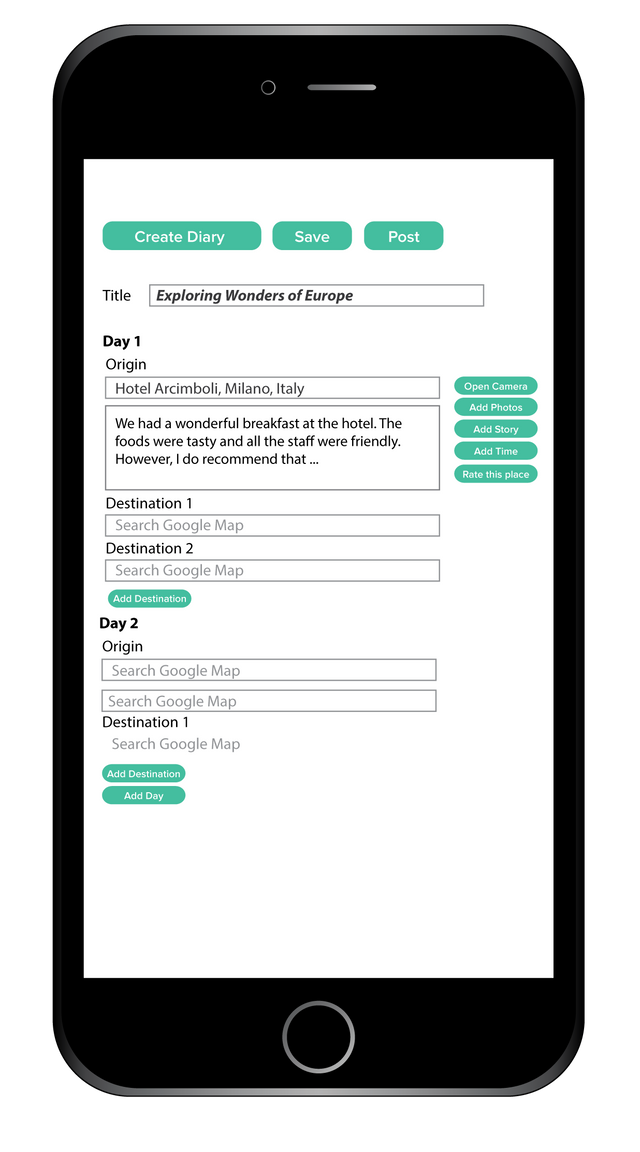 Benefits
The travel diary would make it more convenient for travel bloggers to document their trip, organize their photos, and improve their travel blogs.
---
Posted on Utopian.io - Rewarding Open Source Contributors
---