Promoting Uniswap | A Unique Smart Token Exchange
Github Repository: https://github.com/Uniswap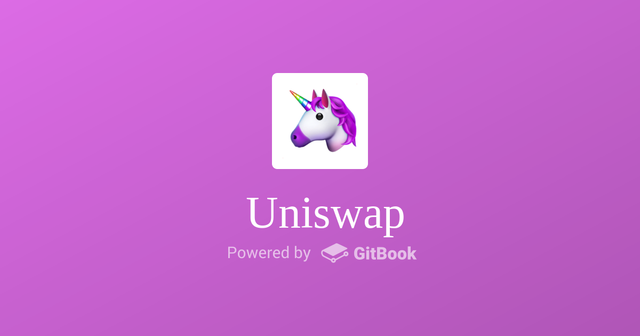 A. Introduction
If you are looking for a smart contract interface to exchange ERC20 tokens, I highly recommend Uniswap. This is a dream come true for anyone wanting to swap ERC20 tokens easily. You can also do exchanges of any ERC20 without involving a middle man.
I have another good news: For people who have an Ethereum address, you can now earn by contributing to the exchange liquidity with Uniswap.
Today, I want to do a DApp Review on a featured Uniswap DApp that I like very much and have been having fun playing around with it in the last few weeks.
---
B. Uniswap at State of the DApp
Uniswap is one of the decentralized Exchange DApp listed on the State of the DApps platform.
Presently, among the listing of many DApps the ranking of Uniswap is at #46 on the State of the DApps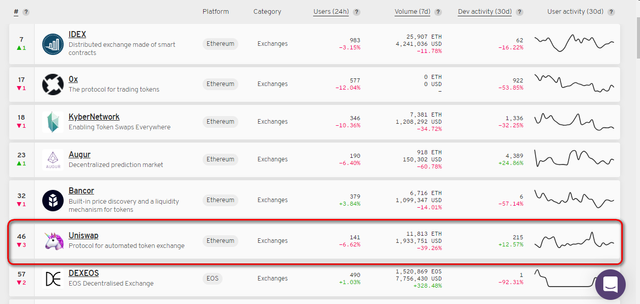 In the Exchange Category, it ranks as the 6th Top DApps of 2019 in the exchange category.
The following graph shows their daily, weekly and monthly activities in the past few months.

Every day, there is an average of 429 transactions taking place.

Every month, there are about 19K transactions equalling to about 60K volume of exchange in Ethereum.
As you can see, this is quite an active site.
---
C. What is Uniswap?
Uniswap is an open-sourced protocol for decentralized token exchange hosted on the Ethereum blockchain in the form of 2 smart contracts. This means that you can quickly exchange between ETH to an ERC20, as well as swapping ERC20 tokens.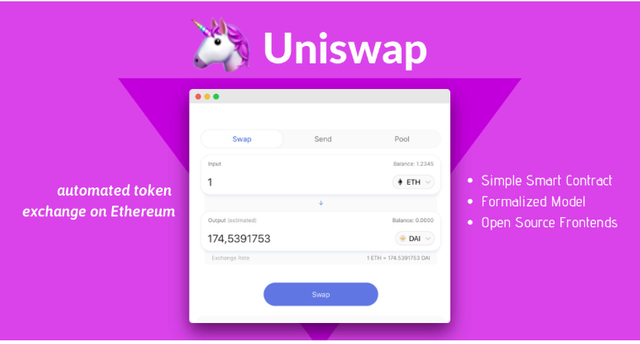 I also use Uniswap to earn fees by contributing to liquidity pools for any ERC20 token. In this way, I gain a further commission in the form of an exchange fee for contributing to liquidity.
---
D. How To Get Started
1. Go to the Uniswap Website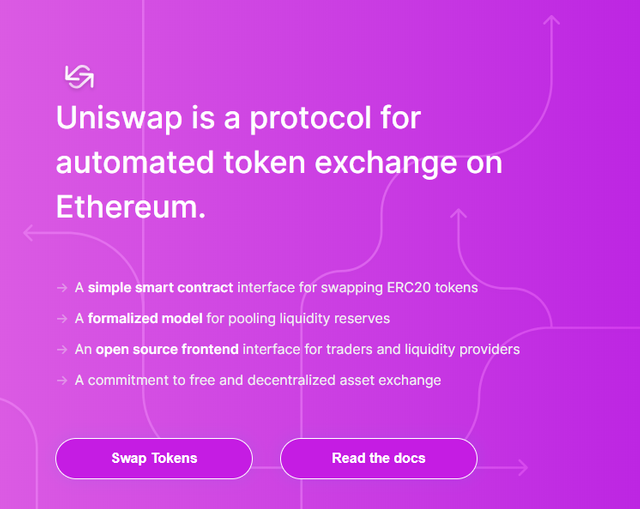 Click on Swap Tokens
2. Uniswap Exchange Opens Up
You need to have MetaMask installed and then go to this page: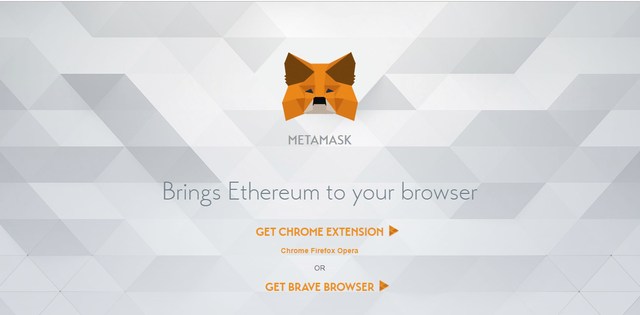 The MetaMask plugin is needed to interact with your Ethereum addresses. Make sure you are logged into MetaMask or any of the Web3 Wallet.

Key in the password and you can start trading ETH for tokens here.
3. Click Pool

This will take you to the interface for adding liquidity.

You can also remove liquidity here too.
4. Add Liquidity

Tab on "Add Liquidity" above the Deposit field.

Uniswap shows my balance of ETH and the ERC20 token.

At the bottom, it shows the exchange rate and my share of the liquidity pool.

5. Select Token Button
Click on "Select a token" button.

Search for FT by entering its smart contract address.

Enter the amount of Ethereum
6. Click Add Liquidity Button

Click the Add Liquidity button.
Submit the MetaMask transaction.
The transaction will confirm on the Ethereum blockchain with my updated ETH and Dai balances!
That's it!
I can now see my stake in the pool and the trading pair in the overall liquidity pool.
---
E. Components of Uniswap

1. Two Smart Contracts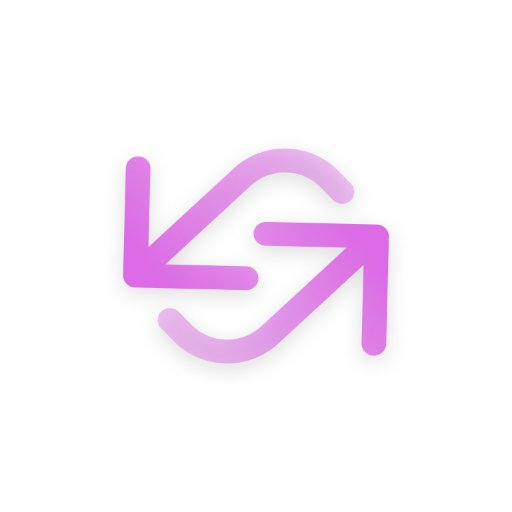 Uniswap is made up of two smart ETH - ERC20 exchange contracts: Factory contract and Exchange Contract.
2. Factory Contract
The Factory smart contract contains a public exchange registry!
Here, I can create exchange contracts for any ERC20 token.
You can look up all token and exchange addresses that have been added to the system.
---
3. Exchange Contract
One Exchange contract is used per ERC20 token. Each exchange holds reserves of both ETH and its associated ERC20 token.
4. Available Tokens
Each contract holds an ETH reserve and a reserve of the corresponding ERC20 Token.
Uniswap allows users:
exchange ERC20 tokens for Ethereum
exchange Ethereum for ERC20 tokens
exchange ERC20 tokens for other ERC20 tokens
5. Liquidity Providers
Liquidity providers can contribute liquidity to the reserves. You can deposit an equivalent value of ETH and an ERC20 token into the associated exchange contract.
The exchange fee is set by the first liquidity provider. If the price does not match up to the market price, then arbitrage traders can adjust the prices to the correct value.
It is possible to earn a proportional share of 0.3% fee on any trades made in your contribution.
On this first week of May, Uniswap crossed $10M in total liquidity!!!
These are the top ten liquidity pools by liquidity:
$MKR - $3.5M
$DAI - $2.5M
$BAT- $540k
$TUSD - $485k
$WETH - $340k
$USDC - $325k
$REP - $225k
$XCHF - $200k
$SNX - $185k
$DGX - $120k
---
F. What I like about Uniswap

I like Uniswap in that the exchange is done without a middle man. All you need is your Ethereum address.
One main reason I use Uniswap is that it aims to make the market price more stable. In that way, people cannot manipulate the price to their advantage.
An advantage of using Uniswap is that it has a unique way of incentivizing users to contribute any amount of liquidity into the pool. Any amount will do, no matter how small the liquidity is.
---
G. How I think Uniswap can improve
Right now, Uniswap is still in its beta version, therefore it has its limitations. It is still in the experimental stage for early users.
I believe Uniswap has taken a significant step in enabling a digital decentralized exchange that allows people to exchange through the entire ERC20 catalogue with ease.
---
H. How does it compare to other exchanges
Uniswap is different from the traditional exchange models. Other decentralized exchange services like Ox Relayers and Bancor services are quite slow going.
Uniswap also allows users to specify a maximum or minimum price when placing an order. You don't find this in the other exchanges in most of the DEX projects.
Conclusion - Star Rating
I give this DApp a 4.5/5 Rating.
It is fun to use, fast and convenient to be a liquidity provider.
Thank you for your attention,
Rosa
@rosatravels
---
---

---
Thank you for reading this post! If you like the post, please upvote, resteem and comment.
谢谢你的阅读!希望你喜欢。如果你喜欢我的分享, 请点赞并跟随我。