Translating 1,215 words of "SuiteCRM core" ! English to Tagalog no.10

Project Details
SuiteCRM is a softwarefork of the popular costumer relationship management (CRM) system from sugarCRM and contains many additional enhancements and new modules.SuiteCRM has downloaded more than 50,000 times since the original release.
Links related to the translation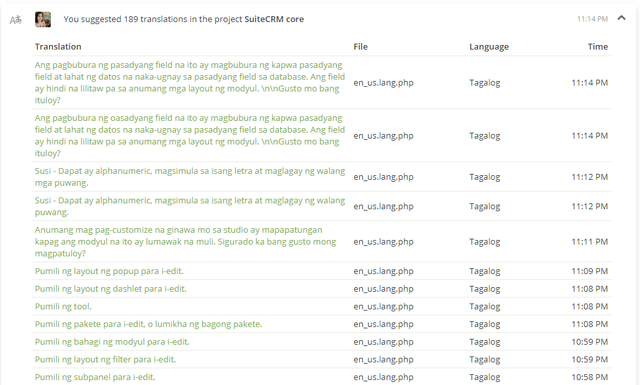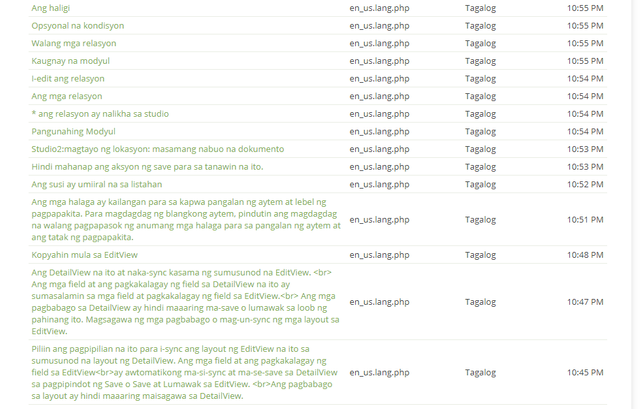 Source Language
English is the Source of Language.
Translated Language
Tagalog is the Translated Languange.
Number Of Words
Write here the total number of words you have translated: 1,217
Number of words translated on this contribution: 1,215


Proofread Words
Proofread Words are already: 1,217


Previous translation on the same project
I have already contributed to this project translation you can see down below the following links:
-No.1
-No.2
-No.3
-No.4
-No.5
-No.6
-No.7
-No.8
-No.9
---
Posted on Utopian.io - Rewarding Open Source Contributors
---