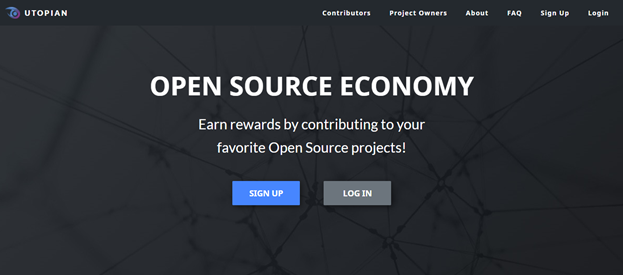 Components
My suggestion is about adding a compress/expand button near all categories menu. I came up with this idea because of the categories above that the user failed to see directly although it has a sideward arrow to be used in finding the rest of the categories.
I find it more hassle when I want to look for the tutorials that the other users contributed to. As what I have noticed, the space where the contributions for different categories were as small as you can see in the picture below. Let us consider that not all users have good eye sight.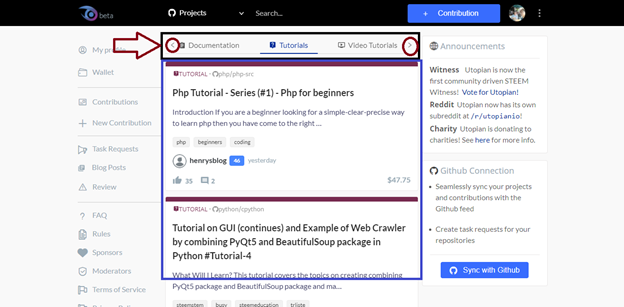 The picture above shows that the left and right arrow were so small that some user's failed to noticed directly and its purpose.
Proposal
My proposal for the utopian.io is to add this button


at the top menu button. The purpose of this button is to expand the windows where all the contributions of each category can be seen directly and the visual display will be expanded. By this button, the user can clearly see all the contributions in each category.
Then the user can also compress it by the time he/she already done looking all the contributions that he/she wants to.
Mockups / Examples
Upon adding this feature, the utopian.io will now look like this.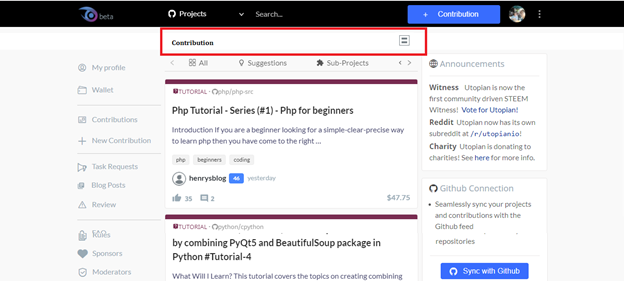 The user will just click on the compress/expand button in order to expand the display of all the contribution's category. Once click it will display like this below.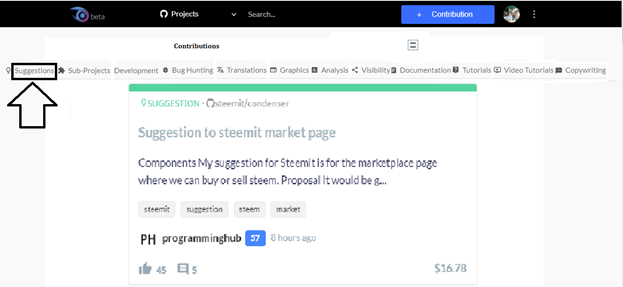 All the categories will be displayed and the contribution display for that category will be expanded and it will look better that the user can clearly see all the details of the contribution.
In order to compress it again, the user will just click again on the compress/expand button and it look like this below.

Benefits
♦ The user will be able to look clearly the contribution's details because of its expanded display window
♦ Less hassle in looking for the contributions under each categories because it is already been displayed the user will just click the suggested button
---
Posted on Utopian.io - Rewarding Open Source Contributors
---