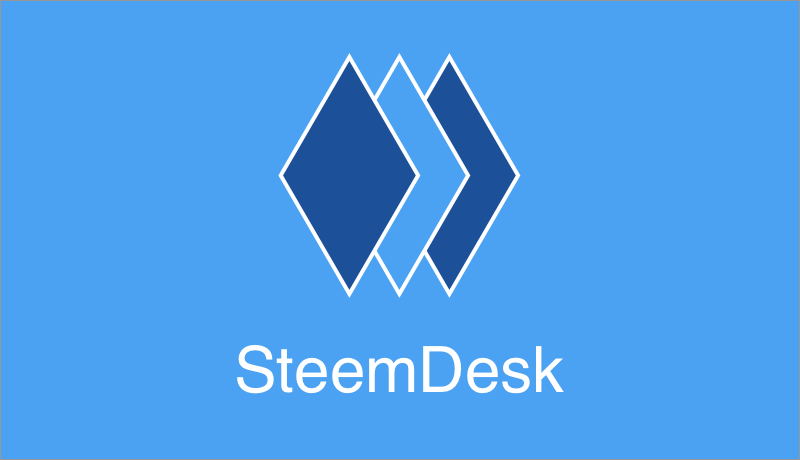 Image Source
Components
Steemdesk is an open source platform providing all tools for the Steem blockchain on one desk. All you need to do is to type in the user's name here and it will shows different activities of the user, shows the basic information about that user like number of followers, reputation score, number of following, current delegations, and to be able to delegate steem power to other users and a lot more.
Proposal
Since this platform is providing all the tools for the steem blockchain on one desk, I would like to suggest that the resteem category will be included in the user's activities.
For I know that some user's has not been active in creating/posting a blog for how many days and they just keep on resteeming the post of others. The purpose of this suggestion is to show how often the user's do resteeming other's post and to show how many posts that been resteemed by the user.
Currently all the activities of the user that can be shown by this platform are:
♦ Author reward
♦ Curation reward
♦ Vote
♦ Transfer
♦ Comment
♦ Account witness vote
♦ Claim reward balance
♦ Custom JSON
♦ Comment Options
♦ Transfer to vesting
♦ Delegate vesting shares
♦ Comment benefactor reward
♦ Account create with delegation
♦ Fill order
♦ Limit order cancel
♦ Limit order create
♦ Return vesting delegation
♦ Producer reward
♦ Feed publish
♦ Account witness proxy
♦ Account update
♦ Delete comment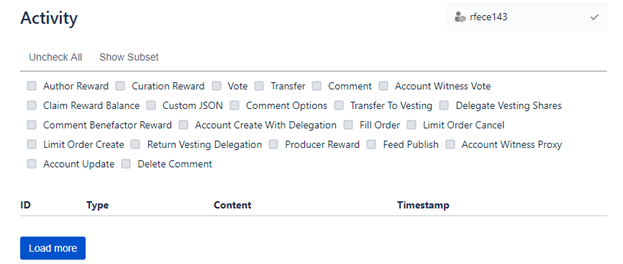 It would be more informative if we include the resteem activity of the user for us to know which posts/blogs did he/she resteemed for.
Mockups / Examples
Create a Resteem check box under activity

The figure above shows that no resteem activity of the user can be found or display for. I believe that resteem is part of every user's activity.
Now adding this


checkbox button to the list of activities will look like this below.

If the resteem checkbox is selected by the user it will display like this below

It will display the ID, Type, Content, Follower's Upvote & Timestamp.
Under the content it shows the author, title of the post while under the Follower's upvote it show the number of upvotes by the follower of the user after resteeming the post. Then at the timestamp it shows the time of resteem activity.

Benefits
Since the purpose of steemdesk is to provide all tools in the blockchain to offer on one desk.
♦ Resteem is one of the important activities that we must know about the user because it will show how it affects the rewards or upvotes of the post being resteemed by that user
♦ It will give more information about how often the user resteeming the post of others
♦ This information will give us the knowledge about how valuable the resteem activity of that user based from the effect after he/she resteemed the post
---
Posted on Utopian.io - Rewarding Open Source Contributors
---