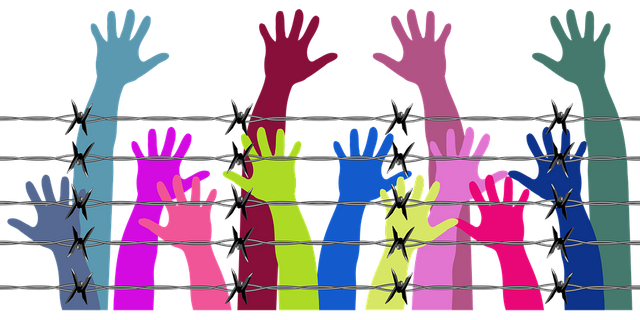 Source: Pixabay

Comment Farm Investigation
The "Igrinov" comment farm (named after its original main account) of 132 @steem faucet accounts has been taken down and delegation has been removed by Steemit.
The farm was first discovered during the month of September 2018 when it was first added to @spaminator. The farm consisted of over 100 @steem faucet accounts being used to upvote @igrinov posts, but now is being used to upvote nested comment spam; also known as a comment farm.
This group of accounts had fallen off the radar until recently when a handful of new accounts were found being upvoted by the previously caught accounts. The accounts in question were @zhivchak, @sumo1st, @lada.kalina, @frodo1977, @viki27, @kudesnikaltay and @gleb-jeglov.
I had found these using a new tool that I had recently created that is specifically designed for finding new comment farms. So far it has been pretty effective at finding them. Over the coming weeks many new farms will start to be taken down. Hopefully this will then make people think twice before trying to farm Steem rewards instead of producing quality content.
An Example of a Comment Farmer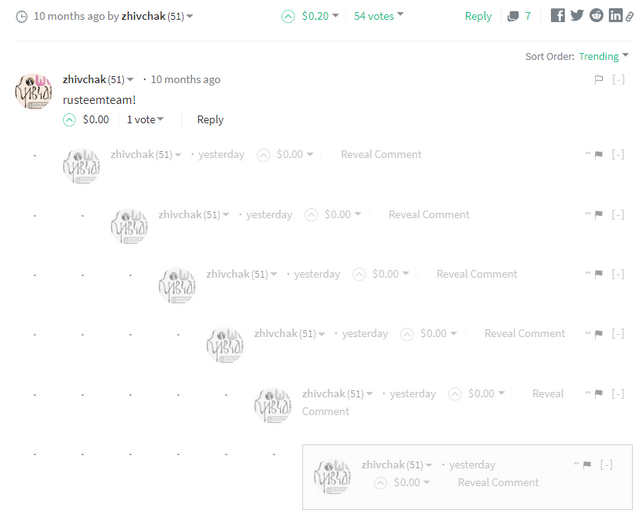 Above is a screenshot of a comment farm for those who are not familiar with what they look like. As you can see typically they nest the comments by self commenting, then afterward the votes follow. In this case they are being upvoted by over 100 @steem faucet accounts which were created specifically for this purpose.
You will also notice that the main post that they are commenting on is their own account, this is done to avoid detection from notifying any accounts unrelated to their own. Then in 99% of the cases the comments are usually farmed on an old post, this is done to further the chances of being undetected. Using these methods the comments will not show up in any recent feeds and they are less likely to get noticed by anyone since it is happening almost out of sight.
Show Me the Money!
These new comment farms currently funnel their earnings to an account called @br0. This is possibly the actual main account of the entire group. Below you can see some of the transfers, there are many more from other accounts as well.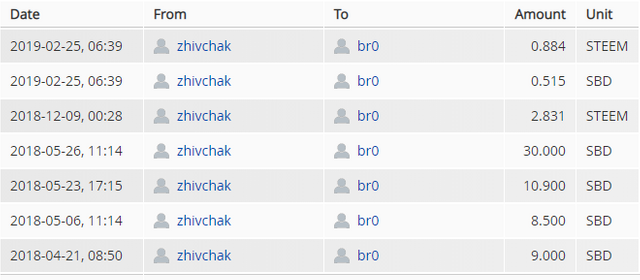 You can learn more about comment farming and other types of exploitative Steem reward farming here.
GitHub Pull Request (PR)
You can read more about which accounts were added here #68. Because of the PR, Steemit Inc removed the delegation to these accounts.
How You Can Help Stop Abuse
You can help by reporting suspicious activity like this to the @steemcleaners at our Discord or by filling out the form at http://steemcleaners.com/reports/new
Vote for me as Witness
https://steemit.com/~witnesses: type in pjau and click vote



Vote @pjau via Steemconnect