Project Details
It is a really cool project that teaches Solidity. It provides step by step tutorial how to create the game on Ethereum blockchain. I started this tutorial, and during learning, I decide to translate it to help this great project.
Links related to the translation
Place here the links to the words you have translated (e.g. links to Crowdin or Github PR)
Source Language
English
Translated Language
Polish.
It is dificullt to calculate all words in project, but I estimate it as 10k. If moderator can give me some advice how to calculate number of words, I will be grateful.
Number Of Words
About 1300
Number of words translated on this contribution: about 1300
Proofread Words
PR are already merged
Previous translation on the same project
It is my first contribution for this project, but I going to translate whole project.
Number of words translated on the project before this report (if any): 0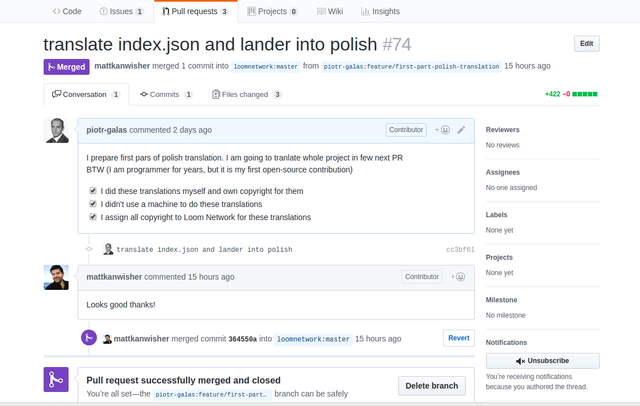 ---
Posted on Utopian.io - Rewarding Open Source Contributors
---