Social Meal - social application - new features
I'm continuing development of my project Social Meal, Web API Part. Today I want to present some bug fixing and new features.
Bug Fixes
What was the issue(s)?
There was a conflict between project with unit test and Visual Studio 2017 with Resharper. Noone test wanted to run.

What was the solution?
The solution was to deleted MSTest library from project and add new library - XUnit. The problem with MSTest and Resharper is popular and in the next Resharper update will be fixed, but now it is imposible to run unit test so I had to change the test library.
All changes connected with this problem you can see in this commit:
New Features
In this contribution i focused about add new features witch are Events. Events are one of the most important futures in this application. This is the Web API project my role is to taking data from application, save it in database, make some logic operation with then and return if they are needed. In this contribution I added:
possibility to add new event
possibility to change existing event
possibility to get own event/events
possibility to get details of some events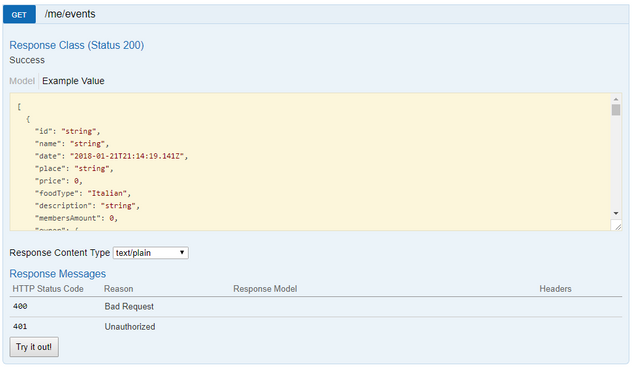 Implementation
Implementation is divided into several parts. This is quite big feature so I had to add some new classes, services, controllers and more.
screen with commits from github:

As You can see The implementation contains:
add new domain model, create migration and Fluent API for storing data in database
add new resources for returning data about events and prepare mapping for domain model and resource
add new repository
add new service for logic operations, connection between repository and controller
add new controller
Github project link: SocialMeal
Github my profile: Arkaady/piach
Commits related with this implementation:
1
2
3
4
---
Posted on Utopian.io - Rewarding Open Source Contributors
---