I just went checking the Utopian campaign on indiegogo, and was a bit shocked to see that it's at only 4k$ with 10 days remaining.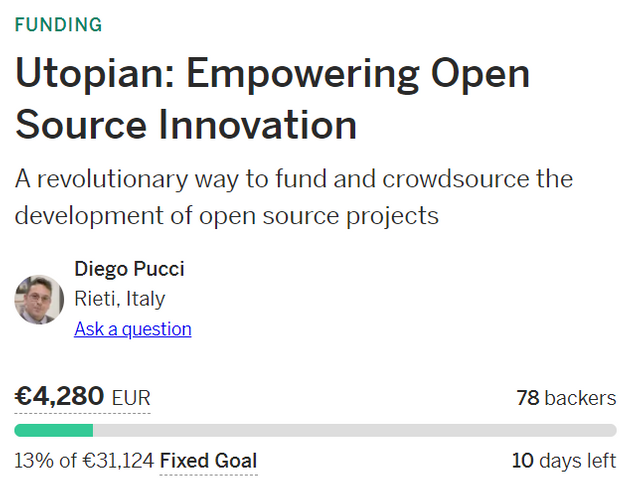 Of course I immediately backed it, but when I saw the perks part of the problem became obvious. The maximum pledge is 190$, and they only have a few of those available. This means they need a lot of backers.
Those are missing too though. Even though the premium pledge is so cheap, there are still 5 of 10 left. The total backers number also is rather low, regarding the benefits utopian provided to so many people - be it monetary by upvotes for contributors, or by funding the devs who work on the tools and services we all use on a regular base.
So I ask - do you have reasons for not backing it? Did you back it, and would you think about adding a seperate contribution if the campaign is going to miss its goal?
I like utopian, and so far heard only good things as far as I remember, why do they seem to fail to raise 35k$?