Tabler Template for QUIQQER - Children List Adaptation
Tabler Template for QUIQQER - Children List Adaptation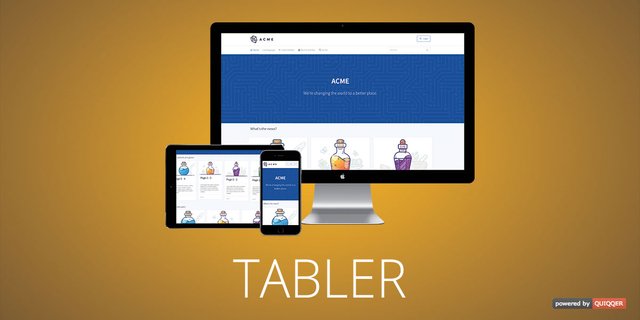 This Template is a ported version from Tabler for QUIQQER.
Tabler is a free and open-source HTML Dashboard UI Kit built on Bootstrap 4. Its a premium and Open Source dashboard template with responsive and high quality UI.
Repository
New Features
What feature(s) did you add?
Since the Tabler Template still lacks some things we started to make the Template now functional usable. As a first step we have adapted the Children List Control for Tabler.
We have added the Frontend User Login
and integrated the landing page layout
How did you implement it/them?
The new layout was not yet available, so it had to be completely redesigned. In the course of this we also integrated the new template inheritance, so other templates can inherit from tabler if you want.
The first step was to implement the fetch methods.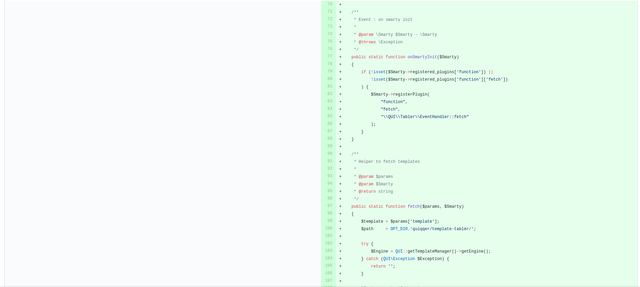 and also output all relative URLs using the Template Engine.


As soon as the landing page layout was implemented we decided to adapt the control which is most used in QUIQQER, the ChildrenList. A completely new HTML structure had to be given to the control, since QUIQQER is extremely flexible and templates can be overwritten and adapted without further ado, this was rather a diligence task.
We have decided for the ChildrenList because with this control in principle 90% of all websites can be rebuilt. The ChildrenList is used in many bricks and modules and the template is ready for use once.
(https://github.com/QUIQQER/template-tabler/commit/425f51e2de82e6eaa37f0a68daa80193d7df4a08)
In principle, overwriting is quite simple. Create folder structure, create template, use own HTML.
You can see an example of what this can look like here:
The end result looks a lot more impressive.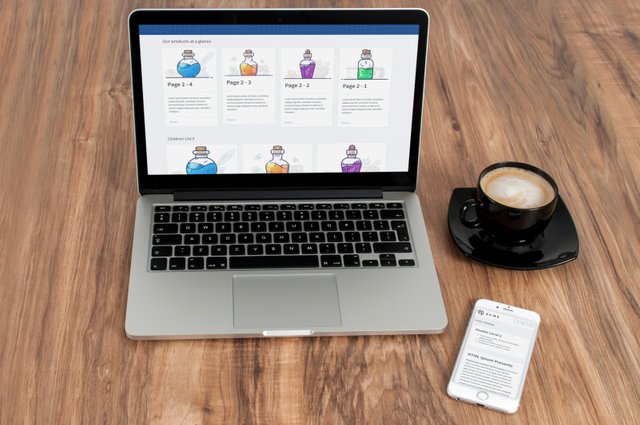 In general some adjustments were made, like CSS adjusted, a little bit javascript adaption or among other things the integration of frontend users login. The complete commit history is quite manageable and can be found here.


The Tabler Template is ready to use and finds its first purpose in the use of Steemit Holmes. As a preview we would like to show you some examples of the Tabler Template.

Landing Page Example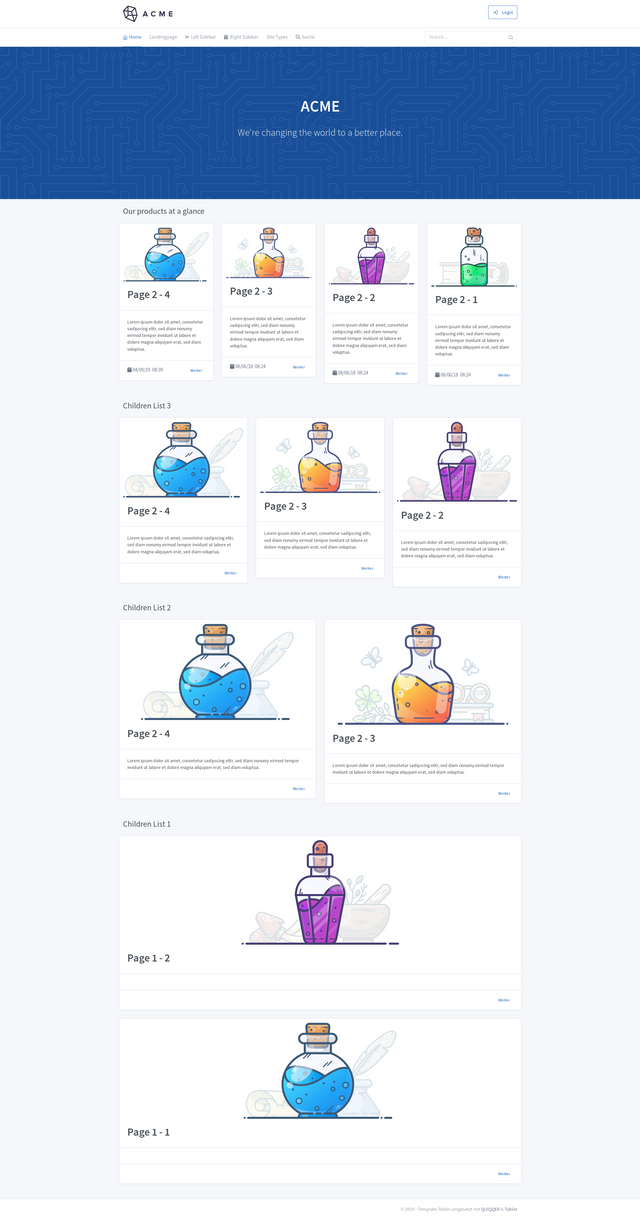 Left Sidebar Example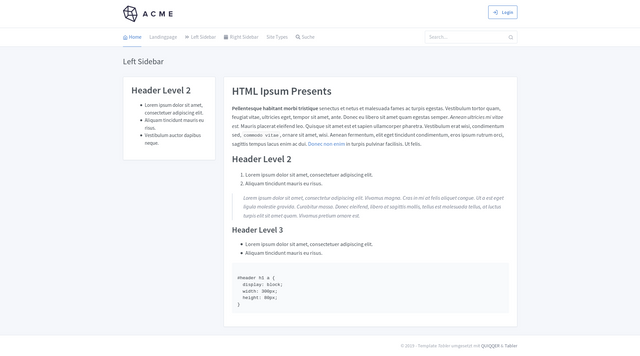 No-Sidebar Example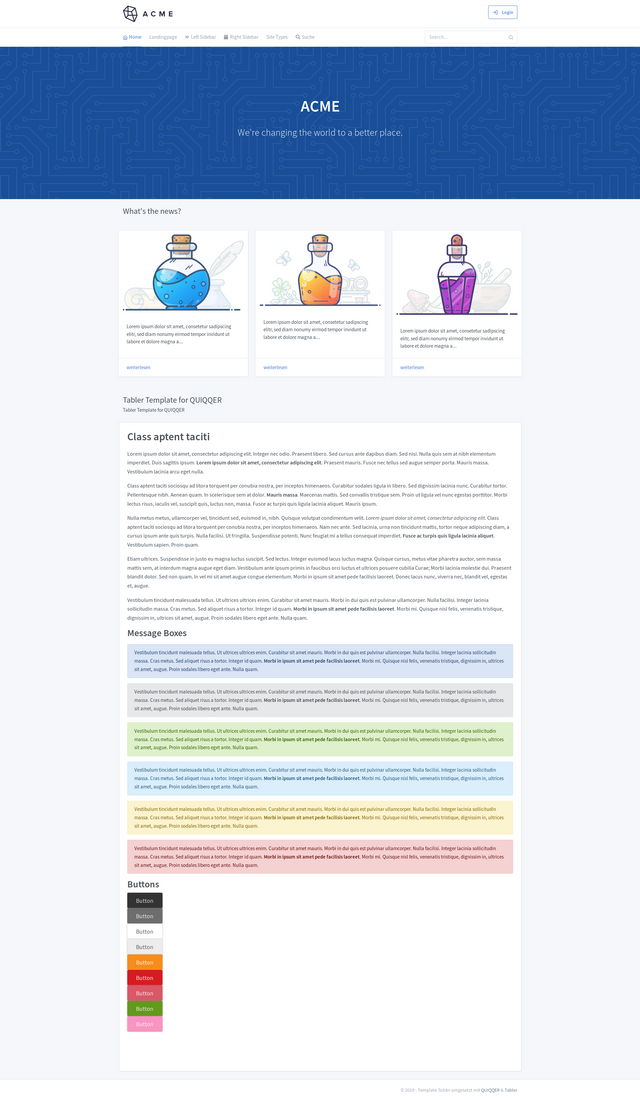 ---
Thanks for reading,
Hen, for PCSG Developers
GitHub Account