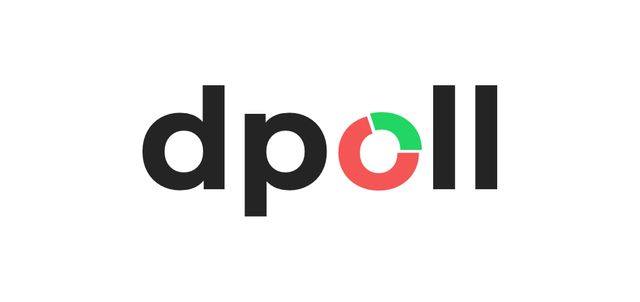 Repository
https://github.com/emre/dpoll.xyz
Linked Task Request
There was no public request. Communication done in discord.
I was lucky enough to be approached by our beloved witness emrebeyler, when he started to work on his hackathon winner project dpoll :tada:. He asked me to design a simple logo for this project and as you may guess time was pretty limited. At least for me, it almost took 20 minutes to decide, design and pitch. It was another experience I never faced before. Luckily expectations wasn't high and all I know about the project was its name and what it does. So I tried to apply some charts and combine it with the name.
Here is my first pitch through Discord.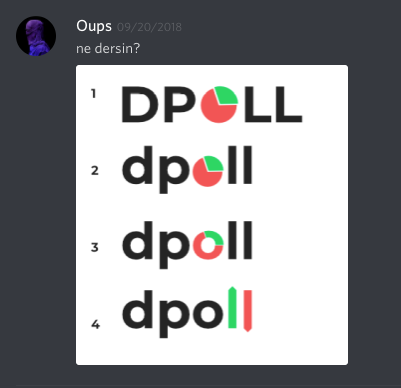 Pie and circle charts liked by both of us, with the lower case letters. And I can tell it was a good call by looking into latest changes on the project today. He implemented pool results under the pools and it resembles the logo. I'm happy to see they are not some line charts. :) A live sample can be seen here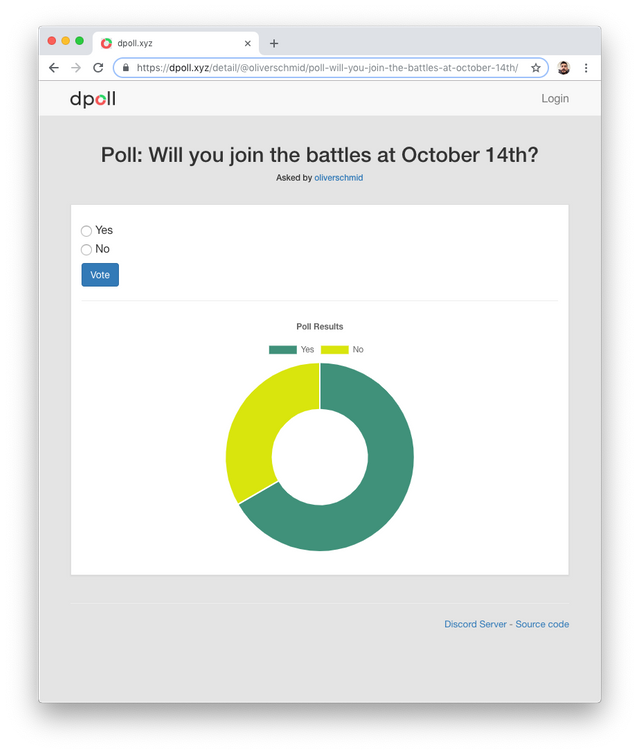 Details
dpoll.xyz is an experimental application on the top of the STEEM blockchain. It has an account based voting system, where accounts may vote specific questions asked by other STEEM accounts.
It uses main STEEM posts as questions (polls), replies of the STEEM posts as votes. See an example poll and it's corresponding visualization on steemit.
source
You can read more about it on its introduction post.
Project already hit some good numbers, these numbers from 10th day.
| Number of Polls | Number of Answers | Number of Users |
| --- | --- | --- |
| 96 | 640 | 188 |
---