Translation Contributions for OWASP ZAP - NL - Part-7
Hi Utopians,
My contributions for OWASP ZAP project is now at part 7. You can reach my 6 previous contributions for this project from here: 1 | 2 | 3 | 4 | 5 | 6
Here is some information about OWASP ZAP ;
The OWASP Zed Attack Proxy (ZAP) is one of the world's most popular free security tools and is actively maintained by hundreds of international volunteers*. It can help you automatically find security vulnerabilities in your web applications while you are developing and testing your applications. Its also a great tool for experienced pentesters to use for manual security testing.
As i said in my previous posts this project has 70542 words to translate but i joined their translation team when it was already % 38 translated. I will share my work if reaches about 500-600 words.But if i see more untranslateables than words count will be more.
In my previous posts i had totally 3503 words translated (include untranslatebles) and this time i had 650 more words translated. I am glad to reach more than 4000 words in 7 parts. I will translate as more as possible if i see untranslateable words in this projec such as codes, links etc. So i will try to calculate them also to the translated words
I am still working on vulnerabilities.xml file.
Here is also useful links for this project;
Github | Crowdin | Website
I took some screenshost as proof of my work but all my work is reachable from Proof Link
Here you can see that i had 650 words translated. I will show this as before/after
Before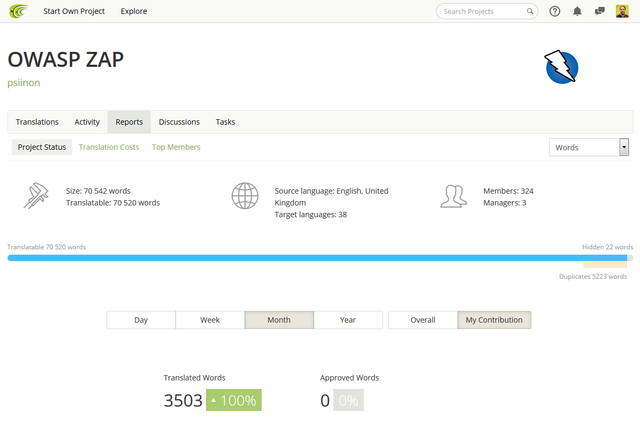 After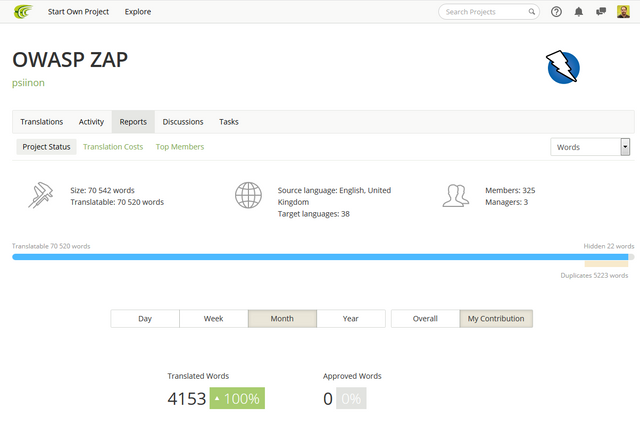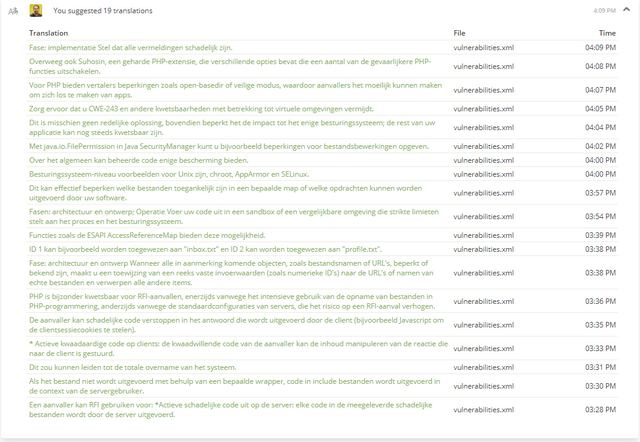 My Crowdin Profile
Thanks for reading
---
Posted on Utopian.io - Rewarding Open Source Contributors
---