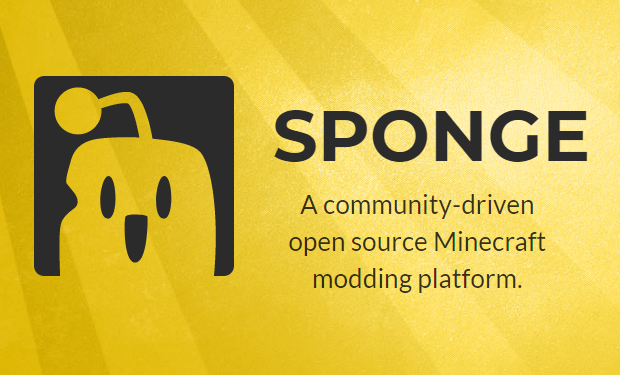 This is 6th translation of the SpogeDocs to Portuguese!
Project Details
ABOUT SPONGE : https://www.spongepowered.org/
The purpose of the Sponge project is to create a plugin development framework for Minecraft. Sponge is being created by a global community, and its open-source nature means anyone can participate.

Sponge has been built from the ground up to enrich your Minecraft experience by allowing plugins to add functionality to Minecraft.

Most plugins developed with the Sponge API should work across several different versions of Minecraft without needing to be updated.
Links related to the translation
Place here the links to the words you have translated (e.g. links to Crowdin or Github PR)
Source Language
English
Translated Language
Portuguese,
Number Of Words
1561 words translated out of 92 190.
I Translated at the moment 8920
Proofread Words
None
Proof of work
Before I start;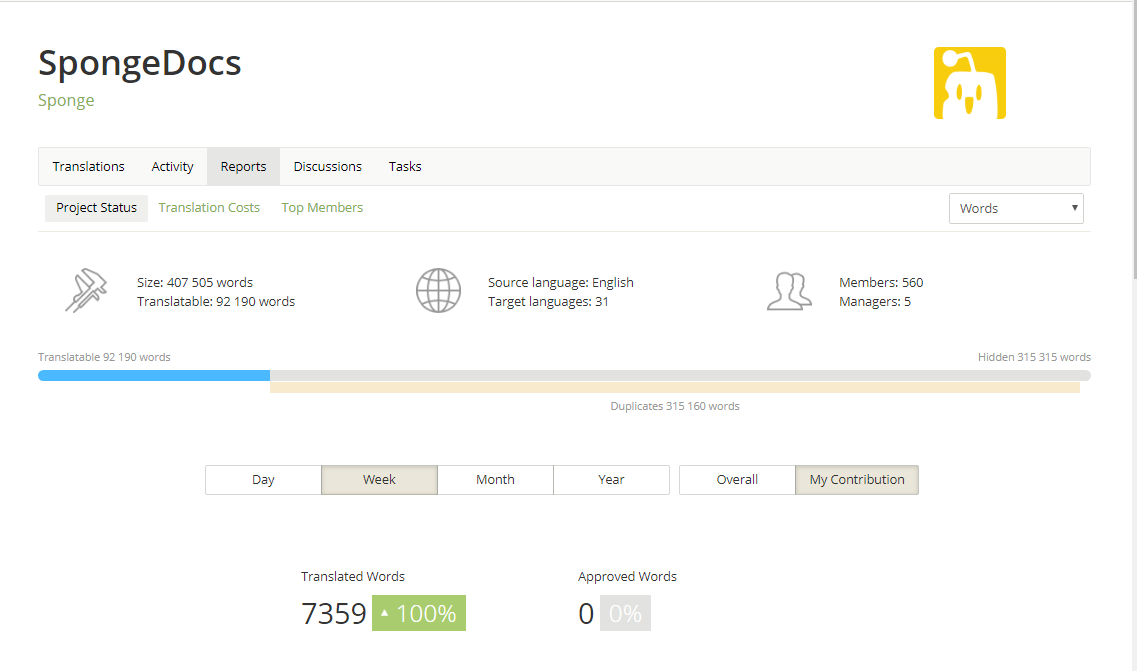 During: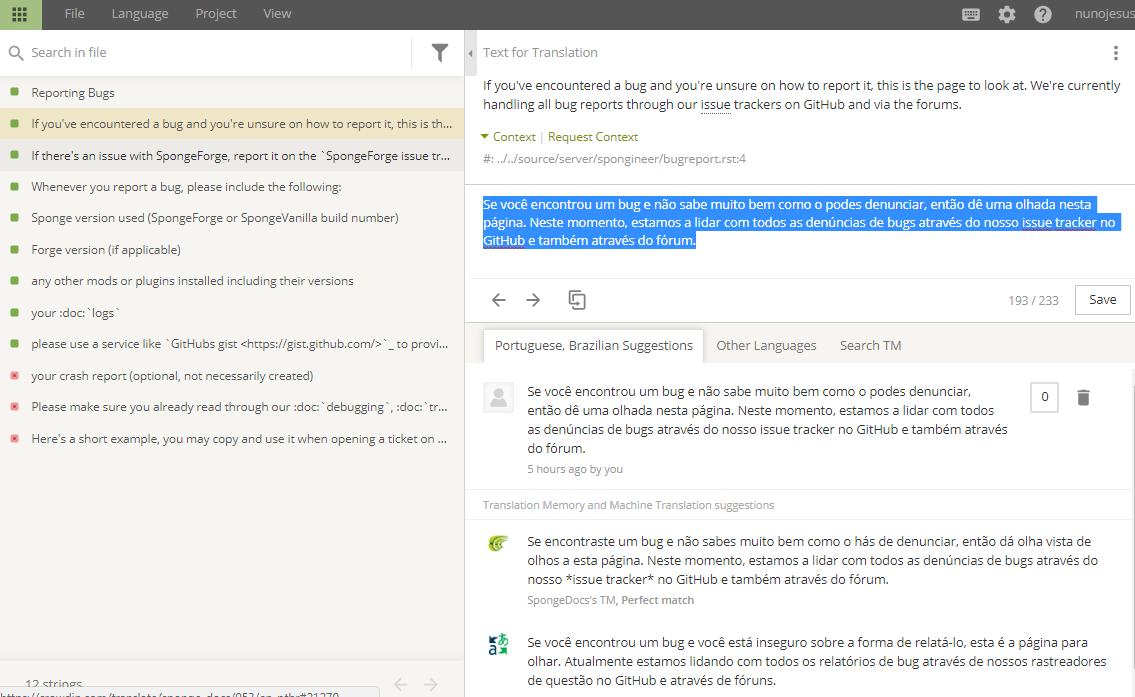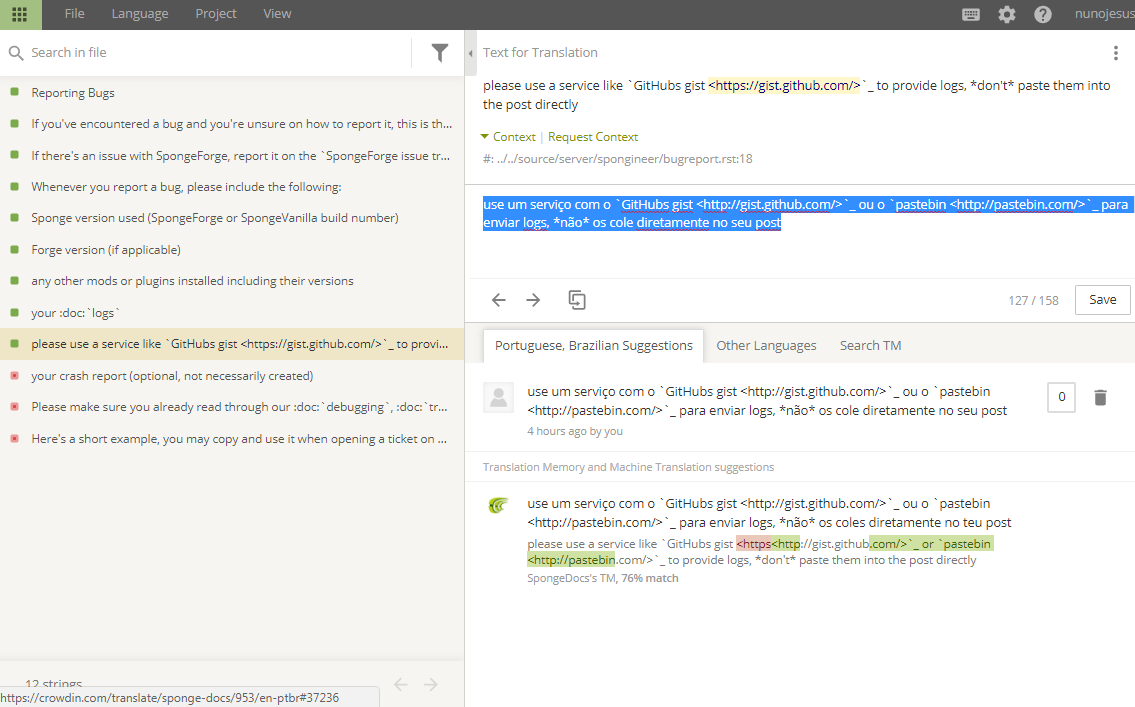 After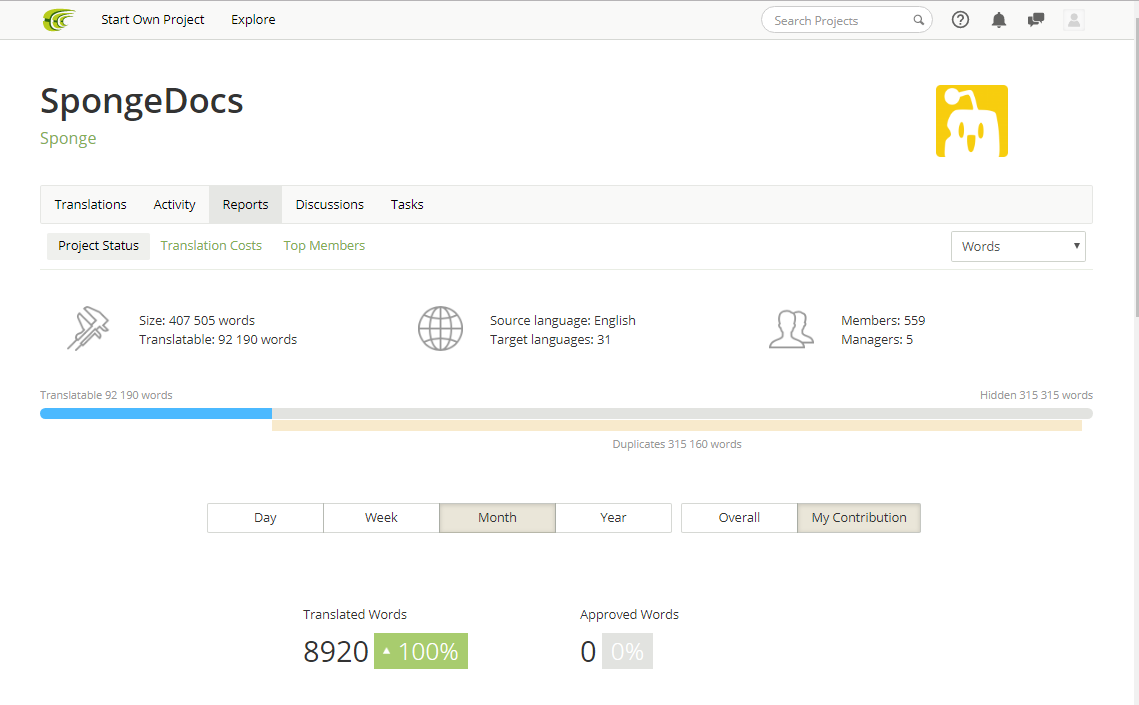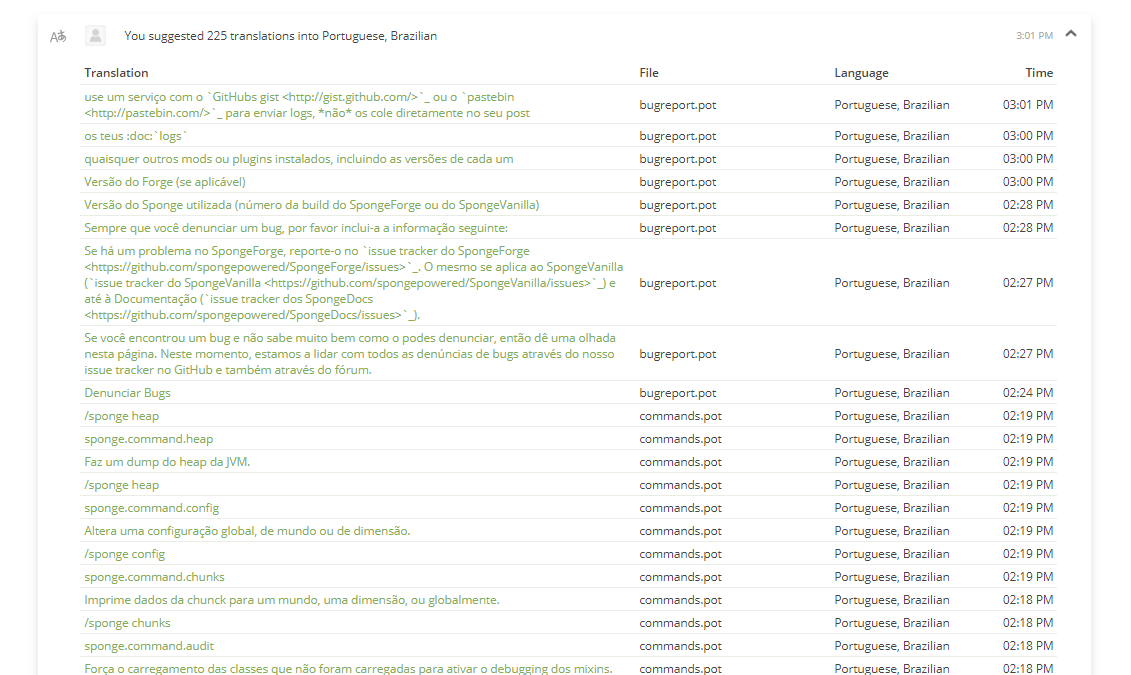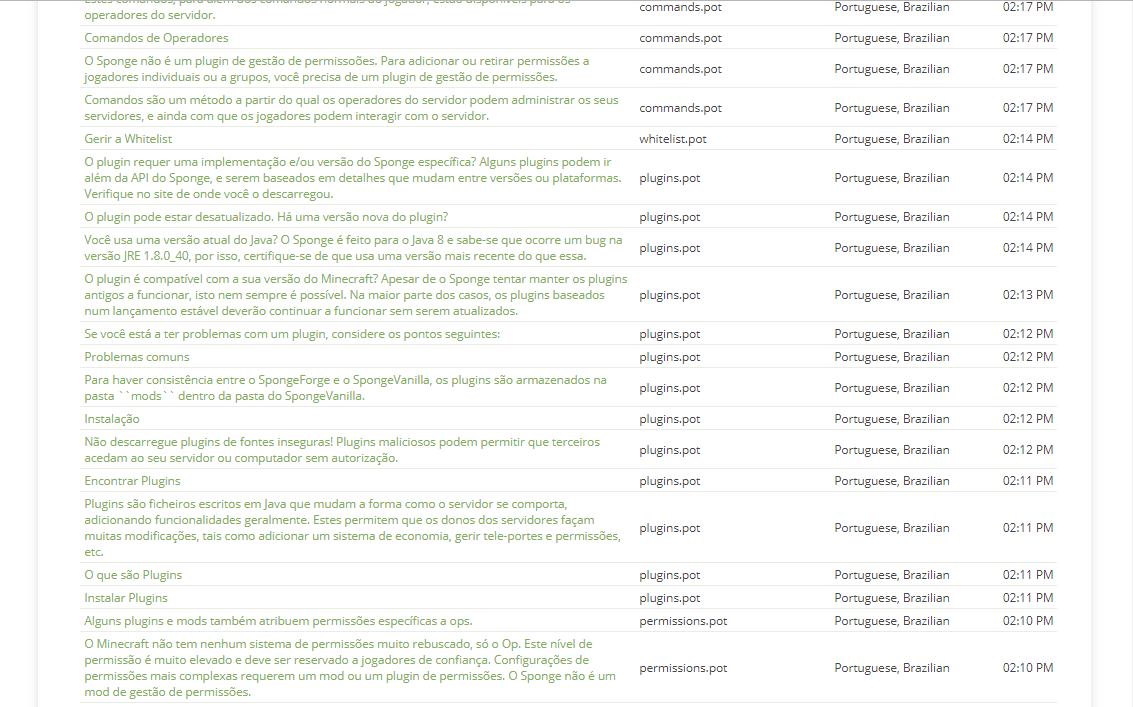 Waiting for approval.
Thanks for all!
See you on next translate!
Enjoy!
---
Posted on Utopian.io - Rewarding Open Source Contributors
---