Continuous push notification of same notifictation
Expected behavior
The android esteem app sends a push notification. It should send a single push notification per notification and if the notification is unseen then it should send another to remind it.
Actual behavior
Continuous and repetitive push notification of single notification when I connect to wifi or data.
How to reproduce
Connect to wifi with esteem app preinstalled and when any notification comes this happens.
Operating system: Android OS v 6.
Mobile Device : Mi Redme Note 4
Recording Of The Bug
I didn't recorded it but I kept screenshot which I took two times at different time.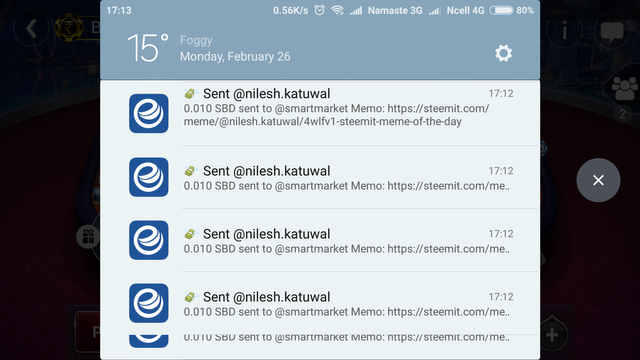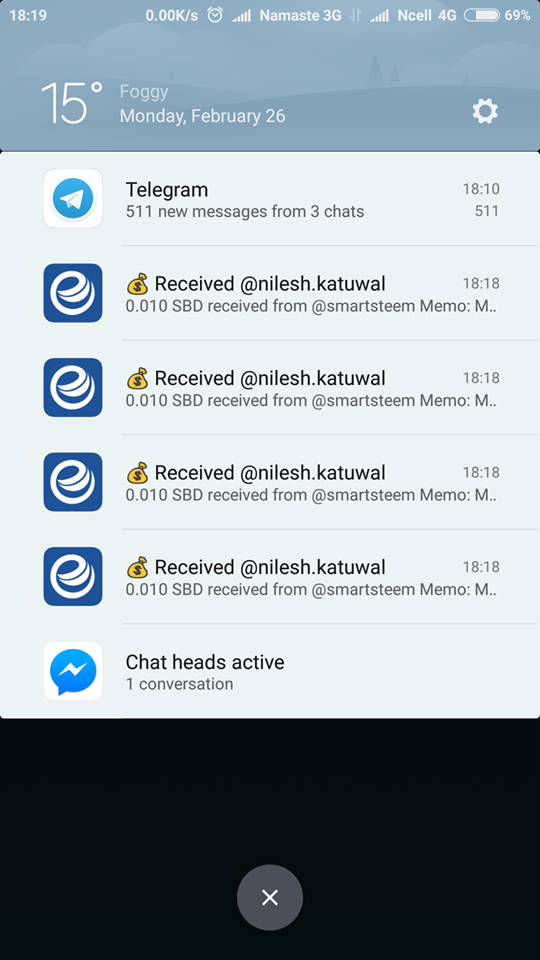 ---
Posted on Utopian.io - Rewarding Open Source Contributors
---