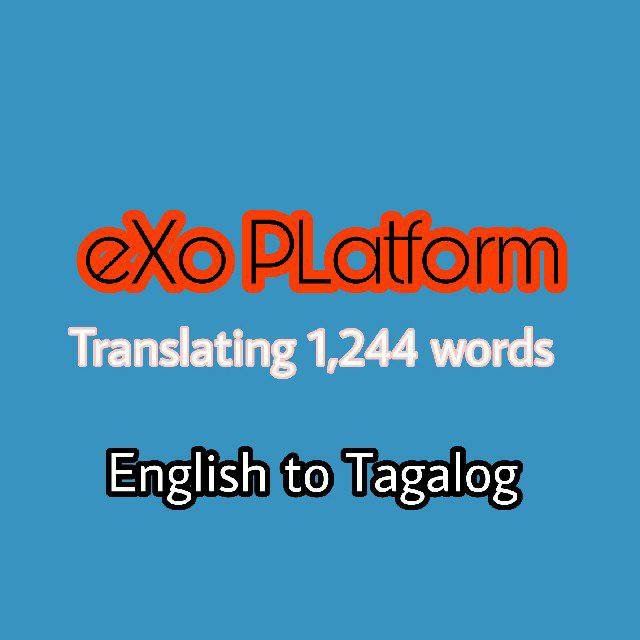 Project Details:
eXo Platform is an open source, standard-based, Enterprise Social Collaboration Platform[1] written in Java and distributed under the GNU Lesser General Public License. The platform is sold and distributed by eXo Platform, a global company with U.S. headquarters in San Francisco, California, global headquarters in France,
History
eXo Platform started in 2002 as an implementation of the JSR168 - Portlet API specification. Several introduction articles were then published between 2003 and 2005 on TheServerSide Java news website.[3][4] As a side effect, the eXo Platform Project grew into a company - eXo - in 2003, as a response to a customer demand, the U.S. Department of Defense (United States Joint Forces Command).[5]
Late 2005, eXo Platform v2 was released.[6][7] In 2006 eXo introduced the WebOS concept where an Enterprise Portal Layout could reproduce a Desktop UI.[8][9]
Hello Everyone
My name is @NestorSolayaojr from Philippines, Today i just finished my Project in eXo Platform an open source project. Translating 1,244 of words. check my Proof of translation below.

Links Related to the translation:
https://crowdin.com/profile/nestorsolayaojr/activity
https://github.com/exoplatform
https://crowdin.com/project/exo-platform-42/fil#
https://crowdin.com/project/exo-platform-43/fil#
https://en.wikipedia.org/wiki/EXo_Platform
Source Language
English
Translated language
Tagalog
Number of Words
1,244
eXo Platform 4.2 done translated 888 of words.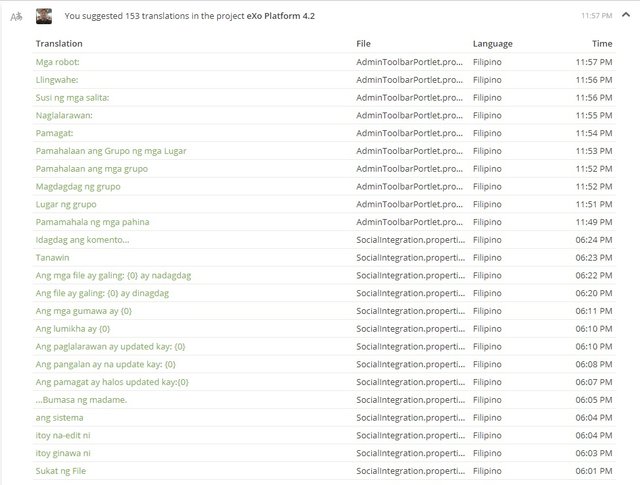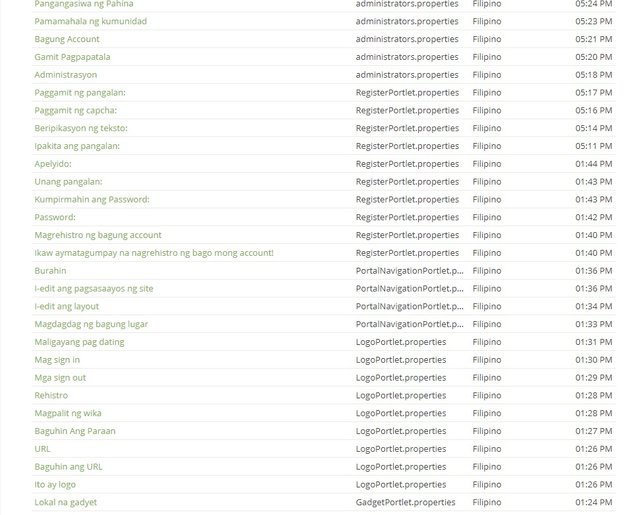 eXo Platform 4.3, done translated 356 of words.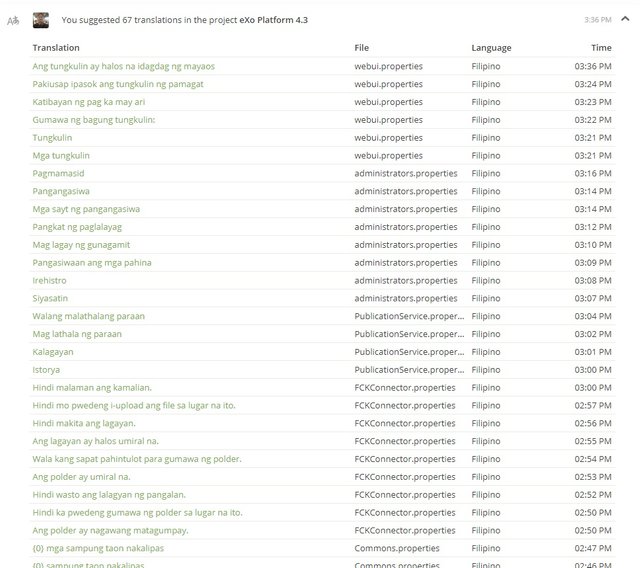 TOTAL OF TRANSLATING WORDS IS 1,244.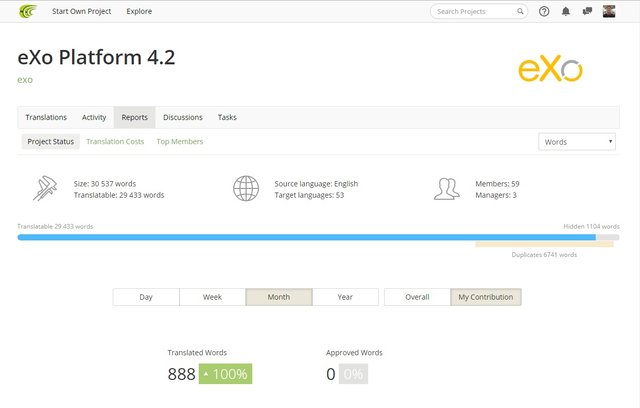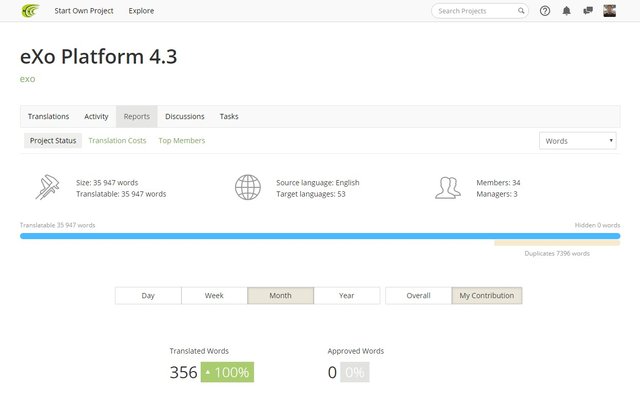 Proofread Words
No Proofread Yet.
---
Posted on Utopian.io - Rewarding Open Source Contributors
---