Hello Friends,
If you read my post yesterday about Open-source projects, then you will have a fair idea to enable you understand this new blog post. Incase you missed it, here it is:
---
In summary, Utopian.io rewards people for contributing to Open-Source projects! If you are a website/software designer, you will benefit immensely. Even if you are not, you will still benefit just by using your awesome insights.
Let's give you a head-start.... 1...2...3...GO!
---
HOW TO START USING UTOPIAN.IO
Here's what it looks like

They are built on the steem blockchain just like steemit/busy.org
So your posts on their websites also showup on Steemit/busy.org
---
2. Signup/Login
Here's the button

Once you are already registered on Steemit/Busy.org, you don't have any problem because its still the same account
You use steemconnect to complete login with your active key
++ For those that don't know the meaning of active key, find it here in blog>>wallet>>permissions>>show active key>>copy

---
3. CHOOSE AN OPEN-SOURCE PROJECT TO CONTRIBUTE TO
There are many open-source projects to contribute to. Here's a list of a few you might be interested in:
Exchange Company- Bitshares
Social Media/Blog- Steemit, Busy.org, Zappl etc
Browser- Mozilla Firefox, Google Chrome
Audio/Video Player- VLC player
Mobile OS- Android
University- Open Source University etcz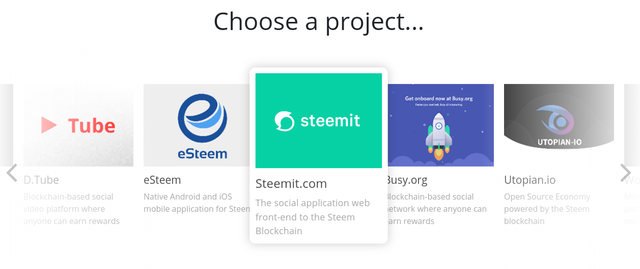 ---
4. LEAVE A Meaningful Contribution
It may be under one of the following categories:



To Access it, GO HERE: Contribution>>SUggestion/Project/Bug-Hunting/Translation etcz>>Accept the Terms & Rules>>Enter the Editing Window
See Image below!

---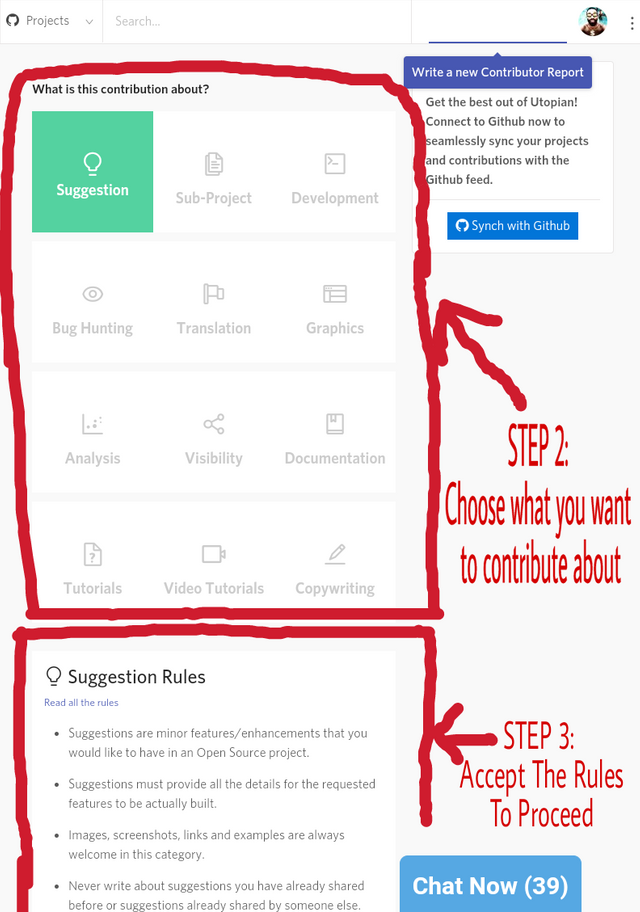 ---
5. AT The Editing Window Take The Following Precautions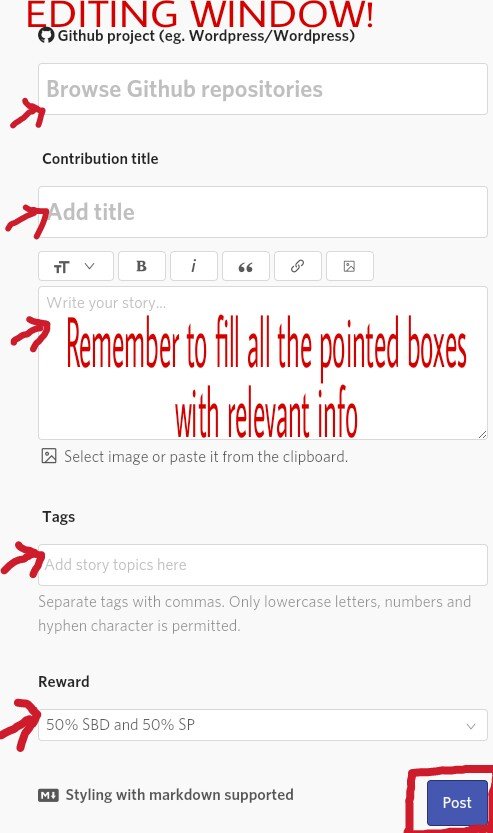 +Enter Post Title
+Enter Open-Source Project you want to contribute to eg Wordpress/Busy.org
+Enter Your Post
Take your time to produce something of quality that will produce value to the open-source project
Illustrations, pictures, Gifs, videos, graphs are always welcome
+Enter The Appropriate Tags (4 tags only)
Enter Appropriate Names For The GitHub Project You Are Contributing to.
---
6. Your posts will be approved (24-48hrs) with a message like this.

When your post is approved by a moderator, you will soon get an upvote from Utopian-io
---
7. Reasons Why Your Post May Not Be Approved By Utopian.io
Plagiarism
Content Already Exists
Poor quality
Lack of illustrations
Your Post is too short. Minimum =500 words
You used the wrong tags
Poor linking to the Github project involved
---
PEOPLE THAT HAVE BENEFITTED ON UTOPIAN.io
Note the amounts they earned. It varies with your subject matter and quality of your works

---
MY OWN CONTRIBUTION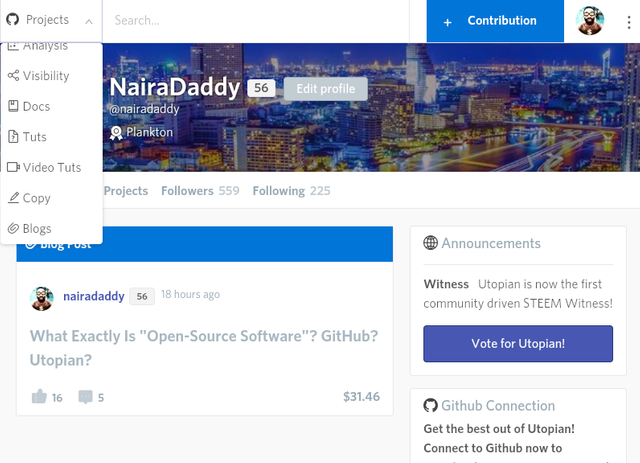 All images were sourced from Utopian.io website
---
Thank you for reading! Hope this article was super-helpful!
If you still have any questions, feel free to ask me on the comment section. I'm available.
---
Cheers!
---
---
Posted on Utopian.io - Rewarding Open Source Contributors
---