Wordpress Github Embed Install Tutorial [TR] / Wordpress Siteniz için Github Embed Kurulumu -
Today I will try to Install and we will use 3 post and test live how is you will see on your blog or wordpress webs
Pluging Name is Github Embed and you can find githhub offical web Search " Github Embed" and than you can dowload github install zip file than upload your server or Search Wordpress Plugin section " Github Embed "
Plugin details :
Show your repositories / Show your github Profile / Show your contributors
Merhaba
Wordpress sitelerinizde github linklerinizi ve github depomalarınızı ( repositories ) otomatik olarak gösteren profillerinizin bilgilerini ve depolarınızın durumlarını gösteren eklentiyi worddpress sitenize kurma ve canlı test sonuçlarını paylaşıcaz.
Aşamalarımız :
1- Yeni Bir eklenti yüklemek için wordpress admin panelimizi açıyoruz
ardından aşağıdaki menüden add new Yani Yeni ekle diyoruz.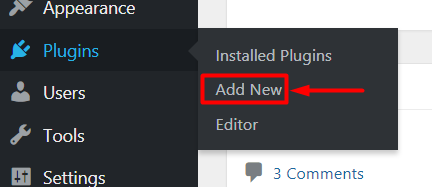 2 - Wordpress eklenti sayfasında "Github Embed" yazarak ilgili eklentiyi buluyoruz

3- Çıkan eklenti Karşımızda Install & Active Diyerek yüklüyor ve aktivasyon sağlıyoruz .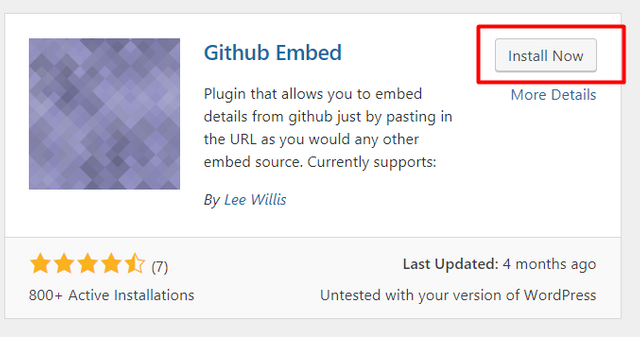 4 - Aktivasyon sağlıyoruz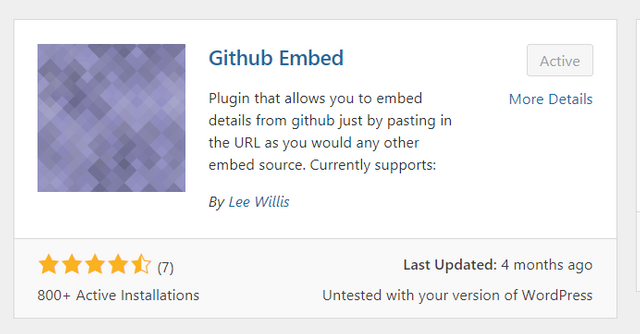 Eklentimiz kuruldu ve aktivasyonu sağlandı Şimdi sizlere Kullanmasını ve Canlı Testini yapacağız .


Let's see and test you how is works
Öncelikle
TEST -1
Yeni Bir yazı Yazıyoruz :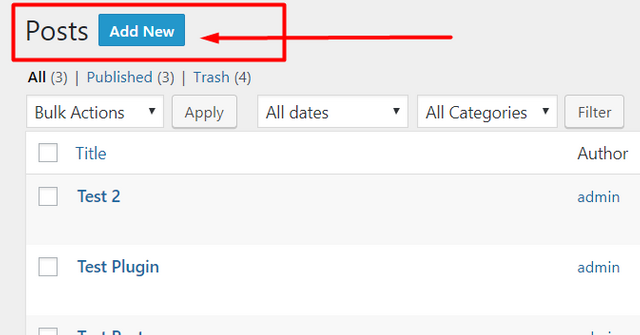 Yazımızın içinde profilimizin ( github ) dan Çekilerek Temamıza uygun bir profil gösterme sonuçunu yazımızda bulabiliresiniz .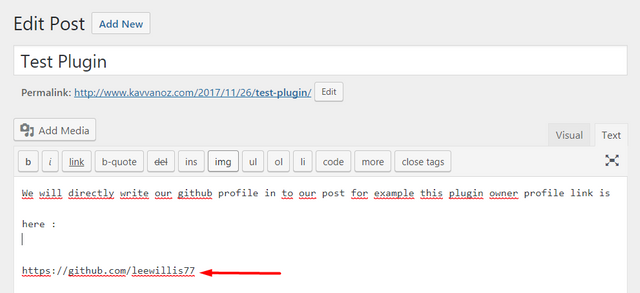 TEST 1- RESULT
Sonuç Anasayfamda gösterilen github profilimiz şu şekilde olacaktır .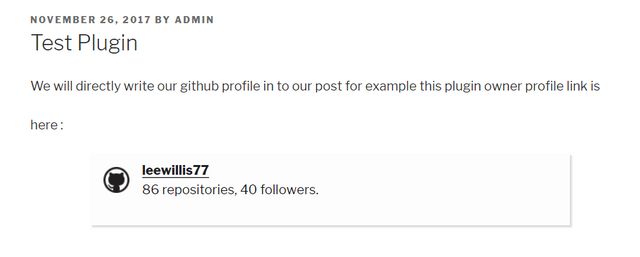 TEST 2
Simdi ise Depomuzun son durumunu içere detaylı bir yazı hazırladık ve yazımıza entregre ettik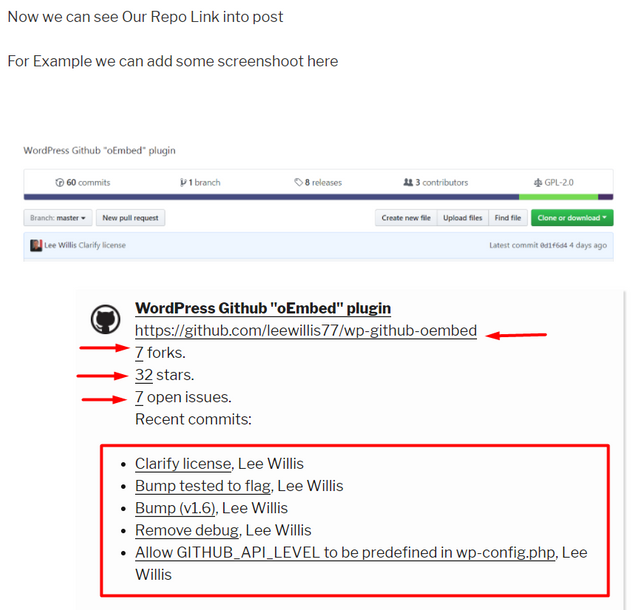 Gördüğünüz gibi
https://github.com/leewillis77/wp-github-oembed
7 forks.
32 stars.
7 open issues.
Tüm içerikleri size sununyor .
Böylelikle deponumuzun güncel durumunu da takip edebilirsiniz.
TEST 3
now we can see this test Repository contributors with user profile pics and link to github their profile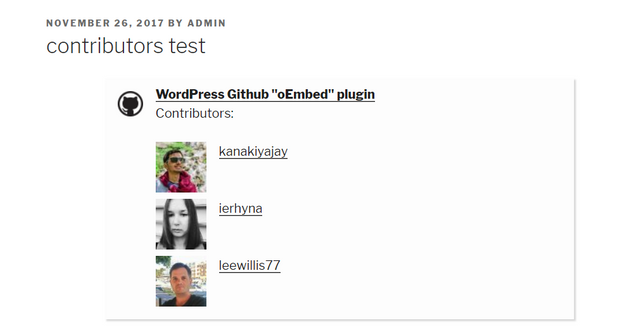 Simdi ise gördüğünüz gibi Size katkı sağlayan kullanıcıların profillerini ve profil linklerini yazılarınızın içinde gösteriyor.
Açıkcası bu eklenti ile yaptıgınız yazılımların wordpress sitenizde göstermesiniz takibi ve kullanım kolaylıgı sunuyor .
Umarım Sizde bol bol kod yazar githuba yüklersiniz böylelikle bu kullanışlı eklentiyi de kullanabilirsiniz .
Teşekkürler
---
Posted on Utopian.io - Rewarding Open Source Contributors
---