Chrome Extension generator Yeoman Turkish Lang. Tutorial
Chrome Extension generator Yeoman is open source project on github and you can find below repo link directly : https://github.com/yeoman/generator-chrome-extension
and Yeoman Offical web page is :
http://yeoman.io/
Let's make a Installion and Usage and a Small Test for creating an App
Download
Install
Settings
Usage
Shortcuts
Test loading an App
Yeoman nedir ?
Yeoman kısaca günümüz teknolojisini kullanarak proje hazırlamalarda ve kickstart'er modellerinde öncü bir yazılım geliştiricisi olmaya başlamıştır.
Öncelikle Yeoman'ı kurmak için
Yerel bilgisayarımıza kurmak için aşağıdaki komutu komut istemcisi olan cmd 'de çalıştırıyoruz.
npm install --global yo gulp-cli bower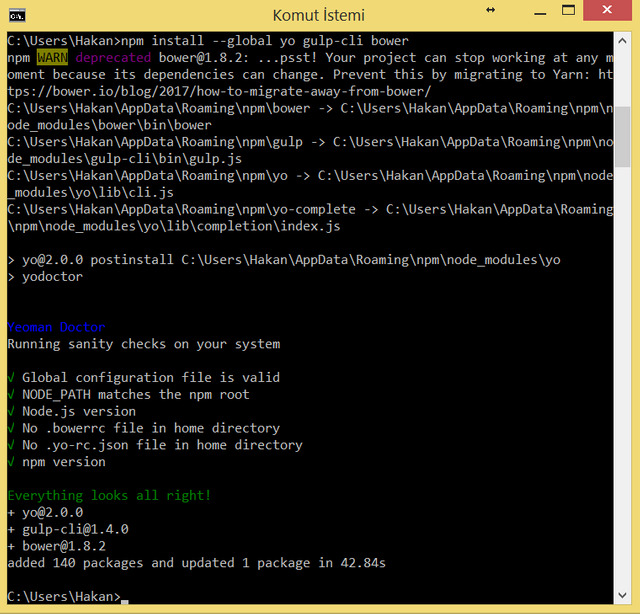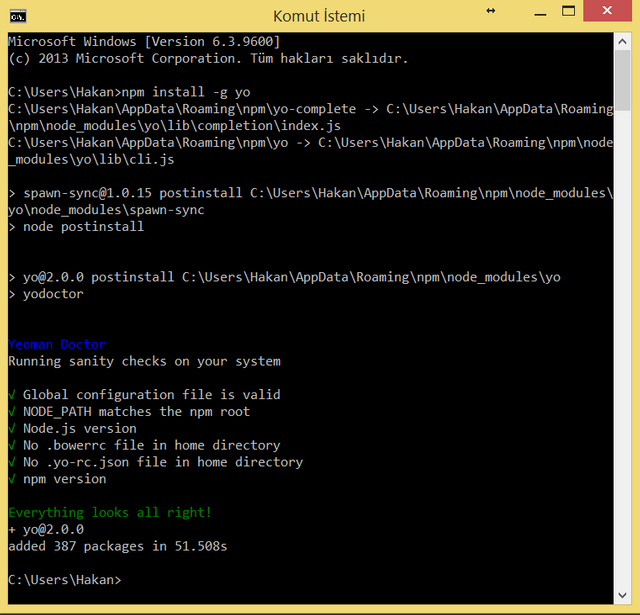 ardından oluşturucuyu(Generator) indiriyoruz
npm install -g generator-chrome-extension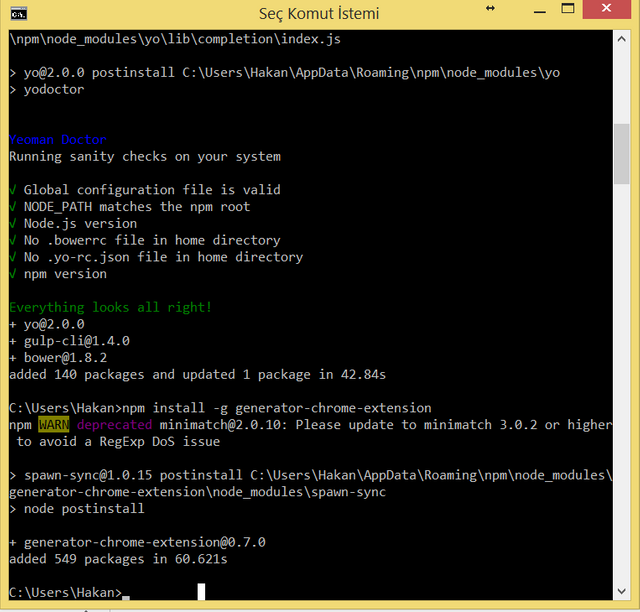 ardından dosya oluşturmak için aşağıdaki komutu kullanıyoruz:
mkdir my-new-chrome-extension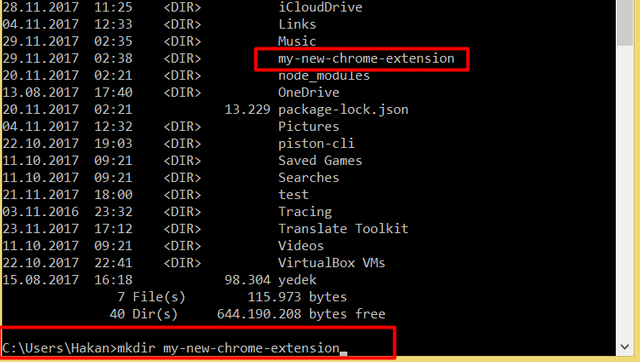 yukarıda oluşturduğumuz dosyayı görebilirsiniz
Şimdi ise yok o mantı komutu ile projemize başlatacağız:
yo chrome-extension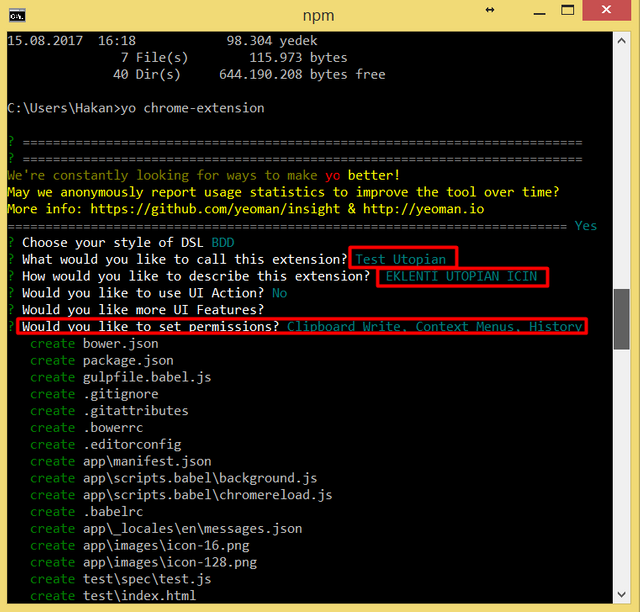 Burda Bize Genel Bir ayarlama yapmamızı istiyor :
Choose your style of DSL / Sözlük dilinini Seçiniz
What would you like to call this extension / Eklentiye Ne isim vericeksiniz
How would you like to describe this extension / Nasıl tanımlıyorsunuz
and more ..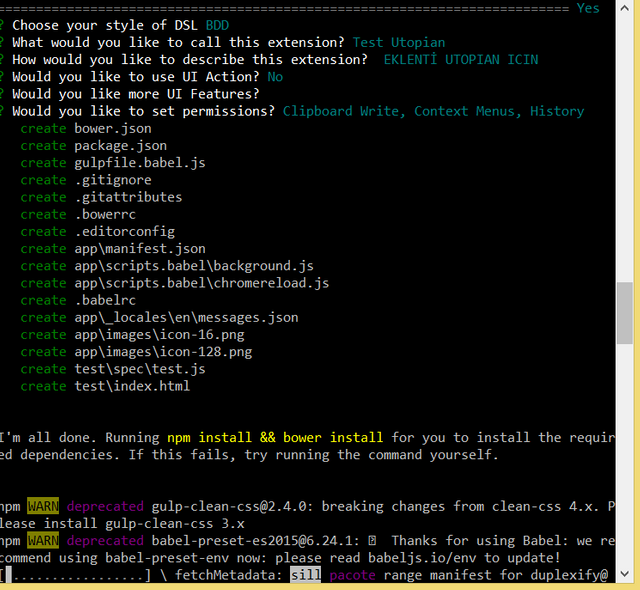 burada yüklenme kısmı biraz beklendiğinden fazla uzun sürüyor O yüzden ekranınızı kapatmadan sabırla bekleyiniz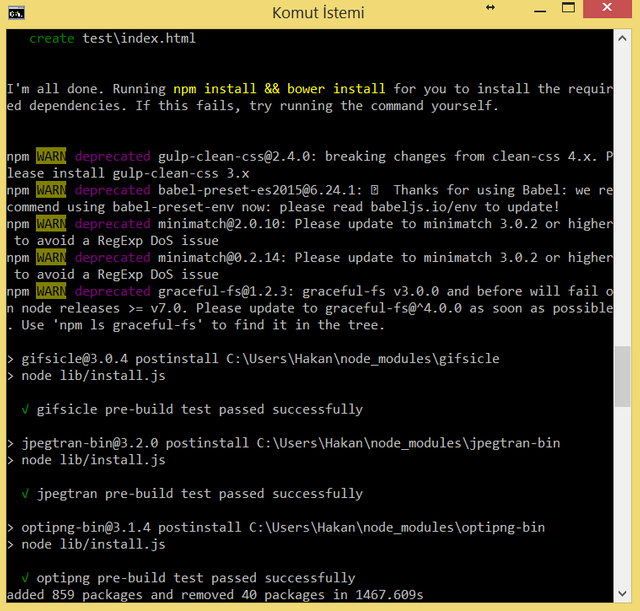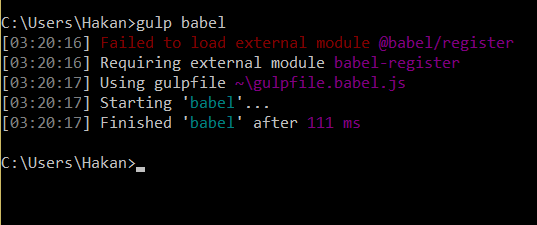 ardından oluşturduğumuz dizine gidip bir çalışma dizini yaratalım ve yo çalıştıralım
C:\Users\Hakan\my-new-chrome-extension\mkdir dummy-ext
-new-chrome-extension\cd dummy-ext
-new-chrome-extension\cd dummy-ext \yo

Gördüğünüz gibi Yeoman Ana dizininize App adında bir dosya oluşturdu.
Bundan sonrası sizi hayal gücünüze bağlı olarak değişmektedir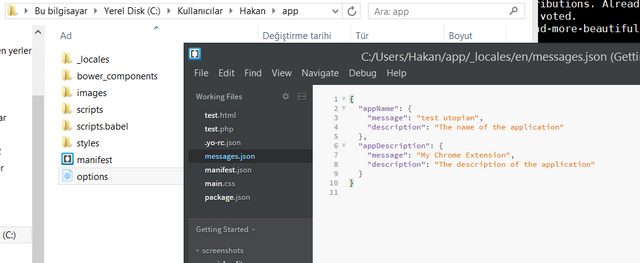 Bundan sonra istediğiniz gibi istediğiniz özelliğe ekleyebilir çıkartabilir veya geliştirme yapabilirsiniz daha ayrıntılı Dökümantasyon ve aşağıdaki İngilizce kaynaklarda ulaşabilir Onun altında gördüğünüz gibi kısayolları veya dosyaların ne anlama geldiğini içeren ufak bir bilgi de paylaştım Umarım siz de kendi eklentilerin iz yazabilir Java Script'i birde burdan deneyimleyebilir ve bir şeyler geliştirebilirsiniz
Eğer Yardım almak isterseniz ingilizce içerik olarak
Source Help Document & Install Guide's :http://yeoman.io/codelab/index.html
Full API Dökümanına burdan ulaşabilirsiniz : http://yeoman.io/generator/
Ufak bir yardımcı bilgilendirme de burdan inceleyebilirsiniz :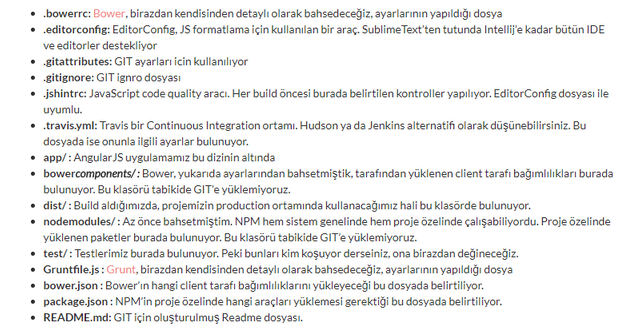 Resim KAYNAK
---
Posted on Utopian.io - Rewarding Open Source Contributors
---