Components
d.tube is an unofficial opensource app from https://d.tube but he provides videos that are posted from official d.tube and this app is connected to your steemit account and this is the first release of unofficial app from Dtube.
so here I would like to suggest some features to add to this d.tube app
share video
autoplay video
Proposal
my suggestion for this d.tube app is to add some new features that have the very functionality needed in this app, such as autoplay feature which has the function to automatically play the next video automatically without having to click next video first, here we will be able to set between autoplay or not autoplay with buttons that I have demonstrated. and the next feature is a video sharing feature that has the function to share video links that we watch now for others so others can watch it too and it's not hard to find the video again.
the placement of the features I suggest you can see below
Mockups / Examples
basic view before adding new feature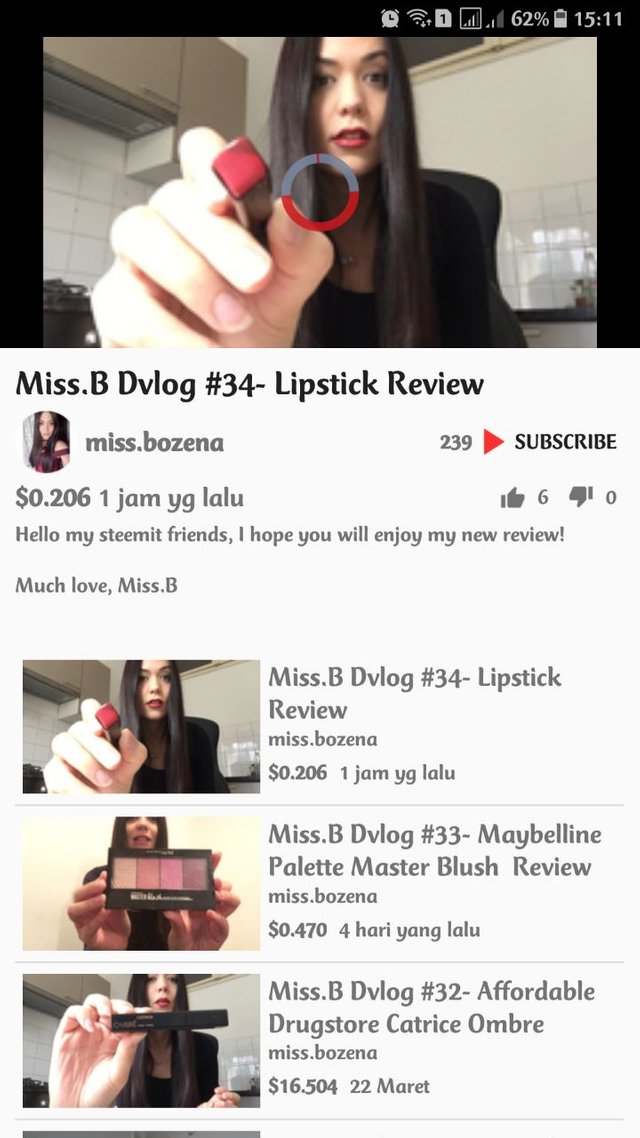 display after added share and autoplay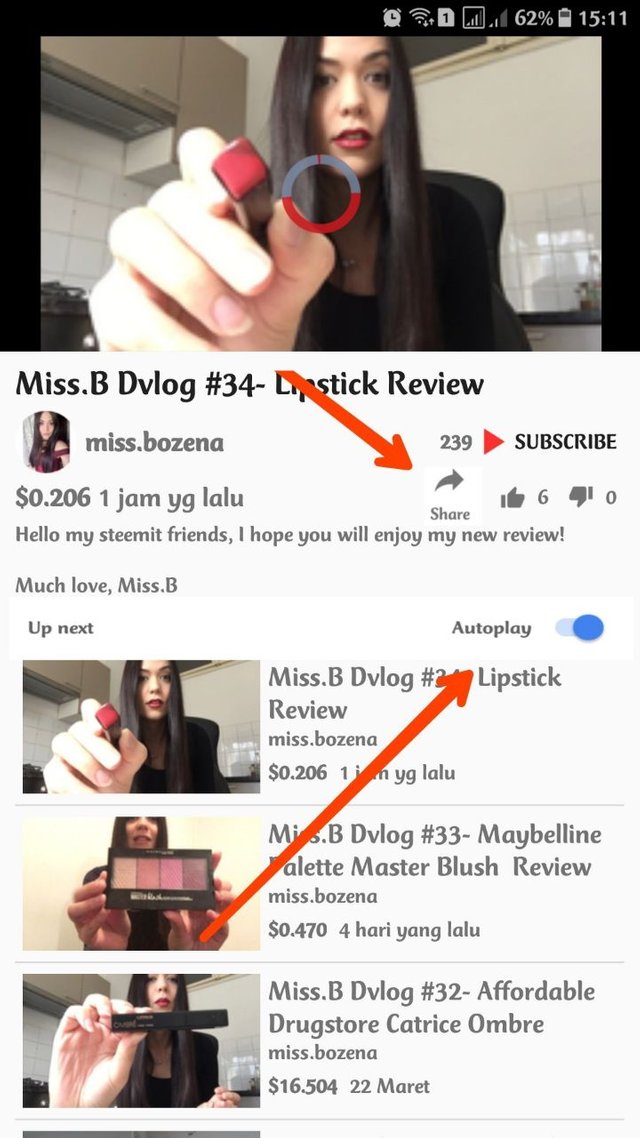 Benefits
benefit from my suggestions above by adding some new features in this d.tube app
autoplay video, which has the benefit to simplify users of this application when users see the video and video is up then the application will automatically play the next video. but in a state of this feature is active. so with the presence of this feature users Do not bother clicking on the next video because it will automatically play the next video.
share, which has the benefit of sharing the video we watch to other people just by clicking on this recommended video sharing feature, so with this feature we can share the video to others.
---
Posted on Utopian.io - Rewarding Open Source Contributors
---