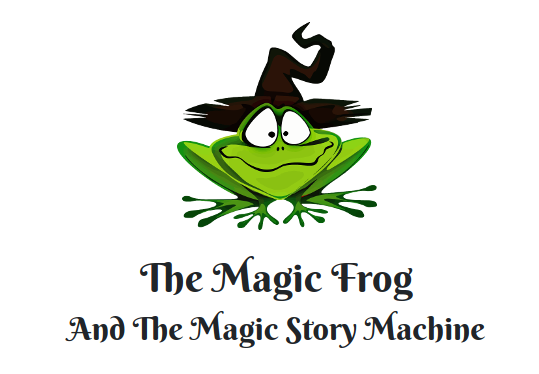 Repositories
https://github.com/mktcode/the-magic-frog
https://github.com/mktcode/the-magic-story-machine
This is again a small but very important and impactful update.
You can now participate in telling the stories without a STEEM account!
The goal is obvious. The project was, almost right from the beginning, planned as a promotional campaign for the Steem blockchain. I want to promote it on facebook, if possible, and elsewhere. But since you needed a Steem account to participate, this didn't make much sense until now.
Now an intermediary account is used to publish submissions from users without an account.
This is the guest account that is used behind the scenes, to submit a story part as a guest. Of course as a guest you can not win anything, and the guest account is excluded from the reward distribution at the end of a story. Guests are also not allowed to end a story. They just don't see the "The End" button.
Implementation
Commit: https://github.com/mktcode/the-magic-frog/commit/0b94c97378e5c3cec0260e10b0817aff8e5e71a6
There's a new environment variable for the posting key:
https://github.com/mktcode/the-magic-frog/blob/master/nuxt.config.js#L10
The form is now of course visible even when not logged in but it shows a message for the user to know that he's not logged in and therefore will not earn any rewards.
https://github.com/mktcode/the-magic-frog/blob/master/pages/index.vue#L59
There's a new method to submit the comment via the guest account.
https://github.com/mktcode/the-magic-frog/blob/master/pages/index.vue#L371
And last but not least the guest account is now excluded from rewards distribution in the bot script.
https://github.com/mktcode/the-magic-story-machine/blob/master/bot.js#L62
Ooohhh and one last thing... I just added some more comments to the code! ;)
https://github.com/mktcode/the-magic-frog/commit/a755120f6230926b6cf18f7c5db486a344441ddf
Roadmap
Account Creation
Although you don't necessarily need an account to participate anymore, the goal is of course, to attract people by allowing them to participate right away and for free of course, which will eventually make them create their own account to be able to earn rewards.
Since the account creation via steemit.com can take a while, I'd really love to be able to offer this service, for users to create an account directly on the website. Even if it's only one account per day. This again depends pretty much on delegations to the different frog accounts, to increase curation rewards or alternatively to make it reasonable to reserve a part from the author rewards for account creation.
Delegator Rewards
This project desperately needs delegations from people. The more SP the different frog accounts can use, the bigger the rewards, the more activity, the more attractive for people from outside the Steem Blockchain.
We already show delegators as sponsors in the Hall of Fame but this is of course not enough. I didn't expect anyone to think "Oh wow, NOW I will delegate all I have to this cute little frog!" but it was a first step. The next step is to actually involve delegators in the rewards that are being distributed. To make it even a little bit exciting for them, I am considering to simple reserve a share of the story pots for them. So like everybody else, they get their money whenever a story ends.
Get in touch
If you want to get in touch with me and other community members, the preferred way is now our discord. There's not much going on there yet but I'm sure this will change over time. We need creative minds! If you are one, join!
Stay tuned! Happy storytelling!