Hindi Translation of Steem Whitepaper [Part #4]
Project Details
Steem Blockchain is based on Steem and Steem Dollars which are the cryptocurrencies used to exchange either with the fiat money or other Cryptocurrencies.
Steemit is the Smart Social Media that runs on Steem Blockchain. Here the Authors and Curators are awarded for their contribution towards the community. They are rewarded with Steem and Steem Dollars.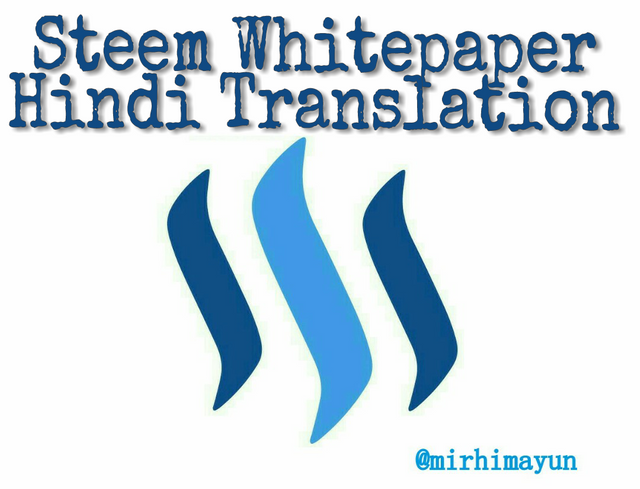 Links related to the translation
Source Language
The Source Language of the Project is English(US).
Translated Language
I am Translating the Whitepaper of Steem into Hindi Language.
The Total number of Translatable words in The Project are 12111.
This is the 4th Part of My Contribution in this Project.
Number Of Words
Total number of Words Translated by me are 4080.
In the First Three Parts of the Contribution i have translated 3072 words.
Number of words translated on this contribution: 1008
Proofread Words
All The number of Translated words are ProofRead.
The Number of Words Proof Read in this contribution is 1008.
Previous translation on the same project
Number of words translated on the project before this report (if any): 0
Before the Translation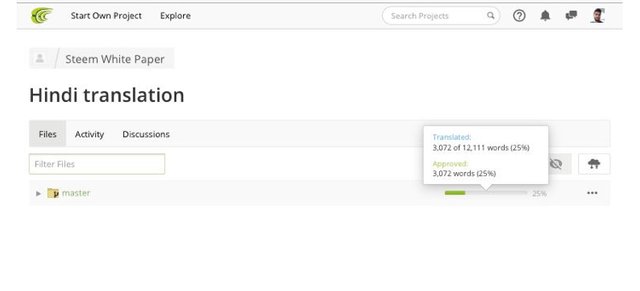 During the Translation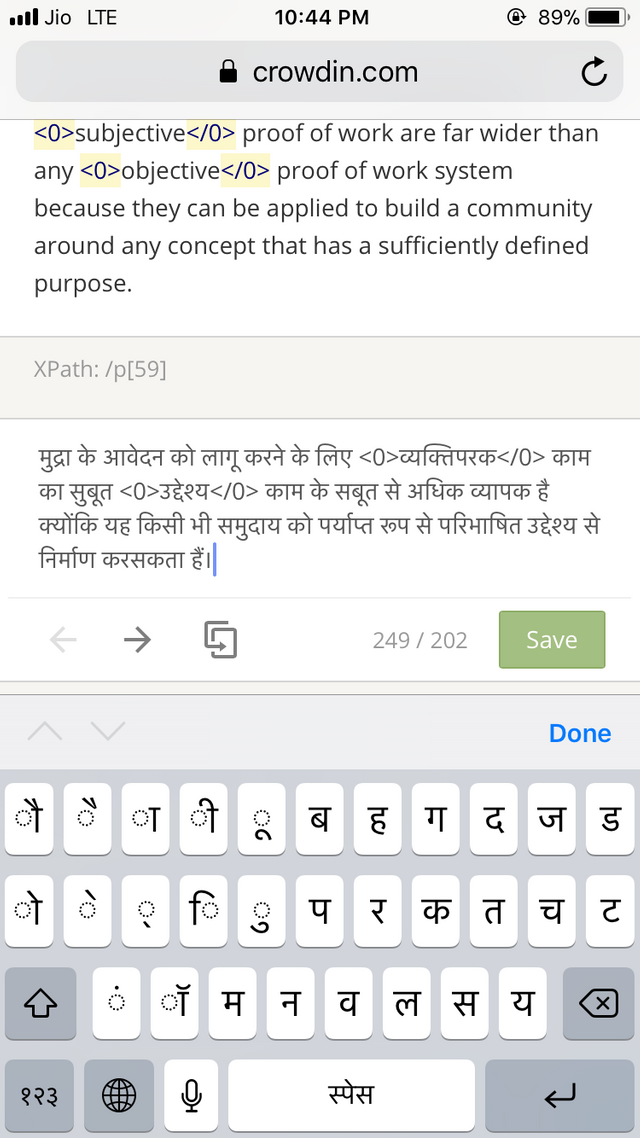 ---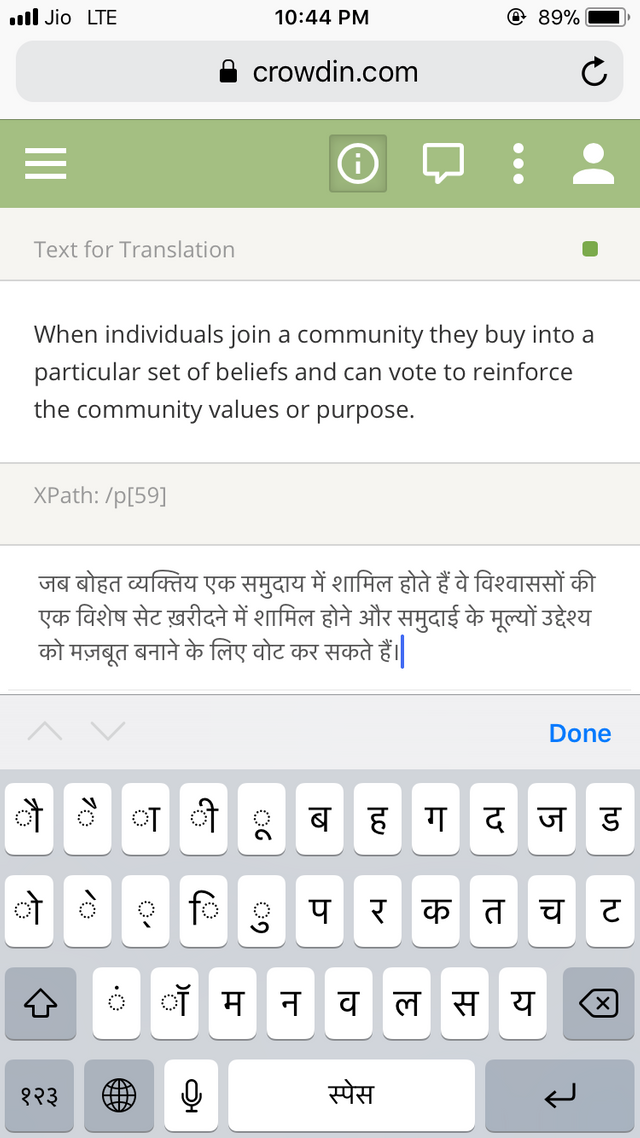 After the Translation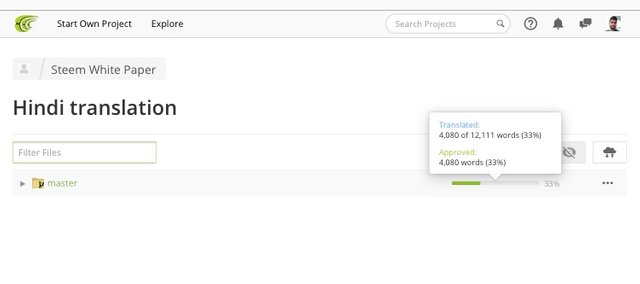 After Proof Reading of the Translation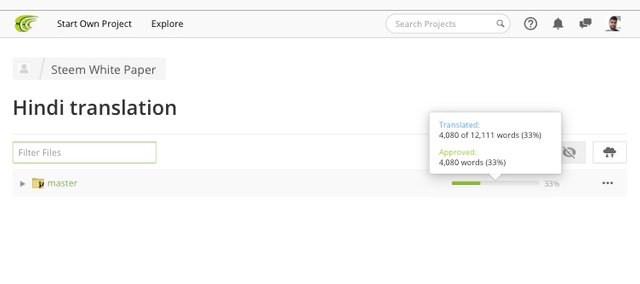 ---
Posted on Utopian.io - Rewarding Open Source Contributors
---