Translating 1034 Words of Dollar Street | English into Indonesian
Project Details
Dollar Street is a project from Gapminder and is free for anyone to use it. Everyone lives somewhere on the street. The poorest lives to the left and the richest to the right. I am taking part in this translation because I think this project is very interesting. We can learn how how people all over the world live their life, without traveling.
Links related to the translation
Source Language
English language
Translated Language
Indonesian language.
Number Of Words
1034
Number of words translated on this contribution: 1034
Proofread Words
None
Number of words translated on the project before this report (if any): 0
Before my contribution: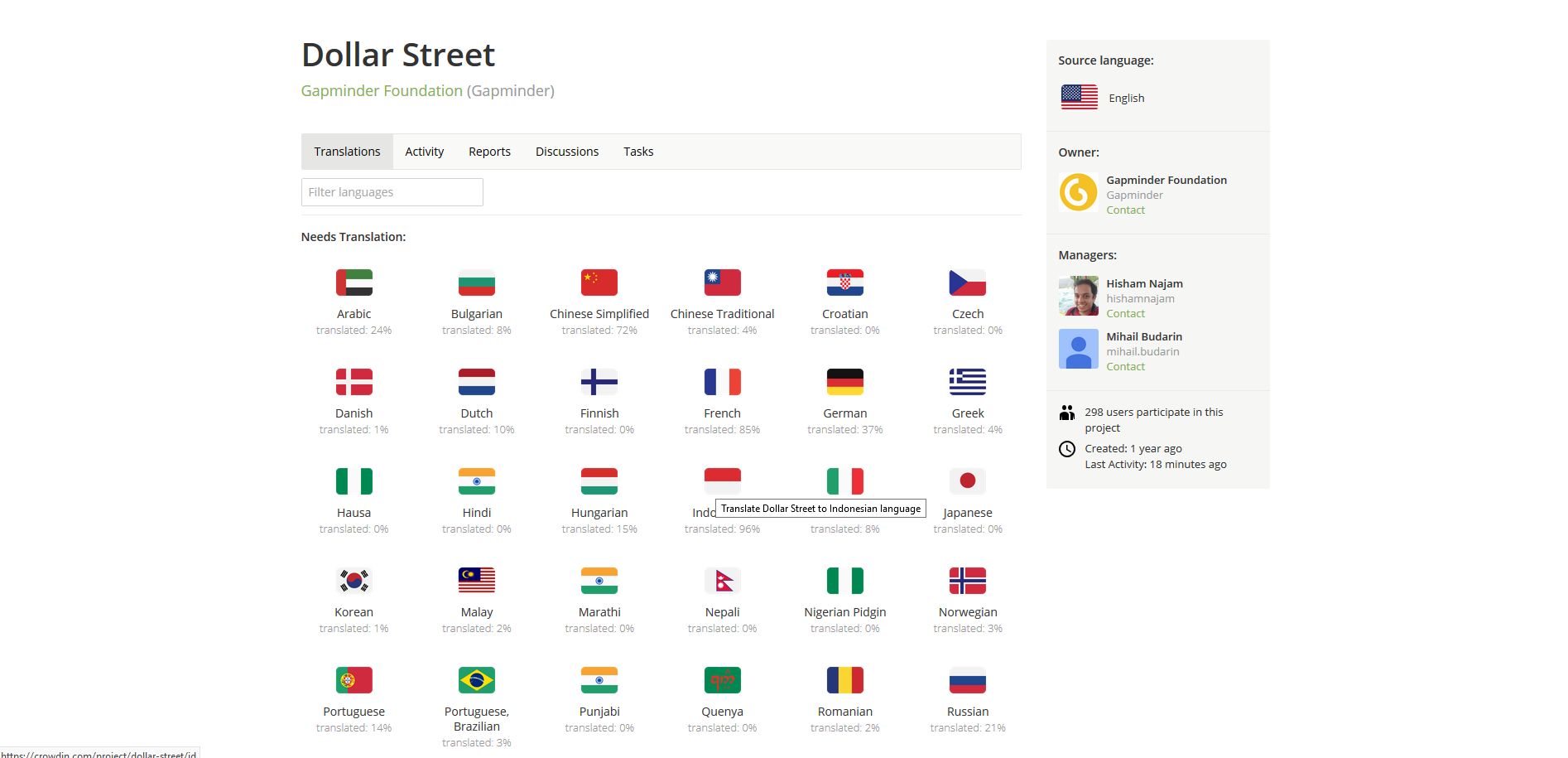 After my contribution: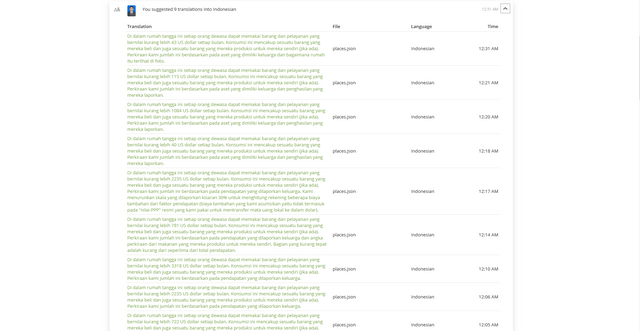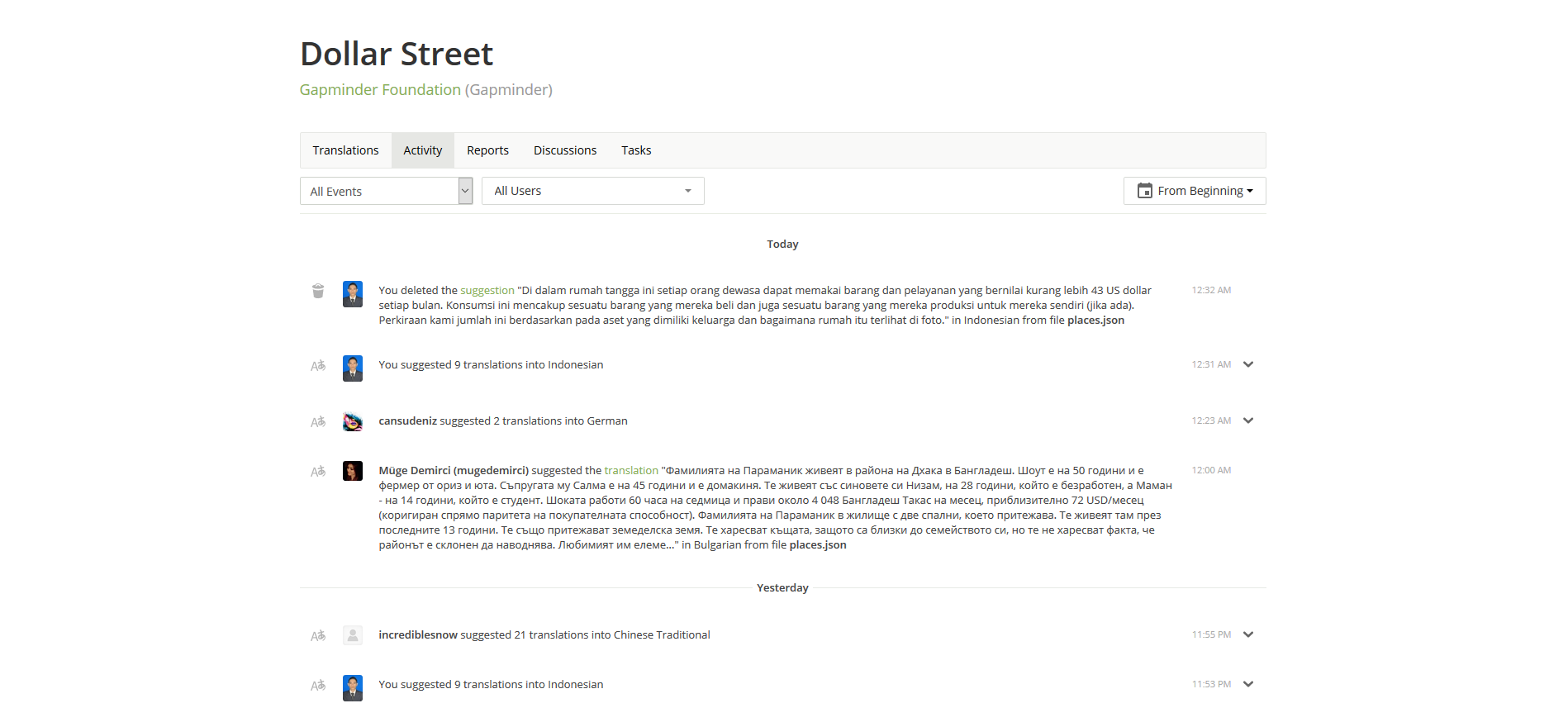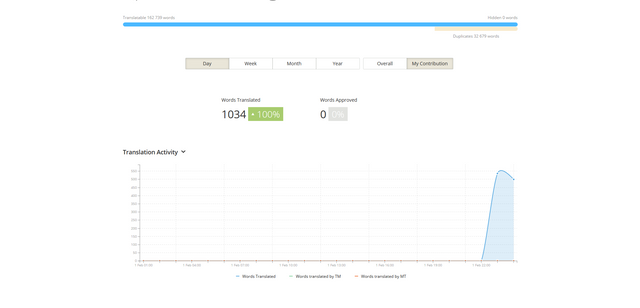 ---
Posted on Utopian.io - Rewarding Open Source Contributors
---