Gitlab localization - Special task of finalizing the translation of Gitlab project.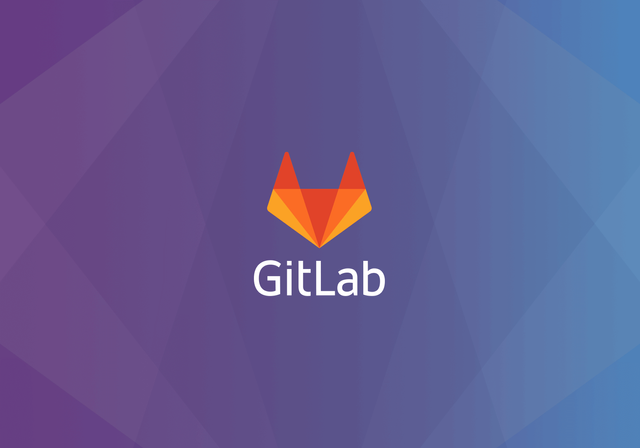 Gitlab official thumbnail the logo used on this thumbnail is under the
copyright of CC BY-SA 4.0
GitHub Repository:
Repository link : gitlabhq/gitlab-runner
Project Details.
GitLab is the first single application built from the ground up for all stages of the DevOps lifecycle for Product, Development, QA, Security, and Operations teams to work concurrently on the same project
it is well known because of its single conversation workflow which will enable teams to collaborate even faster.
you don't have to manage too many threads.
Gitlab provides a single data store, one user interface, and one permission model across the DevOps lifecycle for the teams.
Less time consumption.
Greatly enhance the focus of the developers since they don't have to go to different threads when developing software.
This is my first time in working on this project and I have a special task to finish it to 100% since the team has a consensus that we should avoid not to jump to another project unless the project that the team working on is not finished yet.
But due to some circumstances, some of us are busy working in the real world.
Contribution Specification
These are the screenshots before I start translating GitLab to Filipino.
File progress Screenshot. click this link to see the current progress

Screenshot of the report of total translated words and Target words. click on this link to see the report.

Samples of untranslated text:
Pipeline - A pipeline is a group of jobs that get executed in stages. It is a technical term especially used in GitLab and no translation in Filipino.
trial.
Elasticsearch - is a search engine based on the Lucene library.
smartcard
health check access token
Runner - Runner is the open source project that is used to run your jobs and send the results.
Roadmap
SAML SSO
SAST
SAML Single Sign On
While I translate dismiss to ipawalang-saysay I used tag-lish pag-dismiss in dismissal Filipinos are already used to use the taglish term pag-dismiss for dismisal you can find some example in the articles listed below.
Screenshots of the final result
Language translation progress after translating more than 1000 words.

Screenshot of the report from 241 words to 1,388 word count.

Translation report
Source Language : English
Translated Language : Filipino
Number of translated words: 1,161 words - 126 (untranslated, names and links) total of 1,035 words.
This is the first part of my translation in this project.
You may able to view all my activities of this part of translation here on My Activity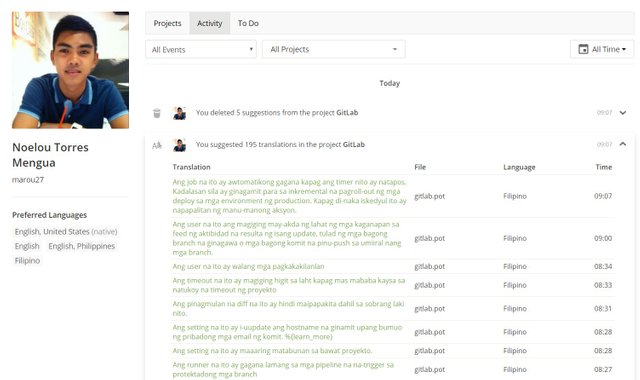 Special thanks to @davinci.polyglot and @utopian-io team for the creation of Filipino Translation Team.
Currently, the Language Moderator for Filipino Team is @ruah and is composed of 5 Approved Translators namely: @toffer, @josephace135, @timliwanag, @dandalion and yours truly, @marou27.