Finishing the localization of GitLab files Glossary and gitlab.pot to 100%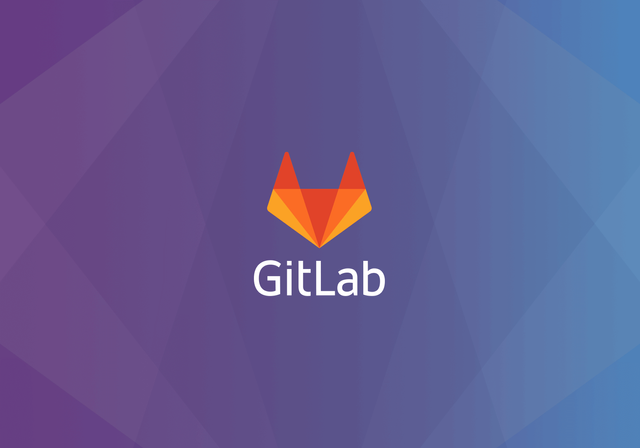 Gitlab official thumbnail the logo used on this thumbnail is under the
copyright of CC BY-SA 4.0
GitHub Repository:
Repository link : gitlabhq/gitlab-runner
Project Details.
GitLab is the first single application built from the ground up for all stages of the DevOps lifecycle for Product, Development, QA, Security, and Operations teams to work concurrently on the same project
it is well known because of its single conversation workflow which will enables teams to collaborate even more faster.
you don't have to manage too many threads.
Gitlab provides single data store, one user interface, and one permission model across the DevOps lifecycle for the teams.
Less time consumption.
Greatly enhance the focus of the developers since they don't have to go to a different thread when developing software.
This is my second time working on this project and I have a special task to finish it to 100% since the team has a consensus that we should avoid not to jump to another project unless the project that the team working on is already finished. This time around I already makes the progress to 100%/100% for both Glossary and gitlab.pot files.
Contribution Specification
This is the screenshots before I start translating GitLab to Filipino in this part.
File progress Screenshot. click this link to see the current progress

Screenshot of the report of total translated words and Target words. click on this link to see the report.

Samples of untranslated text:
Source code - Source code is the fundamental component of a computer program that is created by a programmer.
Anti-bot. in this string https://crowdin.com/translate/gitlab-ee/6/en-fil#3334 I use bot instead using Anti-bot after putting the proteksyon on the font of the sentence. If I still use Anti-bot the meaning will be Anti-anti-bot in Filipino.
e-mail address
HEAD
tag
Runner - Runner is the open source project that is used to run your jobs and send the results.
Roadmap
History
In this string https://crowdin.com/translate/gitlab-ee/6/en-fil#1516 I used the word ma-implimenta instead of using the actual translation of it as mapatupad. Ma-implementa is often used by Filipinos especially in news and any other important writings such as report etc.
I will link two web pages where the word ma-implementa has been used.
a) Northern Mariana Islands Coastal Resources Management:
b)Philstar News Portal
Screenshot of the final result
Language translation progress after finishing the translation of the files.

Screenshot of the report from 1,388 words to 2,937 word count.

Translation report
Source Language : English
Translated Language : Filipino
Number of translated words: 1,521 words - 277 (untranslated, names and links) total of 1,244 words.
This is the first part of my translation in this project.
You may able to view all my activities of this part of translation here on My Activity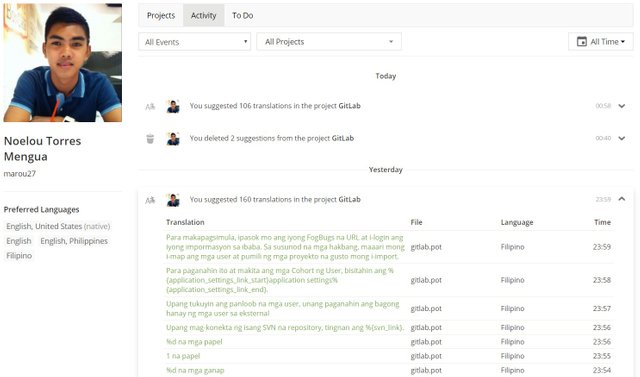 Special thanks to @davinci.polyglot and @utopian-io team for the creation of Filipino Translation Team.
Currently, the Language Moderator for Filipino Team is @ruah and is composed of 5 Approved Translators namely: @toffer, @josephace135, @timliwanag, @dandalion and yours truly, @marou27.