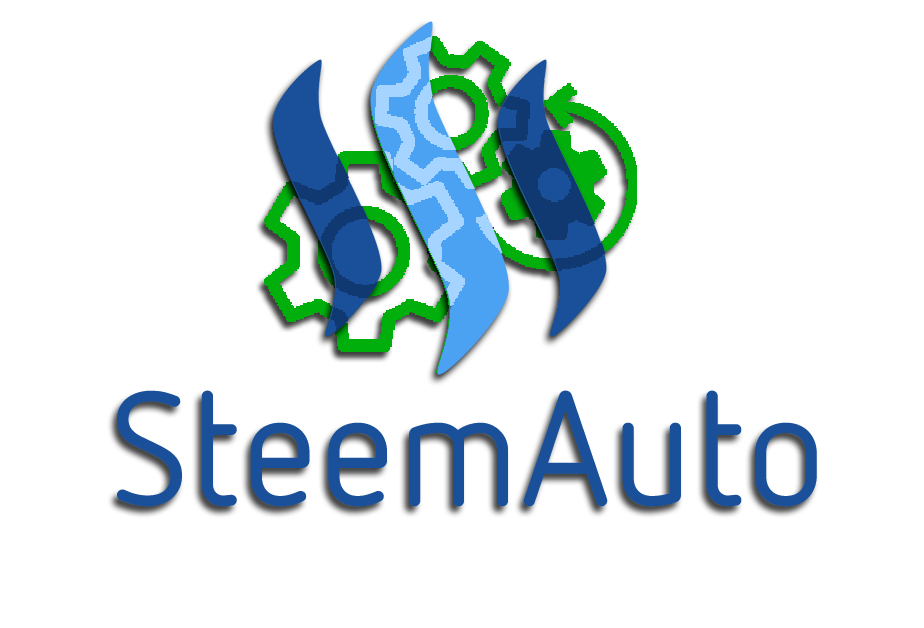 Hello, my friends.
Just added a few features to steemauto.com and modified dashboard codes.
Automatically Upvoting Comments:
A new feature is about upvoting comments automatically after a few minutes (0 ~ 30) on your posts.
You are able to set a username with preferred voting weight to upvote that user's comments in your posts.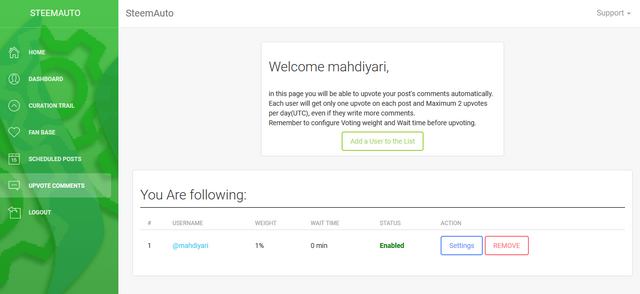 Some limits applied to this feature to prevent users from abusing.
One limit is on number of votes each user can gain from all of your posts. (now 2 upvotes per day)
And a limit is on number of votes each user can gain from one of your posts. (now 1 upvote per comment per post)
---
List of fanbase/curation trail followers:
Another feature which is newly added to steemauto is fanbase/curation trail followers list.
Now you are able to check all of fans and trailers and see list of their followers.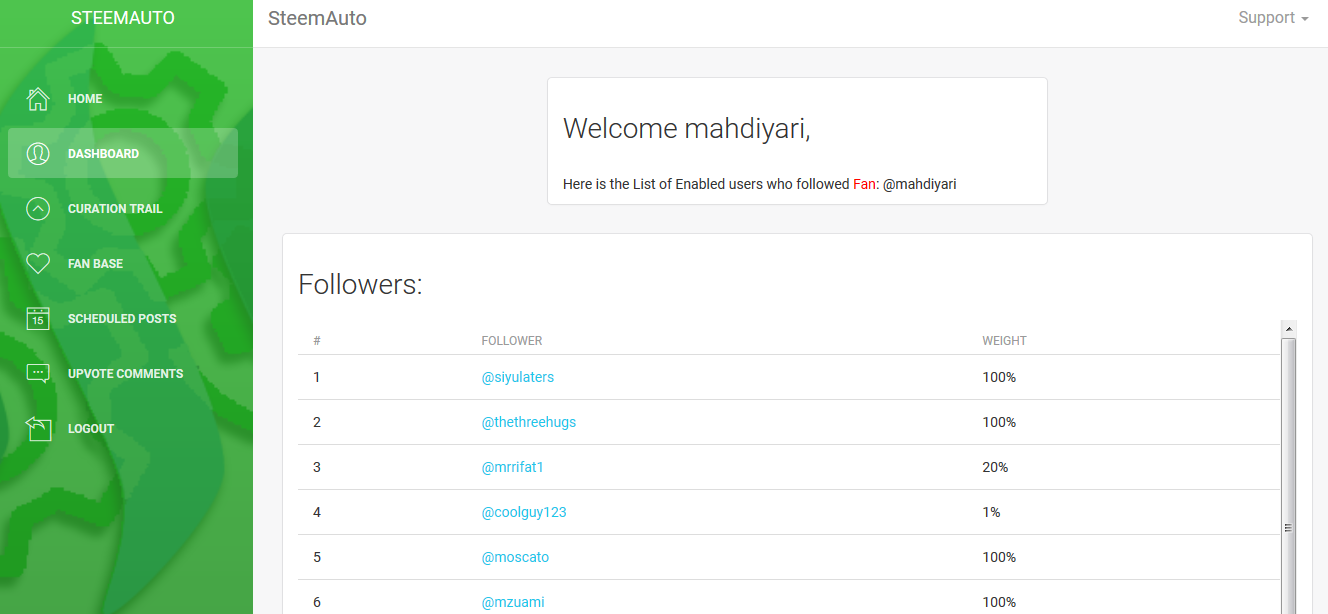 It is possible by clicking on that fan or trail name in the 'Fanbase' or 'Curation trail' page.
Listed users are only enable followers.
---
What is steemauto.com?
If you don't know what is steemauto.com, read this short introduction:
Steemauto is an open source app which is created for steem users to automate and make easier some functions.
for example: Automatically following a user's upvotes and upvote any post he will upvote, Automatically upvoting some user's posts after publishing, Publishing blog posts in the future time, and etc.
it is free and will stay free.
you will use steemconnect as a third party app to add @steemauto to your account's posting auths. it is secure enough to trust and try once.
---
Website URL: https://steemauto.com
Contribution links: 1 and 2
Regards,
Steem witness: Mahdi Yari,
2017-12-19
---
Posted on Utopian.io - Rewarding Open Source Contributors
---