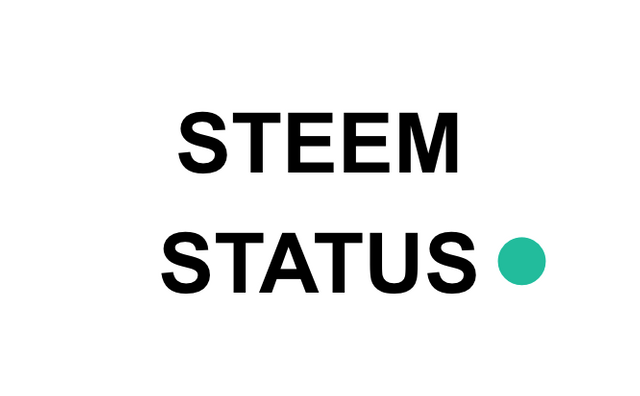 Repository
https://github.com/steemstatus
About steem status
For steem statistics, accounts ranking and witness information.
I want to make it as easy as possible.
All units are changed to familiar STEEM, SBD.
Displays calculated data rather than providing all block information.
All Accounts information is synchronized about once a day.
The witness page will sync in about 10 minutes.
URL : http://steemstatus.com
1. STEEM STATUS
The STEEM STATUS menu provides statistics on the entire steem.


1.1 Posting Count
Count the number of postings on the steem by date.


The increase in the number of postings is an important indicator because it may be an indication that active steem users are getting bigger.
1.2 New Accounts
The number of newly created accounts each day.


1.3 Witness vote
It shows the turnout.


Only sampled accounts with 10 or more steem.
Despite counting the number of accounts, it has a very high turnover of 38%.
1.4 STEEM
Shows the rate of having STEEM per account.


SBD is also included in STEEM.
1.5 Reputation
Shows the rate of having STEEM per account.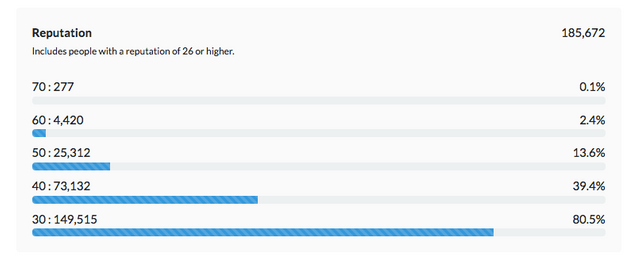 2. Accounts
You can see the rankings for all steem accounts.


2.0 Alive check
A circle at the right end of the account name indicates activity.


Green : There is activity within the last 7 days.
Orange : There is activity within the last 30 days.
Gray : No activity within the last 30 days.
2.1 Sort By Total STEEM
SBD also converts STEEM to rankings.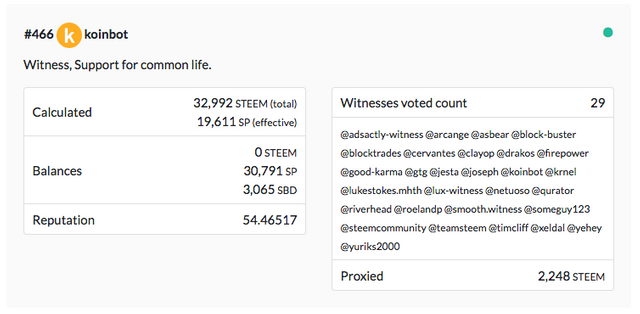 I think it's a feeling of level-up in the game.
2.2 Sort By Effective SP
Actual voting power rankings. adds up the amount rented and excludes the amount you lease.


Currently @utopian-io is actually 1st place. (Except steem account)
2.3 Sort By Reputation

In fact, I think it is the most meaningful ranking. It shows how hard you have been able to steal steem that you can not afford with money.
Currently @haejin is 1st place.
3. Witness
The top 250 shows a list of witnesses.


...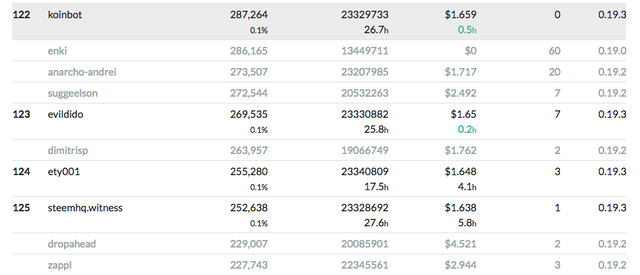 All Witness list will be synced in about 10 minutes.
When you create the first block, it will be included in Active witness.
Closing
I want to make information of steem easy to see.
If you have a good opinion, please do not hesitate to tell me.
Todo
A voting calculator will be added.
Show the accounts who was voted on the witness page.
Show more information on the statistics page.
How to contribute?
Do you have a question, or suggestion for STEEM STATUS?
Please use the Github Issues.
You can leave a comment here.
Contact me at @koinbot on steem.chat.
License
This project is licensed under the MIT License.
Repository
https://github.com/steemstatus
Thanks.